It is Bollywood pop singer Usha Uthup's birthday! This icon needs no introduction. She has been singing for 50 years now. We have all grown up listening to her beautiful voice.
Hari Om Hari, Rambha O, Hare Rama Hare Krishna, all these beautiful songs that she has given us are still among our favourites. There is unusual magic in her voice that wins our heart everytime we listen to her.
She stepped into the world of music in the year 1969. She used to sing in a small nightclub called Nine Gems. She used to sing, dressed in a kanjeevaram saree and flowers in her hair. Her charm used to add to the entire live music scene at the nightclubs.
Her voice was so loved that it soon reached Bollywood and she started working with music directors like RD Burman and Bappi Lahri. Today, she is a singing star all over the world.
Let's be honest, as much as we love her voice, we love her fashion picks. She picks the simplest kanjeevaram sarees but she has a trademark style to carry it.
That big bold bindi, flowers in her hair and kanjeevram sneakers. Don't know the story behind her kanjeevaram sneakers? Read on.
Kanjeevaram Sneakers: The Untold Story
For all her shows, she used to stand for hours in stilettos. Heels can be really uncomfortable when you keep standing for long hours. When it started to get5 difficult, her daughter Anjali suggested, "Amma, if you can wear sneakers in the morning, why can't you wear them in the evening too?"
Don't Miss: Kanjeevaram Saree, Bold Makeup, Heavy Jewellery; Recreate Eternal Diva Rekha's Signature Style With This Easy Guide
Usha Uthup tried to give her sneakers a new twist by sticking borders from her Kanjeevaram sarees on her sneakers.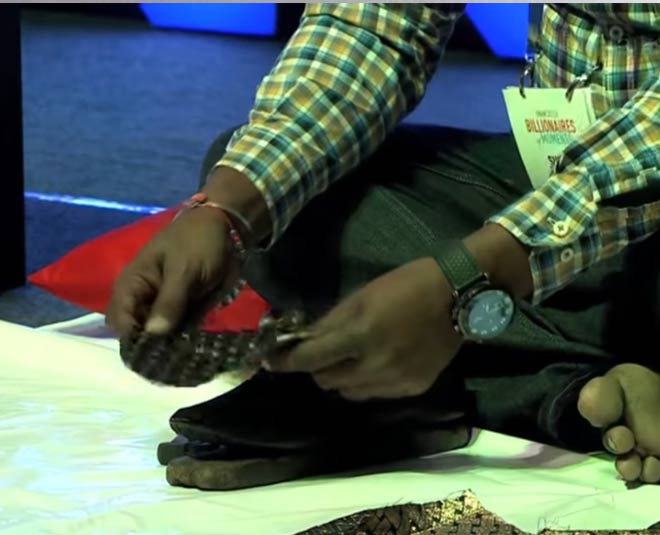 She met two cobblers from Bihar, Sushil and Misri Das who helped her create a big collection of her Kanjeevaram sneakers.
She says that she wears her sneakers for about a month and then recycles them with kanjeevaram saree pieces. Usha ji during the event shared that we don't really need to buy too many things, we can always recycle.
Now, who won't like adding a new twist to their look with sneakers that match your saree?
We have always seen Usha ji performing in a saree. Do you know why? There is a story to that too.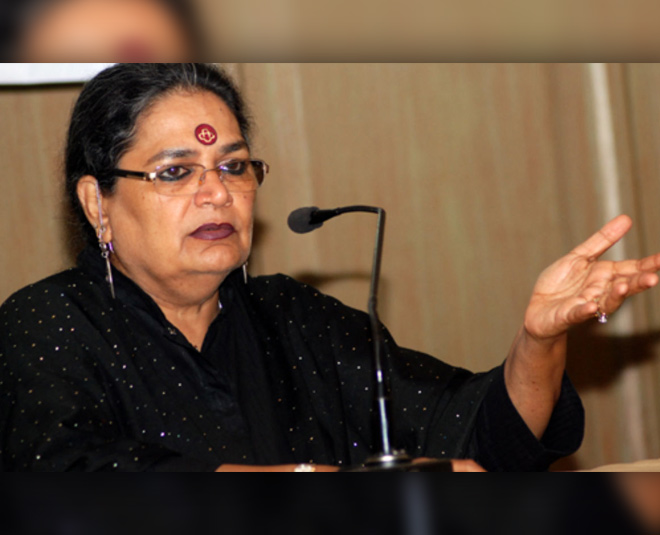 In an interview, when she was asked if singing in a saree was her marketing strategy, she answered, "I come from a middle-class family and my mother used to wear only sarees. I started wearing sarees because of her. I didn't know about any other dress."
Usha Uthup believes that the best is yet to come so she always welcomes tomorrow with a smile. We truly love her for who she is. Such a booming voice, such an engaging storyteller!