Yes, taps are one of the most commonly used parts in our bathrooms but ever thought of giving them a good cleanse? With time, a lot of build-up and dirt start to accumulate on the surface of these taps. After all, they are used almost all day, soap, water, toothpaste, so many different things keep splashing on these bathroom taps that make them look dirty and old with time.
Usually, the dirt accumulates on the knob because it is one of the most touched parts, on some taps you will also spot hard water stains which leave a brown mark. As years pass by, many taps start to show hard, white deposits which keep depositing.
Here we thought of bringing you some easy tips that will help you clean the bathroom taps and make them look new. Read on.
1. White Vinegar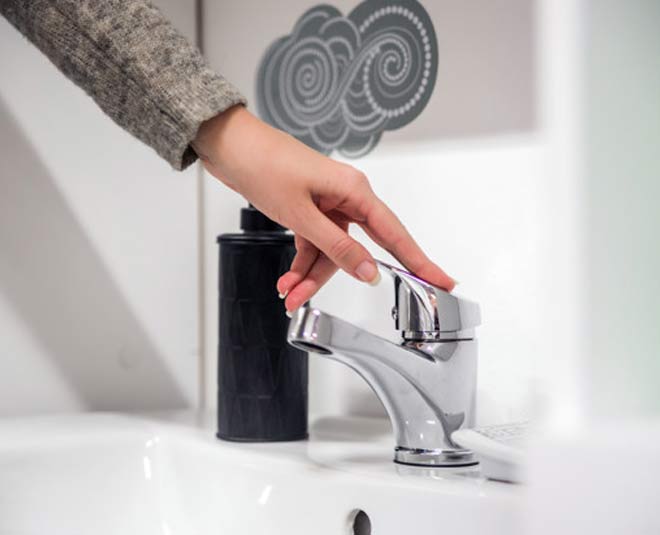 This is one of the most commonly used cleansing agents. This remedy works best for bathroom taps that have started to show a chalky buildup with time and lost their original shine.
In a bowl, add equal quantities of vinegar and warm water. Mix well. Dip a cloth in this mixture and use it to clean the taps. Leave this mix for an hour on the taps and then wash it with normal water. Make sure you dry the taps to prevent them from rusting.
If there is a smaller spot on the top you want to target then you can use some white vinegar on a toothbrush and rub it on that area to make it clean.
2. Baking Soda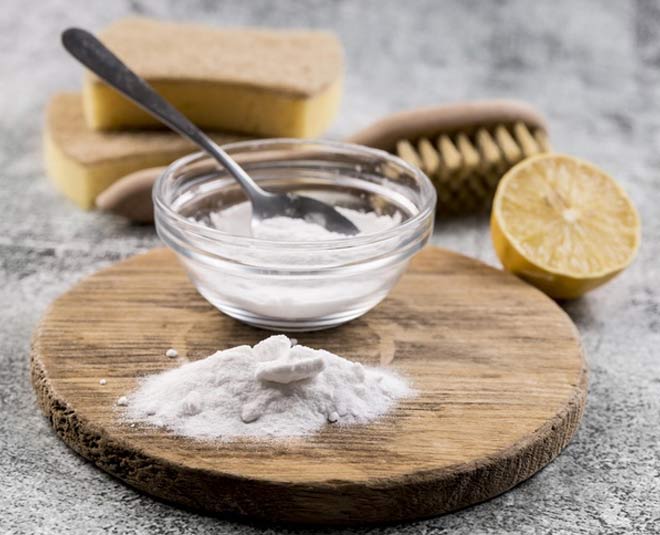 Another easy way to clean your bathroom taps, make the stubborn stains disappear is by using a paste made out of baking soda and water. Mix both the ingredients well and apply to the bathroom tap. Keep it on for a few seconds and then scrub using a toothbrush. This will beautifully cleanse your bathroom taps. (tips for flawless cleaning)
3. Lemon
The acid present in lemon helps in removing the stubborn stains and the chalky buildup on the bathroom taps. You simply need to pour some lemon juice over a scrub pad and use it to clean the bathroom taps. You can also directly use half a lemon over the bathroom tap, keep it for a few minutes and then wash it off.
Don't Miss: Here's How To Carry Out The Cleaning Of Your Dishwasher With Vinegar
4. Dishwashing Soap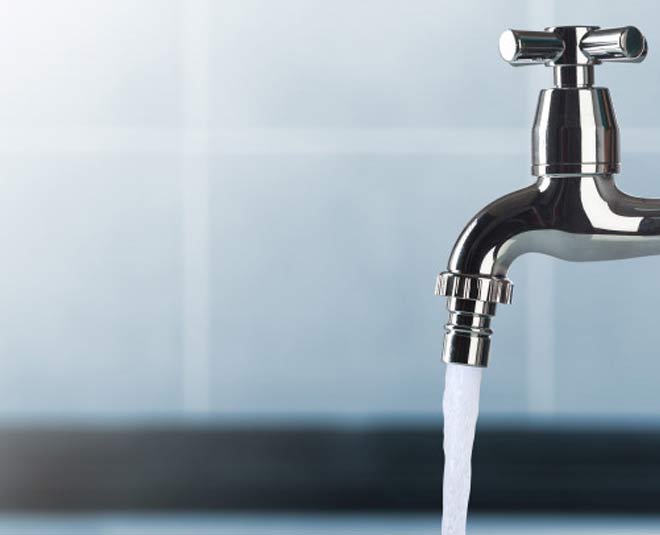 With time, bathroom taps start to look old and stained, to clean it well, you can use dishwashing soap. Mix dish soap with warm water. Dip a sponge in this mix and clean the bathroom taps.
Don't Miss: Learn How To Clean An Air Fryer And Ensure Its Proper Functioning
5. Microfiber Cloth
If you have metal-plated taps in your bathroom then this remedy is for you. Make sure you don't use lemon or vinegar or a harsh sponge on these taps as they can spoil the finish of the tap. You can use a microfiber cloth to clean the taps everyday. This will prevent any buildup on the taps.
You can also make a mix of baking soda and water and using a soft sponge, use it to clean the metal taps. This mixture will work like magic on the stubborn spots and give the taps a new shine.
We hope this article helps you clean bathroom taps quickly. For more such cleaning tips, stay tuned!