Indian Idol is one of the most popular singing reality shows on television. The show that first aired on TV in the year 2004 is now into its 12th season. Currently, the show is being judged by Neha Kakkar, Anu Malik and Vishal Dadlani.
The show has been making headlines for a while now and sadly for all wrong reasons.
When Amit Kumar Said He Was Told To Praise Participants
Sometime back, we saw a special episode dedicated to legendary singer-composer, Kishore Kumar on the show Indian Idol. For this special episode, Kishore Kumar's son, Amit Kumar was invited as a guest on the show. Interestingly, the contestants performed 100 hit songs of Kishore Da for the episode.
Amit Kumar after the episode in his interviews shared that he didn't enjoy the episode at all. He shared that he was given a price by the channel which he demanded so he didn't leave the show but he felt he was uncomfortable because the episode didn't look like the contestants were giving a tribute to his father.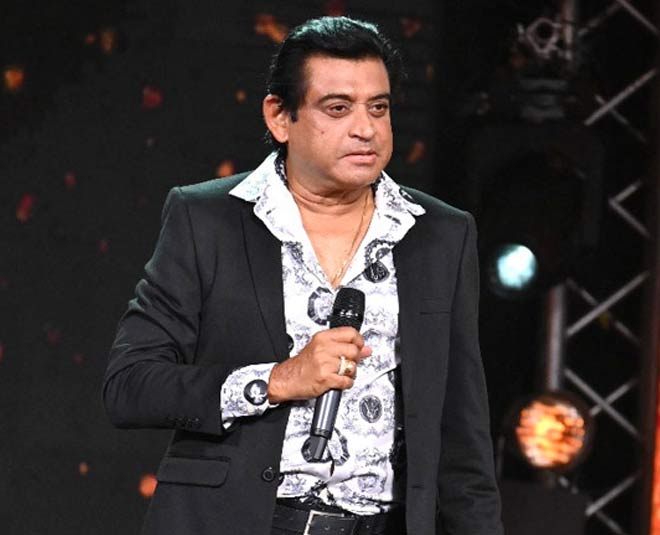 He also shared that he was told to praise everyone and uplift all the contestants because it was a tribute to Kishore Kumar. Amit Kumar further shared that he had asked the team to give him portions of the script in advance but it didn't happen.
Netizens too weren't happy with the episode. They blasted judges Neha Kakkar and Himesh Reshammiya for singing Kishore Da's songs in their voices. They also felt that the contestants didn't do justice to the iconic songs.
Don't Miss: See Video: Indian Idol Judge Neha Kakkar Falls While Dancing On Stage With Host Aditya Narayan
Sunidhi Chauhan On Leaving Indian Idol
Bollywood Singer Sunidhi Chauhan judged Indian Idol for two years - seasons 5 and 6. Other than Indian Idol, she also judged singing reality shows like The Voice. Recently in an interview, she shared why she left judging reality shows.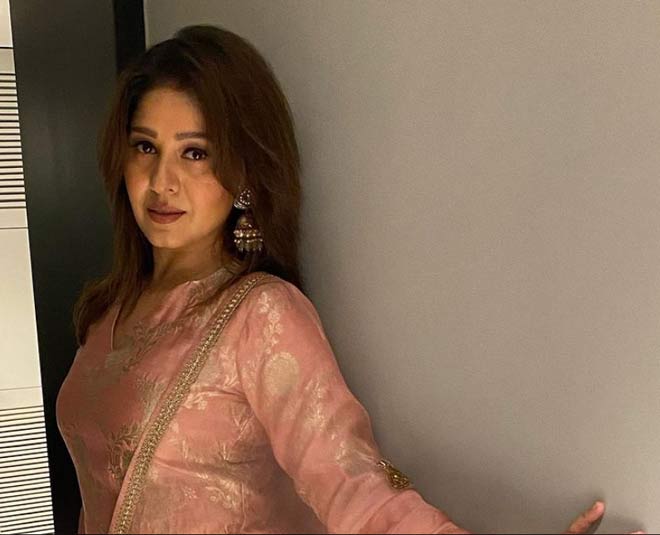 In her interview with a news portal, Sunidhi Chauhan shared that she too was asked to always say nice things to the contestants. She shared that she was told to praise and it was something basic which she didn't like. "Not exactly this that everyone had to do this, but yes, we all were told (to praise). That was the basic thing. And so, I couldn't go on. I couldn't do what they wanted and I had to part ways. Hence, today, I am not judging any reality show," said singer Sunidhi Chauhan.
Talking about the reason why she thinks the makers ask the judges to do so is to seek the attention of the viewers. She said that she thinks it is done to hold the audience and it works for the show.
Don't Miss: See Video: Indian Idol Judge Neha Kakkar Forcibly Kissed By A Contestant During Auditions
The Ugly Side Of Reality Shows?
I don't know if you are aware of this but yes every show you see on television is scripted. The contestants, their talent might be real but there are so many other things that are done just to attract more viewers and improve the TRP of the show.
Last month, contestant Sawai Bhatt left the show midway sharing that his mother was ill and he couldn't focus n his singing. "Mujhe time chahiye tha jo mera gaon hai waha mai jau kuch dino ke liye aur rahu. Bas mujhe dukh ki baat hai ki yaha aane me itni badi kismat ban jati hai sir par mai bohot matlab keh nahi paa raha hu sir. Mujhe aisa lagta hai ki mai aage tak nahi jaa sakta. Mujhe show ko yaha hi (khatam) karna padega sir," he told the judges. Judge Himesh Reshammiya is then seen convincing him. The channel then allowed Sawai to bring his parents to Mumbai to stay with him as he continues his journey on season 12.
However, this entire narrative didn't go down well with the show fans and many felt that it was a well-scripted drama to boost the show's TRPs.
Indian Idol participant, Nishant Kaushik took to Twitter and shared his experience from Indian Idol auditions some years back. In his Tweet thread, he shared how camera crew used to randomly pick some contestants and dictated them scripted statements to say on camera and in return offered them for an early audition which never really happened.
Brief, nonchalant thread about my auditioning experience at Indian Idol 2012 and why I think it is a perfect platform to destroy your dreams as opposed to its common perception as a breeding ground for talent.

— Nishant Kaushik (@nofreecopies) August 20, 2018
He also talked about how contestants waited for long hours outside the venue in a queue without any drinking water or food.
Tell us what are your thoughts on the singing reality show. For more such stories, stay tuned!