Indian Idol is one of the most popular singing reality shows on television. Ever since the show began with its 1st season, it is getting immense love from the audience. Indian Idol recently came back with the 11th season and we are all hooked to the show.
This year, Anu Malik, Neha Kakkar, and Vishal Dadlani are judging the show. Now this year something happened that never ever happened all these years on the show.
A new promo of the show is out and what we saw was shocking! During the audition round, a contestant comes in with a lot of gifts and asks Neha Kakkar to recognize him. Neha tries to recall and accepts all gifts from him. As the two hug, the contestant plants a kiss on her cheek.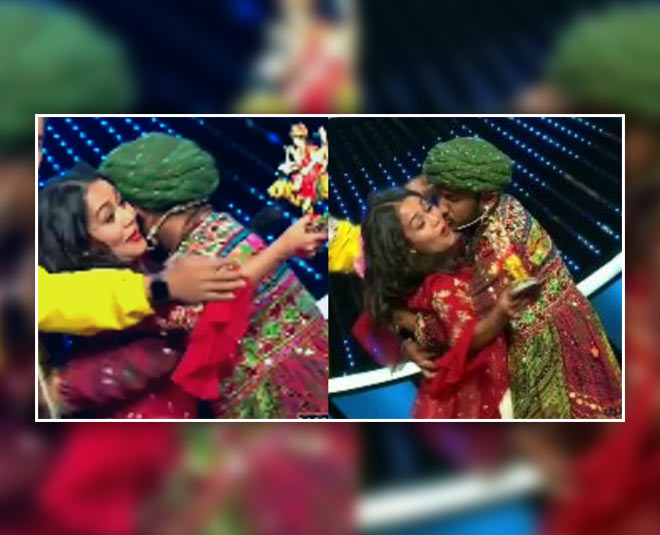 Seeing his behaviour, judge Neha Kakkar got upset and moved away. Aditya Narayan, the host of the show, stopped the contestant. Neha's co-judge, Anu Malik was shocked too. Watch the video here:
View this post on Instagram
Neha Kakkar is a singing sensation and has millions of fans around the world. Seeing the clip, a lot of her fans started commenting on the post. A user even called it 'sexual assault'. "Kissing anyone without their prior consent is sexual assault," read one comment.
Don't Miss:7 Times Neha Kakkar Proved That She Is A True Fashionista
Another one commented, "Next time neha have to be very careful went on stage otherwise anything cn happen with her die hard fan."
Well, this is not the first time we see something like this. A lot incidents like this took place that too the nation by storm.
Bollywood celebrities like Shilpa Shetty and Rakhi Sawant were kissed forcibly. Shilpa Shetty was kissed by Richard Gere during an event in the year 2007. After this kissing controversy, Hollywood star Richard Gere also apologised.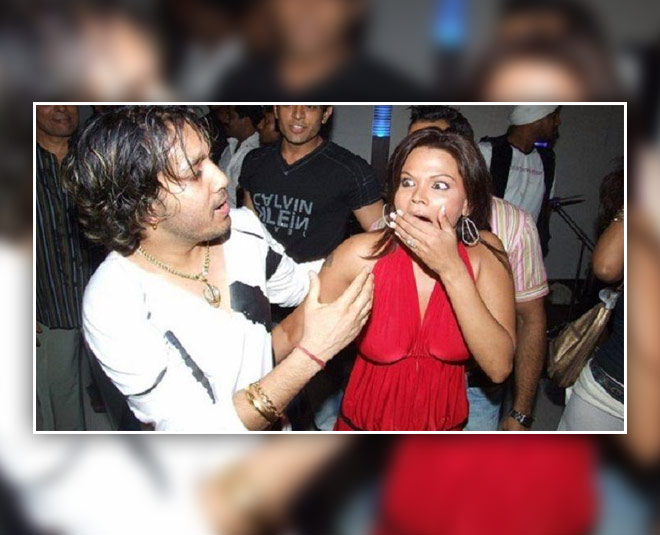 Rakhi Sawant was kissed by Mika Singh forcibly on his birthday. The kiss made headlines all over. When Mika Singh was asked about it, he said, "Everything was fine and even Rakhi Sawant was enjoying the party. However things turned dramatic when Rakhi tried to apply cake on my face. I had instructed everyone to not apply cake on my face as I suffer from skin allergy. but Rakhi went ahead despite my warnings, hence I lost my temper and in oredr to teach her a lesson I kissed her in public."
Veteran actor Rekha was also forcibly kissed when she was just 15 by a senior actor Biswajeet. The idea of this kiss was from the director of the movie who wanted to capture Rekha's surprised expression.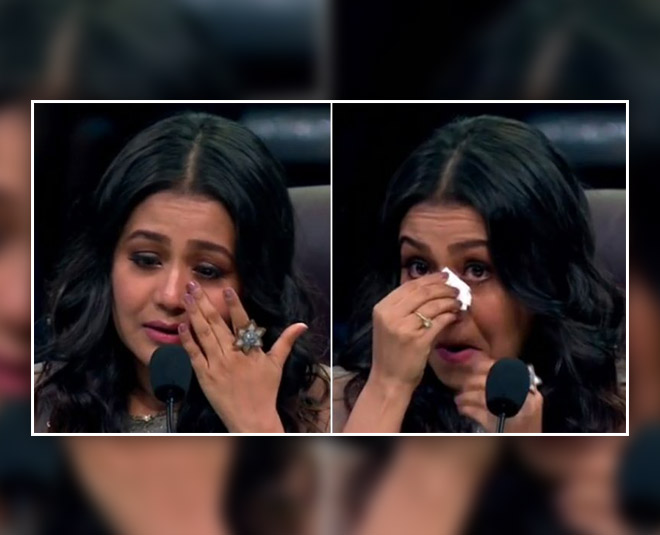 Coming back to Neha, many users also think that this is an act of the showmakers to increase the TRPs. "If it is a promo then don't believe it guys bcoz if it would has been happened in real...then they would never telecast it on tv ....they show this kind of promos just to get a rise in ratings ....so plzz wait till the episode......" read one comment.
Another user wrote, cripted show. "Scripted kiss. Scripted reactions. Very well @sonytvofficial Had it not been scripted but had it been spontaneous then the channel would have had cut this part out from TV. Also they wouldnt have put this as a post on Insta. It means they want people to see judges been kissed and want to increase their viewers. Perfect marketing. @vishaldadlani @anumalikmusic @nehakakkar."
Neha Kakkar is judging the show for the second season now. Neha herself has been a contestant on Indian Idol 2 back in the year 2006. Today, she is a popular playback singer. She has given us many hit tracks like Dibar, Kala Chashma, Aankh Maare among others.