We all have our oops moments and just like us, celebs too! Recently, Indian Idol Season 11 judge, Neha Kakkar had an oops moment where she fell off while dancing on the stage.
So, on the request of a contestant, Neha Kakkar agreed to dance on her popular track Dilbar Dibar with Aditya Narayan who is the host of the show. While we were enjoying, seeing her dance so well, she suddenly fell flat on the stage.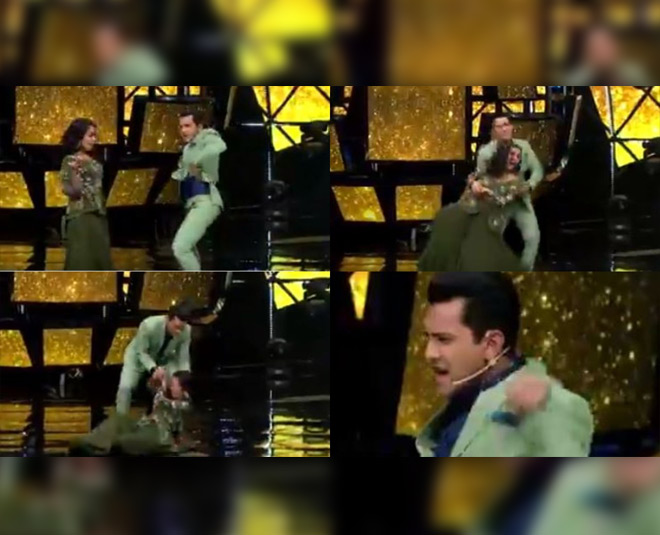 Aditya was trying to match Neha's moves and he made Neha twirl too. However, she lost balance and fell on stage. Before Aditya could hold her, she fell off.
And everyone had a great laugh including Neha herself, the other two judges on the show - Vishal Dadlani and Anu Malik and the contestants too.
We loved how Neha Kakkar showed a sporting attitude, stood up and continued dancing. Have a look at the video here:
.@VishalDadlani and @iAmNehaKakkar set the stage on fire! Watch #IndianIdol #DeshKiAwaaz, this weekend at 8 PM #IndianIdol11 @The_AnuMalik pic.twitter.com/3gWt6hLbiX

— Sony TV (@SonyTV) November 8, 2019
Well, this is not the first time Neha Kakkar is in the news. Earlier, she was in news when a contestant forcibly kissed her. This happened during the audition round. This contestant was a big fan of the judge and showered her with a lot of gifts and a kiss too. Aditya Narayan, who is hosting the show this season shared that the contestant didn't mean to kiss her in an inappropriate way. He said, ''You can't really foresee these things. It's not a normal thing. Judges have come on stage a thousand times. I am sure he didn't mean it in an inappropriate way. I understand what it is to have fans who are obsessed. I know this man has a tattoo of Neha on his hands. So in some way this man must have immense love for her. You kind of feel for them as well. But you need to make them aware of where to draw the line.''
Don't Miss: See Video: Indian Idol Judge Neha Kakkar Forcibly Kissed By A Contestant During Auditions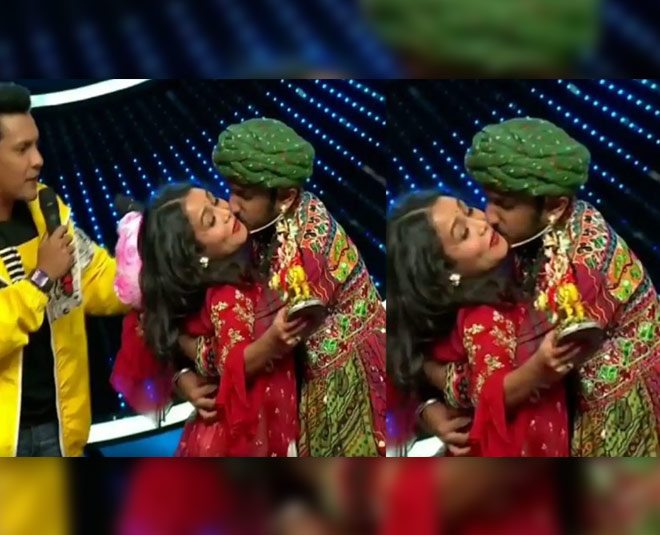 Co-judge on the show, Vishal Dadlani replying to one of the comments on the video wrote, ''I suggested that the police be called, but Neha decided to let the guy off the hook. He definitely needs psychiatric help, and we will try to help him get that, if we can. #IndianIdol11.''
The show is also grabbing eye balls because of judge Anu Malik who has been accused of sexual misconduct. Last season, the makers had to show him the door after all the allegations against him. This year the makers decided to bring him back as one of the judges but again they had to face a backlash. Singer Sona Mohapatra also wrote an open letter to the channel for bring Anu Malik back on the show.