Punjab Ki Katrina Kaif or our very own Shehnaz Gill is one of the most loved contestants on the Bigg Boss show. Not only do the viewers love her, the housemates also feel she keeps the happy vibe alive inside the Bigg Boss house.
Shehnaz Gill is undoubtedly one of the most entertaining contestants on the show. Her cuteness, innocence, many would call it fake but let's be honest, she entertains us all with her funny acts.
Shehnaz Gill was crowned as the most entertaining contestant inside the Bigg Boss house lately. Sana has a strong fan base and all her fans want to see more of her inside the house and want to know a lot more about her.
Just like all of us, these celebrities also have passed through difficult times in their life. However, we never get to know about it till they themselves share about it.
So, one of the clips on the 'Unseen Undekha' on the Colors channel app shows Shehnaz Gill sharing about her life with co-contestant Vishal Aditya Singh.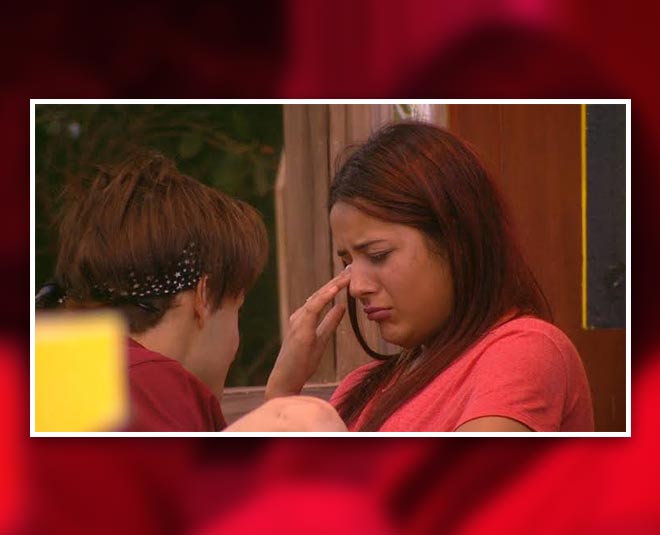 She can be seen talking about her family and her education. When Vishal asked her who she is more close to among her parents, she said,"Yeh pooch main kisko maanti hoon (Ask me who is my idol)". She added, "Mummy ko, kyoon ki woh meri jaan hain (Mummy, because she is my life)!."
Shehnaz also shared that things weren't smooth with her family earlier but now everything is fine. She said, "Pehle nahin tha, ab sahi hai. Ab main jaoongi na, sabse pehle ghar hi jaoongi. Pehle main hi naaraaz ho gayi thi aur khud hi chali gayi thi naraazgi ke baad."
Don't Miss: Bigg Boss 13: We Bet You Don't Know These Things About Shehnaaz Kaur Gill
Do you know, Shehnaz Gill didn't complete her education? Shehnaz Gill revealed that she didn't complete her college studies. She said, "Third year complete hi nahin kiya maine. Industry main aa gayi. (I did not complete the last year of my education as I came into this profession)."
Don't Miss: Bigg Boss 13 Update: Shehnaz Gill Swears To Not Talk To Sidharth Shukla, Watch Video
So, you see, there is so much unknown about all these celebrities.
Shehnaz is a popular face of the Punjabi industry. She has been a part of many hit Punjabi songs. Her new song Veham has more than 20 M views on Youtube.
We are currently seeing a tiff between Shehnaz and Sidharth on the show but Shehnaz is trying to convince Sidharth with her funny tricks. Sidharth is not actually liking Shehnaz' love for Paras. Let's see if the two get back and we get to see their cute chemistry on the show. For more updates on Bigg Boss, stay tuned.
Did you like this article ?