Sidharth Shukla and Shehnaaz Gill's chemistry inside the Bigg Boss house was one of the biggest highlights of the last season. Lovingly called SidNaaz by their fans, Sidharth and Shehnaaz met inside the Bigg Boss house during season 13.
After Bigg Boss 13 came to an end, we were all waiting to see the two back together and luckily SidNaaz never fell apart even after the show ended.
Now if a report by FilmiBeat is to be believed the two got married last year secretly. Here is all you need to know about their wedding that reportedly took place last year.
Sidharth Shukla And Shehnaaz Gill's Court Marriage
According to FilmiBeat source, Sidharth Shukla and Shehnaaz Gill got married last year secretly. It was reportedly a court marriage that took place at the end of the year and the traditional wedding ceremony has not yet happened.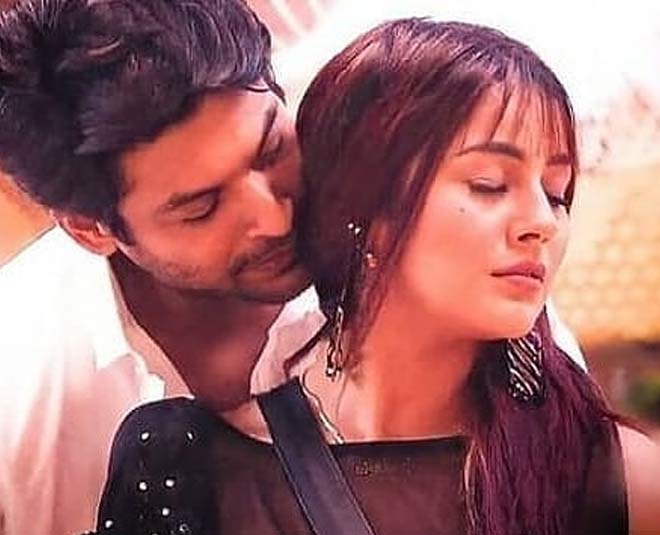 The two are reportedly keeping their wedding a secret because they want to focus on their respective careers and don't want the event to affect it. The two may have a formal wedding ceremony in the coming months after the world gets free of COVID.
However, recently, Sidharth Shukla took to his Twitter and while replying to a user, he cleared the air about his wedding rumours. Read here -
Bhai Kunwara tag acha hai ... main tho kunwara hoon fir bhi kuch media walo ne shadi shuda karar kar diya hai ... maybe they know more than I do about me 🤔

— Sidharth Shukla (@sidharth_shukla) February 25, 2021
Well, that clears it all!
SidNaaz On Bigg Boss 13
Though initially, they weren't too close, with time they became good friends and even admitted having feelings for each other on national television. However, these feelings were never given the 'love' tag even though the viewers and contestants on the show felt that they were madly falling for each other.
While they were inside the house, there were multiple occasions when the viewers felt that there was a special connection between the two. During the different tasks that took place on the show, Shehnnaaz and Sidharth supported each other. Many of their co-contestants tried to break them apart but at the end of the day, they came together and this was one of the most loved things about their relationship.
Don't Miss: Picture Of Shehnaaz Gill Wearing Sindoor And Mangalsutra With Sidharth Shukla Goes Viral
Inseparable Sidharth And Shehnaz
We wonder if they were the prayers of SidNaaz fans that Sidharth and Shehnaaz have been inseparable ever since the show got over. After the reality show, the two have done two music videos together - Bhula Dunga and Shona Shona. The two have reportedly also shot for another music video sung by Shreya Ghoshal. However, no official announcements have been made.
View this post on Instagram
Don't Miss: Throwback: When Shehnaaz Gill Said She Is In A Relationship With Sidharth Shukla But As A Friend
Not just for their professional work, Sidharth and Shehnaaz have been together to celebrate their birthdays as well. Recently for Shehnaaz Gill's birthday, Sidharth Shukla and his family members were in attendance too. Shehnaaz's videos and pictures with Sidharth's mother and other family members went viral on social media. Have a look:
View this post on Instagram
They have been travelling a lot together too. On different occasions, we have snapped the two at the airport leaving for their quick getaways and shoots. While on the airports, we have always seen an overprotective Sidharth Shukla walking just by Shehnaaz' side. Well, what does it hint at?
View this post on Instagram
Well, it all looks like Sidharth and Shehnaaz have got really close to each other after the show and now their families are involved too.
Do you think Sidharth Shukla and Shehnaaz Gill should get married for real? Share your thoughts with us! For more updates on the story, stay tuned!