Shehnaaz Gill and Sidharth Shukla have been making headlines ever since they first appeared together on Bigg Boss season 13. Their chemistry on the show was much loved by the viewers of the show.
For those who don't know, Shehnaaz Gill had even confessed her feelings for co-contestant Sidharth Shukla on national television. Sidharth Shukla too reciprocated her feelings but they never made it official.
After making an exit from the Bigg Boss house, Sidharth Shukla and Shehnaaz Gill continue to remain friends. The two did two music videos together and they went on to become big hits.
Sidharth Shukla And Shehnaaz Gill Married?
Their fans lovingly call them 'SidNaaz' and have been waiting for the two to take their relationship forward. Yesterday, a picture of Sidharth and Shehnaaz went viral on social media. The interesting part was that Shehnaaz could be seen wearing a mangalsutra and sindoor in the picture. Their fans are jumping with joy ever since then.
The Truth Behind Shehnaaz Gill's Mangalsutra And Sindoor
Well, sorry to disappoint all you fans but this picture of Shehnaaz Gill wearing mangalsutra and sindoor is fake! Though the picture is getting a lot of love from their fans the truth is that this is a screenshot from a live chat they did with their fans. One of their fans edited the picture and posted it on their fan page.
Shehnaaz Gill And Sidharth Shukla's Marriage Plans
Sometime back, the Punjabi actress and singer went live on her Instagram chat and when asked about her marriage plans, she shared that it is not her age to get married now. Shehnaaz shared that she has no time now, if she was a struggler, she would have been married by now. She further shared that she will get married when she feels like it.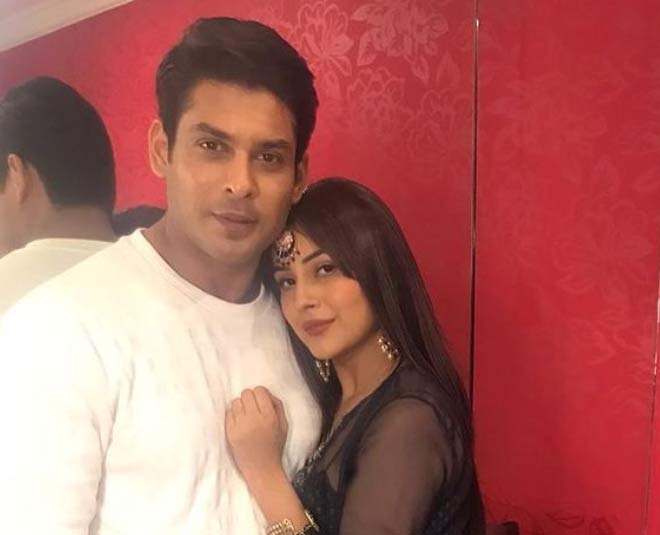 On the other hand, Sidharth Shukla too has no plans to tie the knot anytime soon. Last year, when he was asked in an interview about his marriage plans, he shared that he isn't looking for anyone for marriage.
Don't Miss: Throwback: When Shehnaaz Gill Said She Is In A Relationship With Sidharth Shukla But As A Friend
Sidharth And Shehnaaz' Bond After Bigg Boss 13
The two have been close friends ever since they came out of Bigg Boss 13 and we have seen them together on so many occasions. From celebrating Sidharth Shukla's birthday together to travelling to Goa, the two have been spending a lot of time with each other.
View this post on Instagram
Recently, Shehnaaz Gill celebrated her 27th birthday with Sidharth Shukla and his family members. In the videos shared by Shehnaaz, Sidharth Shukla and one of his family members can be seen throwing the birthday girl into the pool. In another video, she can be seen cutting the birthday cake with her mother and Sidharth's family members in attendance.
Shehnaz Gill And Sidharth Shukla's Upcoming Projects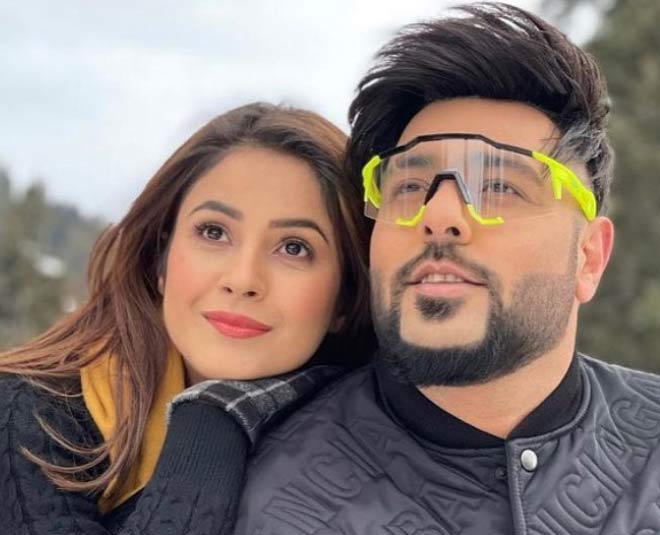 According to reports, SidNaaz will once again be seen in a music video and this time in a love track sung by Shreya Ghoshal. The song is slated to release around Valentine's Day.
Don't Miss: Here Is Why Shehnaaz Gill Doesn't Live With Her Family
Shehnaaz Gill will also star in a music video opposite rapper Badshah. She is currently shooting in Kashmir with him and she also shared a picture from the sets on her Instagram handle.
Well, seeing the bond Sidharth Shukla and Shehnaaz Gill share, it will be not very difficult to say that looks like the two are in a relationship. However, let's also admit that it isn't a regular romantic relationship, the two indeed have so much fun together and their families are involved too. All we are now waiting for is the two taking their relationship to the next step. What are your thoughts? Share with us! For more stories around Shehnaaz and Sidharth, stay tuned.
Did you like this article ?