Television actor and Bigg Boss 13 winner, Sidharth Shukla's untimely demise came as a big shock to the entire nation and we are still trying to cope up with the loss. Balika Vadhu actor Sidharth Shukla suffered from a fatal cardiac arrest and breathed his last on 2nd September 2021. His last rites were held in Mumbai and were attended by his family and close friends from the industry.
Shehnaaz Gill, who was very close to Sidharth Shukla looked inconsolable attending the funeral at the Oshiwara crematorium. Recently, Rahul Mahajan, who was present at the funeral talked about Shehnaaz' condition. He revealed what were Shehnaaz' last words to Sidharth Shukla before the cremation happened.
Shehnaaz Gill's Last Words To Sidharth Shukla
In an interview to ABP News, Rahul Mahajan shared that Shehnaaz Gill was completely broken and shouted 'mummy ji, mera bachcha' and also rubbed his feet, not realising that he is no more. He further shared that she was in complete shock and denial and he was shivering seeing her condition and mental state.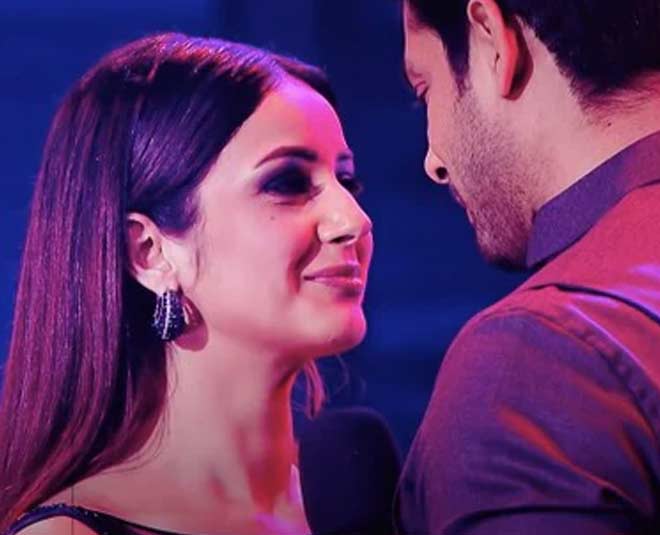 "Shehnaaz had gone completely pale as if a storm had just passed by and washed away everything. I remember when I had put my hand on her shoulders to offer my condolences and the way she looked at me I was completely taken aback. I was scared looking at her condition. She was completely numb," he said.
Sambhavna Seth too spoke to Pinkvilla and talked about Shehnaaz' condition during the last rites of Sidharth Shukla. She said, "Before the body was put on the platform for the pyre to be lit, it was kept for some time for everyone to pay their last respects. At this moment, Shehnaaz sat down at Sidharth's feet. Post that, she even took part in the rituals."
The Nation Heartbroken, Say End Of #Sidnaaz
For those who don't know, Sidharth Shukla and Shehnaaz Gill were lovingly known as Sidnaaz by their fans after their stint on Bigg Boss 13. They were inseperable on the show and even after.
Though they often spoke about how they like each other publically, they never announced if they were dating each other officially.
Not just their fans, their friends from the industry too knew Sidharth and Shehnaaz were very close to each other and have flooded social media posts to support Shehnaaz Gill during this time when she is trying to deal with a huge loss. Just like all of us, celebs are heartbroken to see Shehnaaz in this condition.
After coming back from Sidharth Shukla's home, Aly Goni tweeted about Shehnaaz Gill's condition. He wrote, "Chehra jo hamesha haste hue dekha.. khush dekha… lekin aaj jaisa dekha bass dil toot gaya💔 stay strong sana.. #numb #heartbroken."
Don't have the courage to share pictures of #ShehnaazGill that are flashing all over. This was her recent appearance with #SidharthShukla - both were popularly called #sidnaaz

Just hear her words…
pic.twitter.com/8YkGijy9Pk

— Nidhi Taneja (@NidhiTanejaa) September 3, 2021
Jaan Kumar Sanu tweeted, "I wish every Siddharth in this world gets love from a Shehnaaz. Every love story would be a fairytale. Aaj jo dekha, yakeen karne mein waqt lagega. Stay strong Shehnaaz. 💔 #RestInPeaceSid."
Don't Miss: Best Moments Between Siddharth Shukla & Shehnaaz Gill That Made Our Hearts Warm
Pavitra Punia Calls It Husband-Wife Relationship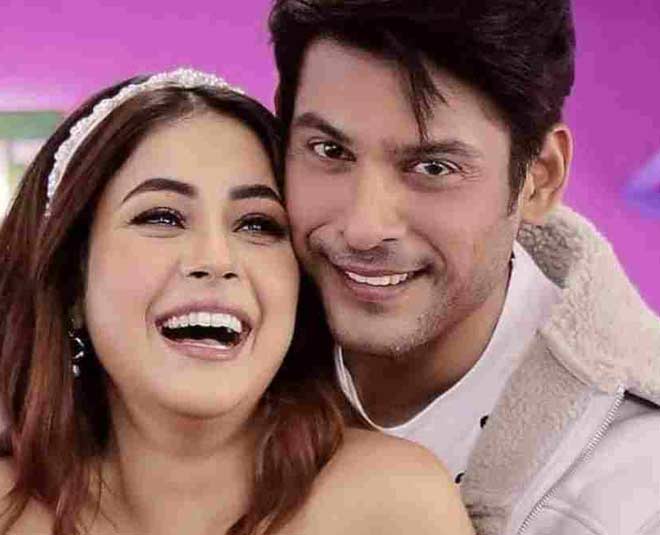 Pavitra Punia recently talked to Zeenews about Sidharth Shukla and Shehnaaz Gill's bond. She shared that Shehnaaz and Sidharth's bond was no less than that of a husband and wife, she called their relationship pure. She said, "Aaj main jab Shehnaaz ko dekthi hoon, toh rooh kaanp jaati hai. People dream of having a pure bond like they had. I wouldn't say it was dosti or boyfriend-girlfriend. Yeh rishta pati patni se kam nahin tha. After Soni-Mahiwal, Romeo-Juliet, people will remember Sidharth-Shehnaaz. Their fans are crazy about them. I was madly in love with the Shehnaaz and Sid jodi. I hope she manages, stays strong to cope with the loss."
Don't Miss: Recalling Some Of The Best Moments Of SidNaaz & SidRashmi
Sidharth Shukla's Virtual Prayer Meet
View this post on Instagram
Sidharth Shukla's family has organised a virtual meet today, September 6 at 5 pm. A zoom link has been shared to join for everyone to join the meet.
We last saw Sidharth Shukla and Shehnaaz Gill together on Dance reality show, Dance Deewane 3. We hope Sidharth Shukla's family, friends and fans get the strength to overcome this big loss. For more such stories, stay tuned!