Shehnaaz Gill gained immense popularity during her stint in Bigg Boss season 13. Her chemistry with Sidharth Shukla and fun antics made her stand out through the show but she didn't manage to take home the trophy. However, she became one of the most talked-about contestants on Bigg Boss 13 and won millions of hearts.
However, there have been times when the Punjabi model and singer has stolen the limelight for all wrong reasons. Read on to know.
Shehnaaz Gill's Father Swears To Never Speak To Her Again
Recently, Shehnaaz Gill travelled to Chandigarh with Sidharth Shukla for a video shoot. As soon as the two entered Punjab, their fans and followers showered them with loads of love. Sidharth Shukla kept sharing a lot of videos from their stay in Punjab and it looked like the two had a lot of fun.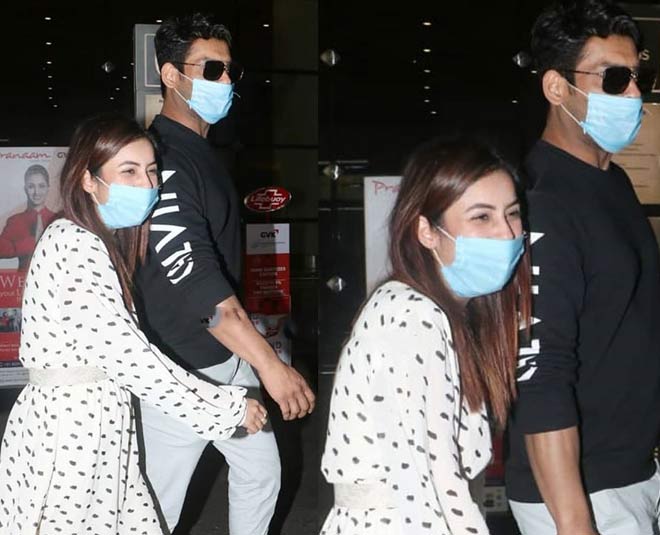 However, it all didn't go well with Shehnaz Gill's father Santokh Singh Sukh. In an interview, he shared that he is upset with Shehnaaz because she didn't inform him that she is visiting Chandigarh. He shared that he and his wife got to know about Shehnaaz Gill's shooting schedule in Punjab through media.
He further added that Shehnaaz Gill's shooting location was just 2 hours away from their home. Shehnaz Gill knew about her grandfather's knee surgery but didn't bother to come and meet him. So, now, Shehnaaz Gill's father has swore that he would never speak to her again.
Don't Miss: Throwback: When Shehnaz Gill Revealed Why Does She Not Live With Her Family
Shehnaaz Gill Slammed For Mocking Co-Contestants
While Shehnaaz Gill was inside the Bigg Boss house last season, she got into a couple of ugly fights with her co-contestants. On various occasions, she was seen mimicking her co-contestants including Shefali Jariwala, Mahira Sharma, Himanshi Khurana among others. However, her antics didn't go well with many as she was slammed for being immature and insensitive. There was a time when #ShameonShehnaazGill started to trend on Twitter. This trend became big especially during the episode where Shehnaaz Gill was seen mimicking Shefali Jariwala. She spread lipstick all over her face and mimicked her which wasn't liked by Bigg Boss viewers.
When Shehnaaz Gill Body-Shamed Himanshi Khurana
Himanshi Khurana entered the Bigg Boss house as a wild card contestant on the show. Shehnaaz Gill and Himanshi Khurana's rivalry inside the Bigg Boss house is much known but many don't know how it all started.
Don't Miss: Himanshi Khurana VS Shehnaaz Gill Again! Check Out Whose Music Video Has been Gaining Popularity
Last year, in January, Himanshi Khurana's song released and Shehnaaz Gill made a lot of fun of the song and her looks. Shehnaaz Gill body-shamed Himanshi Khurana and also talked ill about her parents. In the video, she was seen saying, teri maa bhaj gayi si na kisi naal, tera baap tenu chadd ke chala gaya si na'.
Introducing the real #ShehnaazGill
Now choose the right person#BiggBoss13pic.twitter.com/JmdfbDMvkX

— 𝙁𝙖𝙁𝙖②⓪⓪① (@sweetbabyfaisa1) October 8, 2019
A video of Shehnaaz Gill making fun of Himanshi Khurana over Snapchat also went viral during that time. In the video, she could be seen screaming 'Flop Flop' referring to Himanshi Khurana's song. However, when Himanshi Khurana broke her silence over the same on a live video, she accused Himanshi of mentally torturing her.
Shehnaaz Gill's father also talked about Himanshi Khurana in an interview. He shared that Shehnaaz Gill turned down many opportuntiies because of her controversy with Himanshi Khurana. Himanshi Khurana reacted to his comments over Twitter. She wrote, "Agar apki beti ne mere vajah se suicide attempt kia to sry but app apni Beti ko ye bhi smjyayie ki khud ki controversy kro fir khud disturb bhi ho jao. Jab ki apki beti Canada k interview me boli thi ki mujhe controversy ki vjaa se kaam mil raha hai. App soch smj kr interview do."
Even after all the controversies, Shehnaaz Gill has managed to carve a special space for herself in the entertainment world. What are your thoughts? Share with us! For more stories on Shehnaaz Gill, stay tuned!