Kareena Kapoor went through a much public breakup with Shahid Kapoor in 2006. It was between the shoot of their much-awaited and blockbuster movie, Jab We Met. They were constantly under the media glare and their personal life was being spoken in the media more than their professional life.
In a recent interview with an entertainment portal, Kareena talked about how Shahid Kapoor encouraged her to play the role of Geet in 'Jab We Met', what went wrong between them and how she met her husband Saif Ali Khan on the sets of Tashan soon afterwards.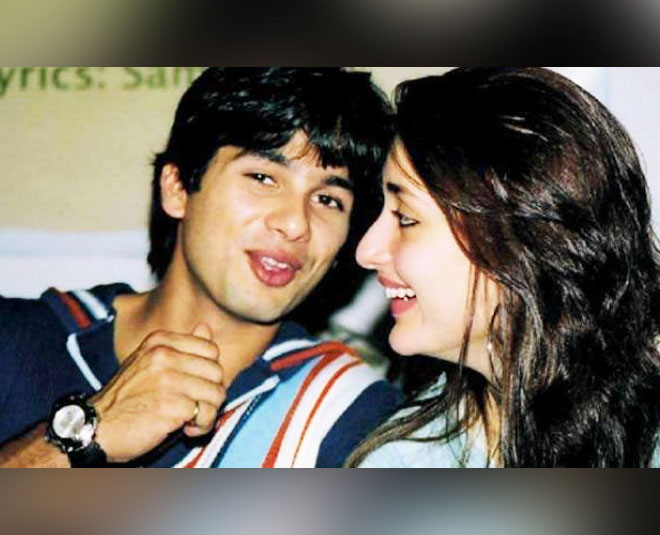 Kareena revealed how she landed up playing the role of Geet in 'Jab We Met' and said, "It was Shahid who actually said that I should hear this script of this film. He was like, 'It's amazing, the girl's part is amazing and you should do it.' He kind of actually got this entire project together and both of us ended up doing this film."
She further spilled some beans about her break up with Shahid Kapoor and said, "Of course, then destiny had its own plan and life took its own course. A lot happened in the making of this film and Tashan and our lives... We all kind of went our separate ways. And this beauty of a movie came out of it."
Kareena speaks unfiltered - shares experience of shooting Jab We Met and the change in her personal equation with Shahid Kapoor at the time. pic.twitter.com/9d86busbPI

— Kareena Kapoor Khan (@KareenaK_FC) February 21, 2020
Kareena, who has confessed several times that she fell in love with Saif on the sets of 'Tashan', also revealed that Tashan "changed her life, while Jab We Met "changed her career". The Good Newwz actor said, "I think we just had to kind of do this movie at this time when Tashan was being made...and I met Saif. So I kind of did Tashanfor that actually...when I actually thought that that was gonna change my life and my career. But this (Jab We Met) changed my career and that (Tashan) changed my life. Because I did meet the man of my dreams and I did marry him. And this (relationship with Shahid) kind of took its own course in which both Shahid and me went our separate ways. And this gem came out of it." She further stated that it felt like a 'game of chess'.
Don't Miss: Here's Everything You Need To Know Rashami Desai's Love Life
Earlier, the actress revealed that Saif proposed her on the sets of Tashan movie, but she turned him down. "He did tell me that 'I think we should get married.' He told me that in Greece and he told me once in Ladakh as well that 'We will make a great couple.' And, at that time I was like, 'I don't know because I don't know you.' So, it was not really a 'no' but it was more like, 'I want to know you better.' I think I made the best decision of my life," she told a news daily.
Kareena Kapoor and Saif Ali Khan got married in 2012 and welcomed their son, Taimur Ali Khan in 2016. Shahid Kapoor tied the knot with Mira Rajput in 2015 and has two children- Zain and Misha.
Stay tuned to HerZindagi for more such articles.