Personal Safety Comes First: 5 Security Tips For Women In The World Of Virtual Dating
If you are active on dating apps, then you need to be careful in order to avoid any dangerous situations.
A click here, a click there & you can make the whole world come at your doorstep, the huge shift towards online culture has surely made things easier. As we all know, the pandemic made the dating apps boom and become the new normal. People find it more convenient to meet someone new online and most of the couples who met online have moved forward into a serious, successful relationship.
The virtual world of dating has gone through a total makeover and is becoming a safer option as compared to offline dating. Almost 67% of the female users preferred online dating methods in terms of safety. Online dating has created a huge place for like minded people to meet and match with each other, something you won't experience while dating offline.
Here are 5 tips by Mr. Ravi Mittal, Founder & CEO of QuackQuack to ensure safety and make your cyberdating experience fun.
Private Information Must Stay Private
Some things like your address, your work-place, your family information, etc. should not be given openly to anyone you've matched with. Decide it upfront about the information you should be sharing and the information you should be keeping to yourself. Try to avoid using your profile from a public device. Wait and have patience until you form a deeper bond with your match.
Stay Safe From Scammers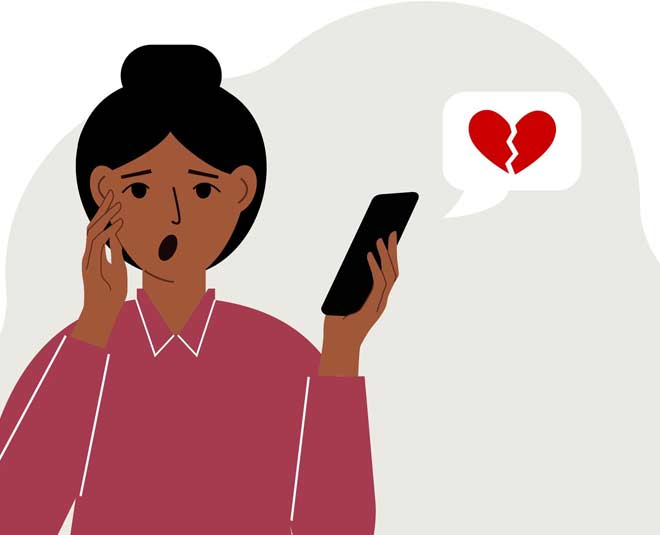 While you might just be looking for love and friendship, someone else might not have the same intention towards you. You should be alert if someone you've met recently asks you for money or sends you a link for the same. It might look genuine to you but the majority of times it's just a scam to rip someone off.
Mr. Ravi Mittal, "QuackQuack's 12 step AI verification feature background checks every profile to verify the authenticity which decreases the chances of fraudsters scamming users in any way and not just money. Users can also report such incidents to the app which further investigates, sends a warning and eliminates the profile if necessary."
Creep Alert
Virtual dating might have made things easier but it still can't put an end to all the abuse and harassment females have to go through. Stay very alert and never share a personal picture if your match asks you to.
Mr. Ravi Mittal, "QuackQuack allows its users to report a profile so, if you feel uncomfortable at any point of time, make sure to utilize the feature. Don't give your other contact details instantly and avoid getting persuaded by genuine sounding excuses. It was revealed that 72% of women share their number only when they decide to meet for a date."
Don't Miss:7 Tips For A Successful First Date
Take Your Time
With online dating, you can find someone from the comfort of your own bed and it helps you narrow down your search for a partner to someone who fits your criteria but that doesn't mean you'll rush things. There isn't any time limit to online dating. Build trust and communicate more. If someone pressures you to meet, just drop them. Someone genuinely interested in you won't try to jeopardize their chance.
Don't Miss:Why You Should Go For A Dating App
Be Aware While Meeting Offline
Firstly, agree to meet only when you're 100% sure about someone. Be smart enough and share the details about your date with someone close before you leave. Don't give them your home address or ask them to pick you up. Pick up a venue situated publicly and never leave your food unattended. Remember; you can always leave if you feel uncomfortable.
"Even though online dating is a boon, there can still be a dark and risky side to it and especially for female users who might be at a greater risk of facing harassment of any sort. Going by the common-sense approach and maintaining a subtle level of cautiousness is the only way to ensure safety", CEO and founder of QuackQuack, Ravi Mittal.
For more such stories, stay tuned to herZindagi!