On the occasion of HerZindagi's 3rd anniversary, we connected with actress and poet, Priya Malik who was also a part of Bigg Boss season 9. Our readers asked some interesting questions to the former Bigg Boss contestants about the controversial house and here are some secrets we got to know.
How Are Celebrity Contestants Chosen?
Priya Malik, who was a part of the show in season 9 shared that it was an all celebrities season and the production team themselves decided who all can be a part of the show. She further shared that she had been a part of Bigg Brother earlier so she got a chance to be on Bigg Boss. She also shared that when choosing celebrities, the makers just pick the ones who are opinionated, loved by people, or controversial.
What Happens During Commoners Audition?
Talking about the commoners season, she shared that during the auditions, the contestants are asked to debate on different topics, they are asked what makes them angry. The team basically checks the different sides of the contestants and accordingly selects. Priya Malik shared that the team wants to know what the contestant can add to the show. The team looks for different personalities who can come together to make a great show. She further shared that there isn't really a way to crack the auditions, one just needs to be themselves.
Who Cleans The Bigg Boss House? Who Does The Kitchen Work?
Priya Malik shared another interesting secret about the Bigg Boss house. Many think that celebrities do no work inside the house and the production usually sends cleaning staff inside. However, that's not the truth. Former Bigg Boss contestant, Priya Malik shared that not only do they make food but clean toilets as well. She further shared that this becomes a common reason behind people getting irritated inside the house as the celebs don't usually have a habit to work at home.
Don't Miss: Bigg Boss 14 Live Updates: Sidharth Shukla And Gauahar Khan Fight At Grand Premiere Night, Watch Video
Do The Contestants Get Food From Outside?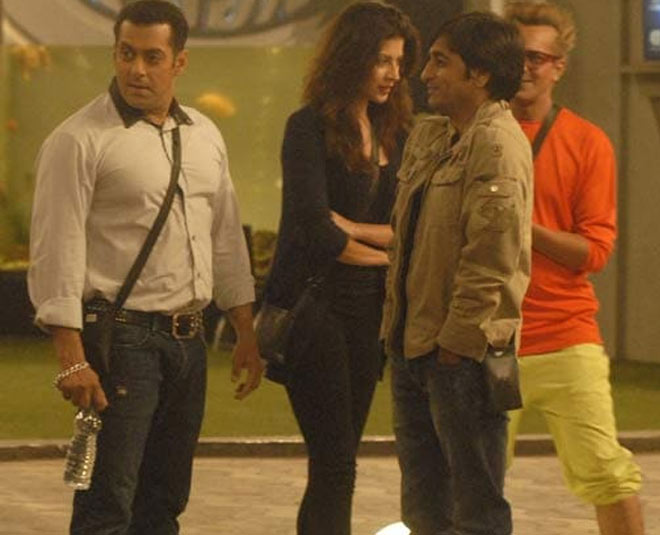 Further talking about Bigg Boss, Priya Malik shared that they don't get food from outside but only during the weekend episodes, food used to come from Salman Khan's house. She shared that not just biryani but some amazing other dishes like aloo gosht, karela gosht used to come for all the contestants. So, the weekend episodes are the only ones where the contestants don't have to make any food.
Don't Miss: Throwback: When Shehnaz Gill Revealed Why Does She Not Live With Her Family
Who Does The Makeup?
Earlier, we had a chat with Bigg Boss 13 contestant Shefali Bagga and she shared that no makeup or hair professionals come inside the Bigg Boss house. The contestants do their own hair and makeup, even for the weekend episodes.
Does Salman Khan Have A Secret Room?
Yes, recently, pictures of Salman Khan's chalet, just next to the Bigg Boss house were leaked online. In the pictures, we can see Salman Khan's bedroom, personal gym, and lounge area. Have a look:
View this post on Instagram
Looks like Salman Khan stays here while he shoots for the Weekend Ka Vaar episodes.
Is Bigg Boss Fixed?
This is one of the most common questions we all have. In an interview with us, Shefali Bagga shared that the show is not fixed. She shared that there are so many things that the contestants fight about, right from the food to cleaning to their personal issues. She also shared that only an hour of their day is showcased to the public and it mostly has a lot of fights but that doesn't mean the show is fixed. What do you think?
Well, Bigg Boss is our favourite reality show and we just can't have enough of it! Bigg Boss 14 started about a month ago and it is keeping us all hooked. Are you enjoying this season of the show? Who is your favourite contestant? Share your thoughts with us! For more stories on Bigg Boss 14, stay tuned!