It is the final day of the show, and Rubina Dilaik has won Bigg Boss 14. Well, Rubina Dilaik's journey was not very smooth on the controversial reality show. She was indeed one of the most talked-about contestants on the show but not always for the right reasons.
View this post on Instagram
From getting into ugly spats with her co-contestants to emotional breakdowns on different occasions, Rubina Dilaik's ride on Bigg Boss has been nothing less than a roller coaster. With the grand finale just around the corner and so many of you wondering whom to vote for, here let's take you through her journey from day 1 and help you make the right decision.
Rejected By Toofani Seniors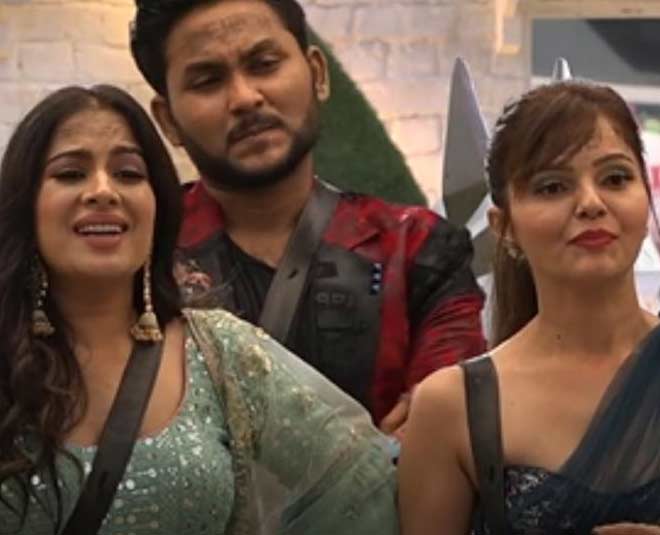 This year, the makers introduced 3 Toofani Seniors - Gauahar Khan, Sidharth Shukla and Hina Khan who acted as mentors for the rest of the contestants. They had the power to decide if the contestants are confirmed or not. Rubina Dilaik along with Nishant Malkhani, Sara Gurpal, and Jaan Kumar Sanu was 'rejected' as they failed the test given by the seniors.
To enter the Bigg Boss house, Rubina Dilaik was given a special task by the seniors. She was told that she will get a chance to live inside the Bigg Boss house along with the selected contestants if she spends an entire week in the same outfit. However, it clearly didn't go well with Rubina and she started to argue with the seniors. Have a look:
View this post on Instagram
Even after entering the Bigg Boss house, she continued to have arguments with the Toofani Seniors on different occasions. However, soon after seeing her game after a few days, Rubina Dilaik managed to impress BB14 Seniors, Hina Khan, and Gauahar Khan. In one of the episodes, Hina Khan was seen telling Sidharth Shukla that she and Gauahar Khan see Rubina Dilaik as Bigg Boss 14 winner. Sidharth Shukla however didn't agree.
Fights With Co-Contestants
View this post on Instagram
Rubina Dilaik emerged out as a strong and opinionated contestant on the show. However, it started to go against her on different occasions. The difference in opinions did make her get into ugly arguments with almost every contestant inside the house.
Jasmin Bhasin Vs Rubina Dilaik
It was shocking to see Rubina Dilaik getting into a spat with Jasmin Bhasin who was one of her close friends and supporters on the show. During the Panchayat task, things got ugly between the two. Jasmin Bhasin was seen threatening her that if she goes personal then she will end up saying things that will not look great on television. Jasmin Bhasin also went on to tell Aly Goni that Rubina Dilaik is playing clever games and showing her true colours. This was just the beginning! Things never remained smooth between the two thereafter.
Rahul Vaidya Vs Rubina Dilaik
View this post on Instagram
There isn't just one occasion where these two were at loggerheads. Throughout the show, the two had ugly fights. While Rubina Dilaik called Rahul Vaidya 'male chauvinist' on occasions, Rahul Vaidya always said Rubina was egoistic. The two even went personal on occasions. During one of the episodes, Rahul Vaidya was seen commenting on Rubina and Abhinav's relationship too.
Don't Miss: Here Is Why We Feel Rubina Dilaik Can Win Bigg Boss 14
Kavita Kaushik Vs Rubina Dilaik
View this post on Instagram
Kavita Kaushik had entered the Bigg Boss house as a wild card entry but she ended up walking out of the show voluntarily. Rubina Dilaik and Kavita Kaushik didn't have a cordial relationship from day 1. During an argument, Kavita Kaushik threatened her that she will reveal her husband's truth when they are out of the house. Rubina Dilaik got upset hearing this and asked her to say all of it directly. Kavita Kaushik also threatened to slap Rubina. Later, when Bigg Boss opened the exit gate for any contestant to walk out of the show, Kavita Kaushik left.
Sonali Phogat Vs Rubina Dilaik
Rubina Dilaik had a major fight with wild card contestant Sonali Phogat when she threw her food in the dustbin. Their fights on the show went ugly and Sonali was also seen abusing Rubina Dilaik during one of the episodes. Rubina Dilaik lost her cool and asked Sonali if she will use a similar word for her daughter. Sonali Phogat got slammed for using abusive language on the show. On coming out of the Bigg Boss house, Sonali Phogat shared that Rubina Dilaik was jealous of her because she is powerful and a politician. She went on to say that she is arrogant and doesn't let anyone speak.
Rakhi Sawant Vs Rubina Dilaik
View this post on Instagram
Rakhi Sawant's continuous flirting with Abhinav Shukla didn't go down well with Rubina Dilaik. On occasions, she was seen telling Rakhi Sawant that she is crossing the line. However, she couldn't control her anger when Rakhi Sawant passed dirty comments on Abhinav Shukla and threw a bucket of dirty water on her.
Don't Miss: Rubina Dilaik Or Rahul Vaidya, Who Will Win Bigg Boss 14 As Per Prediction?
Bashing By Host Salman Khan
Throughout the season of Bigg Boss, there have been multiple occasions where Rubina Dilaik was bashed by the host Salman Khan for taking the wrong route on the show.
View this post on Instagram
During one of the tasks, Rubina Dilaik opted out because she felt it was disrespectful to her. This was just the beginning of the show and she got schooled for her attitude on the show. The host asked her to check her attitude or it can go against her on the show.
Rubina Dilaik even complained to Bigg Boss about Salman Khan for calling her husband 'samaan'. During the weekend episode, the host cleared that he said it as a joke because Abhinav Shukla wasn't doing much. He also told Rubina to not take his name to get famous. He further slammed Rubina Dilaik for showing her husband in low light.
View this post on Instagram
Recently, Salman Khan questioned Rubina Dilaik and Abhinav Shukla for their behaviour towards Rakhi Sawant. He scolded Rubina Dilaik for throwing water on Rakhi Sawant and overreacting to things.
For the first time in the history of Bigg Boss, host Salman Khan was called 'biased' on the show. Rubina Dilaik's fans have been slamming the host for targetting her from the very first day.
Emotional Breakdowns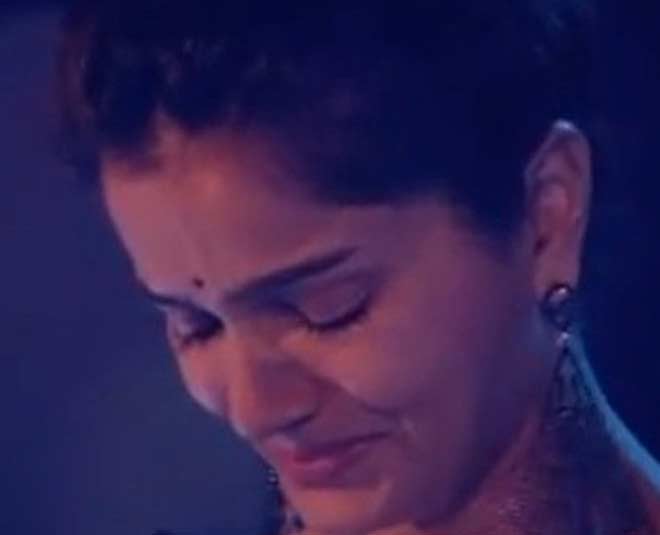 Rubina Dilaik did have emotional support in the Bigg Boss house as she entered along with her husband. However, the two had a lot of differences and arguments on the show.
View this post on Instagram
During one of the tasks given to Bigg Boss contestants, Rubina Dilaik revealed a big secret of her life. She shared that she was on the verge to get separated from her husband Abhinav Shukla. The two had given each other some time till November to think about getting divorced. She shared that if they hadn't come to the Bigg Boss house together, they wouldn't have been together. She was seen crying inconsolably as she revealed about the divorce during the task.
View this post on Instagram
Recently during the Weekend Ka Vaar, when host Salman Khan was seen slamming her game on the show, she revealed another big secret about her life. She shared that 8 years ago she was exactly like this because her relationship with her mother and father were not that great. Rubina Dilaik revealed that she had temper issues, suicidal tendencies and it was also the reason why her relationship was about to end.
Resolving Enimity With Rahul Vaidya
Recently, when radio jockeys entered the Bigg Boss house for a special interaction with the top finalists, Rahul Vaidya was asked to dedicate a song for Rubina Dilaik. He sang a few lines from the song Jaadu Teri Nazar and were seen dancing together.
RJ #KaranMehta ne @rahulvaidya23 ko kaha @RubiDilaik ke liye gaaye woh ek gaana! Kya khatam ho rahi hai inke beech ki takraar?
Watch #BB14 tonight at 10:30 PM.
Catch it before TV on @VootSelect.@BeingSalmanKhan#BiggBoss#BB14FinaleWeek#BiggBoss14@AmlaDaburIndia@LotusHerbalspic.twitter.com/c2g6d02gbI

— Bigg Boss (@BiggBoss) February 15, 2021
Earlier, when Disha Parmar entered the house on Valentine's day, the two were seen having a sweet conversation for the first time. Looks like with the show coming to an end, the two have decided to put an end to their enmity too.
Changing Relationships With Nikki Tamboli And Aly Goni
View this post on Instagram
Rubina Dilaik is one contestant who had rifts with almost every co-contestant inside the house. While some of them continue to remain sour, other relationships have changed over a period of time. Aly Goni and Rubina Dilaik weren't too close initially due to Rubina's spat with his close friend Jasmin Bhasin. However, when Jasmin Bhasin got evicted, Rubina Dilaik took great care of Aly Goni and they developed a strong bond. During one of the episodes, he was seen saying that Rubina Dilaik is his sister for life. However, on her entry back as a supporter of Aly Goni, Jasmin Bhasin warned him of Rubina Dilaik and told him how she is using him to move ahead in the show. She also commented that she might have created this fake bond with him just for Bigg Boss.
View this post on Instagram
Things weren't very smooth between Nikki Tamboli and Rubina Dilaik initially. However, after her re-entry to the show, Nikki Tamboli has been extremely supportive of Rubina. During one of the interviews, Nikki Tamboli's mother shared that she is loving their bond. She also shared that when Nikki Tamboli came out and saw some episodes, she realised why she wasn't friends with Rubina Dilaik. Recently, she supported Rubina in the ticket to the finale task and in return, Rubina helped her win the ticket and made her the first finalist of the show.
Differences With Husband Abhinav Shukla
Rubina Dilaik and Abhinav Shukla's relationship has been the talk of the town ever since the two entered Bigg Boss. Rubina Dilaik had differences with Abhinav Shukla on multiple occasions. During one of the tasks, Abhinav Shukla called Rubina Dilaik a 'bad listener'.
Rubina Dilaik was also called a dominating wife by the viewers on occasions where she didn't let Abhinav speak or spoke on his behalf.
Recently before his exit, when Abhinav Shukla tried to explain to her that she should think before responding to things, she was seen breaking down. This was after host Salman Khan schooled her for making fun of Rakhi Sawant. Seeing her cry, he explained that he is trying to make her explain where she went wrong.
Abhinav Shukla's mid-week eviction was a shock to everyone and left Rubina Dilaik crying inconsolably. In the new promo, we see Abhinav Shukla and Rubina Dilaik having Valentine's date and Abhinav Shukla proposing her to get married again.
Ex-Bigg Boss Contestants Rooting For Rubina Dilaik
Priya Malik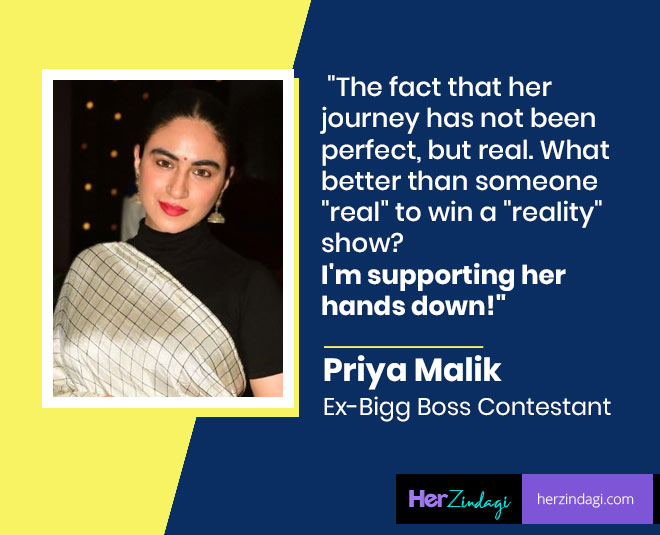 Former Bigg Boss contestant Priya Malik in an exclusive chat with us talked about Rubina Dilaik's game on Bigg Boss. She said, "The fact that her journey has not been perfect, but real. What better than someone "real" to win a "reality" show? I'm supporting her hands down!" She further shared, "I don't know her personally but have really admired her in the show."
Devoleena Bhattacharjee And Kamya Punjabi
The ex-contestant who was inside the Bigg Boss house as a proxy to Eijaz Khan some time back tweeted while answering to a user, "Yaa like even not trophy but the cash..Its just that winner gets a good amount so i wished..But even i know jeetegi toh Rubi hi."
Yaa like even not trophy but the cash..Its just that winner gets a good amount so i wished..But even i know jeetegi toh Rubi hi 🥰👸🏻 https://t.co/9XsLHVUHs1

— Devoleena Bhattacharjee (@Devoleena_23) January 10, 2021
Kamya Punjabi agreed with Devoleena and wrote, "Yes Rubina Dilaik is winning BB 14."
Sara Gurpal
Ex-contestant of the show, Sara Gurpal is also rooting for Rubina Dilaik this season.
#RubinaDilaik winner of #BiggBoss14

— Sara Gurpal (@SGurpal) December 8, 2020
Jaan Kumar Sanu
Ex-contestant of Bigg Boss 14, Jaan Kumar Sanu also wants Rubina Dilaik to win the season. In an interview, he said that he hasn't been watching the show after his exit due to his work but he has seen some episodes and wants Rubina Dilaik to win. He shared that his first preference was Eijaz Khan but now that he is out of the show, he feels Rubina Dilaik will win.
Nishant Singh Malkani
Bigg Boss ex-contestant, Nishant Singh Malkani too in an interview shared that he feels Rubina Dilaik and Abhinav Shukla are the real winners of the show.
Vindu Dara Singh
Will you vote for Rubina Dilaik? Do you think she deserves to take home the trophy? Share your thoughts with us! For more such stories on Bigg Boss, stay tuned!
Did you like this article ?