Catfights inside the Bigg Boss house aren't anything new this season. However, things are getting just too ugly this time, especially with Jasmin Bhasin and Rubina Dilaik. The two who were good friends for years turned into foes a few weeks after entering the Bigg Boss house.
Jasmin Bhasin's Re-Entry To Bigg Boss 14
Jasmin Bhasin recently re-entered the Bigg Boss house as a connection to beau Aly Goni. As the news of her re-entry to the house broke, Rubina Dilaik and Abhinav Shukla jumped with joy. However, Jasmin Bhasin didn't have mutual feelings. Before entering the house, she cleared that she can't be friends with Abhinav Shukla anymore as he had betrayed her and things were anyways not very smooth between her and Rubina Dilaik.
View this post on Instagram
After entering the Bigg Boss house, Jasmin Bhasin warned Aly Goni of Rubina Dilaik. She was seen telling him that he is looking like Rubina's sidekick on the show. She further told him that Rubina Dilaik's skill is to make all the strongest contestants her good friends. Aly Goni told her that it is not what she thinks. Jasmin Bhasin wasn't pleased with his reply and asked him why not he gives her the trophy as well.
Don't Miss: Jasmin Bhasin Reveals The Moment When Her Relationship Became Official With Aly On Bigg Boss 14
#JasMean Trends On Twitter, Jasmin Vs Jyotika Dilaik
Jasmin Bhasin during the ticket to finale task was seen telling Jaan Kumar Sanu, Aly Goni, and Rahul Vaidya that Nikki Tamboli and Rubina Dilaik were trolled by her fans for bitching about her.
When Rubina Dilaik's sister Jyotika heard it, she reminded her that she too has seen her interviews. She also said that Bigg Boss fans have appreciated Rubina Dilaik as well. This led to a big arguement between Jytoika Dilaik and Jasmin Bhasin. Ever since then Bigg Boss viewers are disappointed and accusing Jasmin Bhasin of spreading negativity on the show. #Jasmean is thus trending on social media.
View this post on Instagram
Don't Miss: Rubina Dilaik, Rahul Vaidya Or Aly Goni, Can You Guess The Highest Paid Contestant Of Bigg Boss 14?
Have a look at some of the tweets here:
Actor and Singer Amit Tandon recently took to his Twitter and shared his opinion on Jasmin Bhasin's re-entry to the show. He wrote, "Yesterday I felt as if I was pre-judging Jasmin and maybe it was just momentary but after seeing todays episode I can say with confidence that she is filled with Negativity and all she did the whole episode was talk nonsense about others. REAL LIFE NAAGIN! #BIGBOSS14 #GETAGRIP."
#JasMean is trending on twitter

I must say the way she is behaving and spreading negativity tofay she really is coming out mean. She will spoil #AlyGon"s game too who is being loved by all.#RubinaDilaik was so happy to see her back but #JasminBhasin is so jealous of her

— The Khabri (@TheRealKhabri) February 8, 2021
Breaking : Oxford university press has finally decided to replace the word "Negativity" with "JasMean"

DESERVING WINNER RUBINA

— 𝔖𝔞𝔠𝔥𝔦𝔫 ✨ (@iSarcasticSane) February 8, 2021
#JasMean brought Abhinav in the fight yet again. Too much negativity. I just don't wana see her anymore.
Aye jaldi weekend ka vaar laao re, or nikalo isko bahar..
Sir dard hota hai isko dekh ke.

DESERVING WINNER RUBINA
ABHINAV DESERVES FINALE

— Parnika (@Parnika_pari) February 11, 2021
#Jasmean About Rubina To Aly: She is Very Smart & Makes Alliance with Strongest Contestants Just like she Made Bond With Me .....!

If She's that Strong than how come she get Evicted LOL where is votes.

DESERVING WINNER RUBINA

— RoarlikeRubina (@RoarlikeR) February 8, 2021
Perfect Match found 😡🤬#jasmean

DESERVING WINNER RUBINA pic.twitter.com/PPoNqY6EFb

— Vinaya (@Vinaya93750687) February 9, 2021
Jasmin Bhasin Targetting Rubina Dilaik?
Ever since Jasmin Bhasin has come back to the show, she has been talking about Rubina Dilaik with all her co-contestants and clearly not very good things. A majority of Bigg Boss viewers feel that instead of supporting her friend Aly Goni, she is busy spewing hate about Rubina Dialik. Many also feel that Jasmin Bhasin's statement about Abhinav Shukla is completely false as he went against his wife Rubina Dilaik to support his friend on occasions.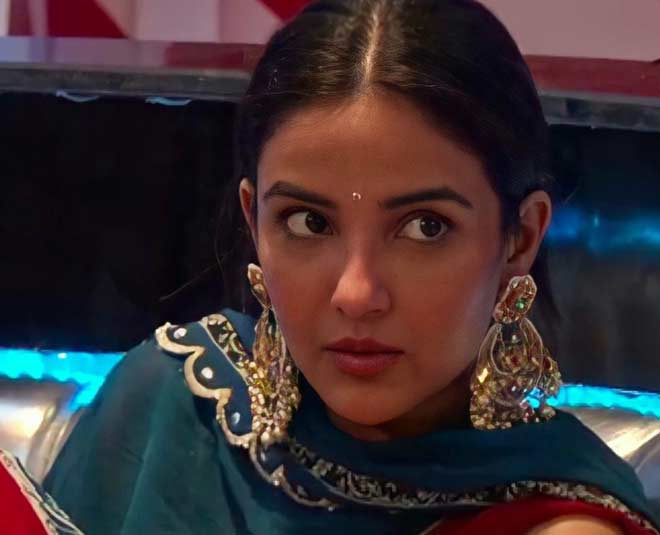 While Jasmin Bhasin was not inside the Bigg Boss house, things went well between Aly Goni and Rubina Dilaik. Recently, after Jasmin's entry, Rubina Dilaik was seen telling Aly that she isn't very comfortable with her behaviour and is not getting good vibes. She asked him to take care of things as she doesn't want to lose him. We wonder if things will change between Rubina and Aly after Jasmin's re-entry to the Bigg Boss house.
Do you think Jasmin Bhasin has been too negative ever since she has re-entered the Bigg Boss house again? What are your thoughts? Share with us! For more such stories around Bigg Boss, stay tuned!