We are nearly at the end of the year 2019. Let's be honest, this year gave us some fun and viral videos. There are some people who became an internet sensation overnight with their videos. While some of these videos left us inspired, others made us laugh like crazy. Let's quickly take you through the most viral sensations of the year.
Ranu Mondal
So, a video of a woman singing a Lata Mangeshkar's song Ek Pyaar Ka Nagma Hai at a railway station went viral over the net. This woman was identified as Ranu Mondal. Her video broke the internet and she was a star overnight. She was invited to a TV show where one of the judges on the show, Himesh Reshammiya offered her a song in his movie. Ranu Mondal recorded song for Himesh Reshammiya's movie Happy Hardy and Heer.
However, soon after she gained the celebrity status, Ranu Mondal started throwing her tantrums and a couple of her videos misbehaving with her fans are out on the net. Here are some memes that flooded the net.
I don't know who made this. But damnn creativity! 😂#RanuMondal pic.twitter.com/Q1m3oQUdSN

— Saumya Srivastava (@saumya1406) November 5, 2019
If someone touch #RanuMondal right now she be like pic.twitter.com/PJxfsJuTIm

— Rahul Dhangar (@RadgeMended) November 6, 2019
Vipin Sahu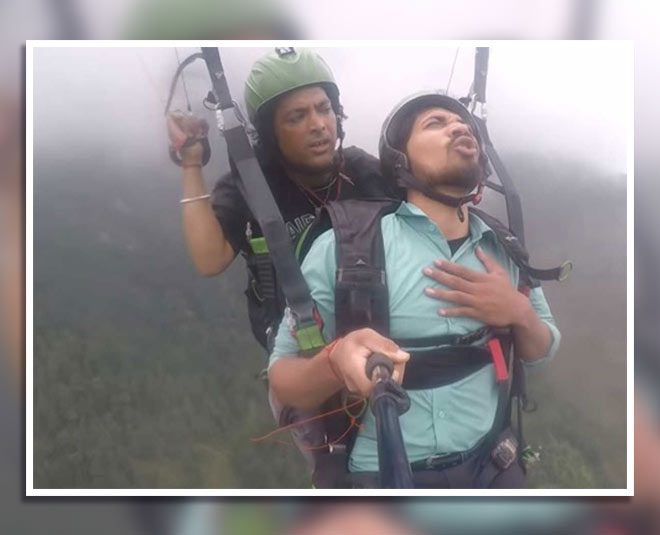 Vipin became a social media sensation when a video of him paragliding went online. While he was paragliding in Kullu, in the video, one can hear him offering 500 rupees to the instructor and telling him Bhai Land Kara De. He goes on to abusing himself for deciding to do paragliding.
Vipin shared that he didn't want that video to be out but his younger brother found it in his laptop and decided to post it on YouTube.
Don't Miss: Crazy Things That Went Viral In 2018
Hundreds of memes took over the net after the video went out. Have a look at some of them here:
*boards flight for the first time*

*little turbulence happen*

me to pilot: pic.twitter.com/BSJgww9NsZ

— capt. (@thephukdi) August 26, 2019
#myoriginalmeme #paragliding #Trending #MEMES pic.twitter.com/caangi451m

— Anmol Gupta (@im_anmolgupta05) August 27, 2019
Pathani Kid
We all love our little munchkin Taimur Ali Khan but this year, a pathani kid took away all our attention with his cuteness. A video of this pathani kid talking to one of his uncles went online and everyone fell for this cute kid instantly. Netizens started calling him pathan ka bachcha, peeche dekho kid. The boy is identified as Ahmed Shah and lives on the Pakistan border. We really fell for his cuteness, his voice and chubby cheeks. He also became the face of hilarious memes.
Don't Miss: Lata Mangeshkar "Be Original" Comment On Ranu Mondal Sparks Outrage On the Internet
Hindustani Bhau
Vikas Jayaram Pathak who is currently one of the contestants on the reality show Bigg Boss 13 became a sensation when a series of his videos went viral online. Also known as Hindustani Bhau, Vikas started making videos on Tik Tok and soon they were all over social media. He is a fan of Sanjay Dutt and usually dresses up like him. His abusive videos went viral on the net and who knew he would become a celebrity overnight.