Now we know you all are done with the Met Gala 2019 but wait, you may have missed a big update there. You saw Priyanka Chopra and Nick Jonas walking the pink carpet and literally taking all over it with their silver coordination. While Priyanka made a bold move with her look this year, Nick carried off a bejweled look. The power couple donned the most dramatic looks, following the Camp theme of the year.
Priyanka And Nick's Adopted Daughter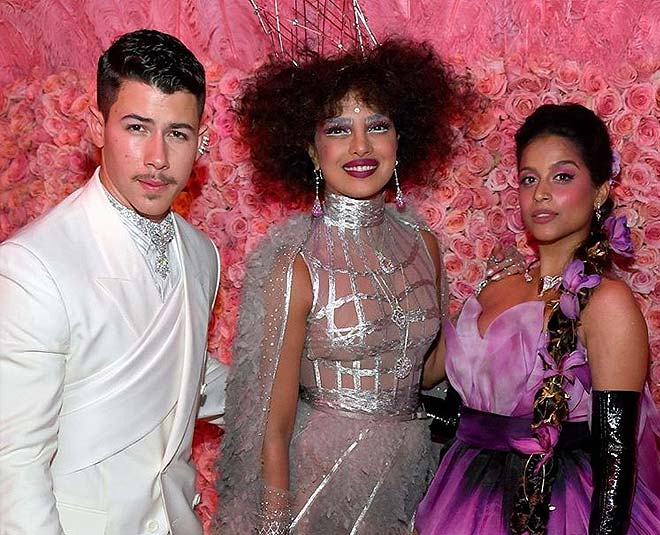 What you may have missed from the Met Gala is a picture of Priyanka and Nick with their adopted daughter! Well, this adopted daughter is none other than YouTuber Lilly Singh. We love Lilly Singh for her hilarious captions and this time we just couldn't control ourselves! She posted a picture with Priyanka Chopra and Nick Jonas from the Met Gala and we laughed hard reading the caption with it.
It said, Photographed here, Nick Jonas and Priyanka Chopra adopt Indian Canadian daughter and enjoy an evening of dress up together. Rumours say a "tea party" is to follow." Priyanka had a hilarious reply to her caption. She commented, "Welcome to the fam! We kinda haven't broken the news to @diariesofdiana yet so we'll have to delay the tea party a smidge! WeAreAllMadHere."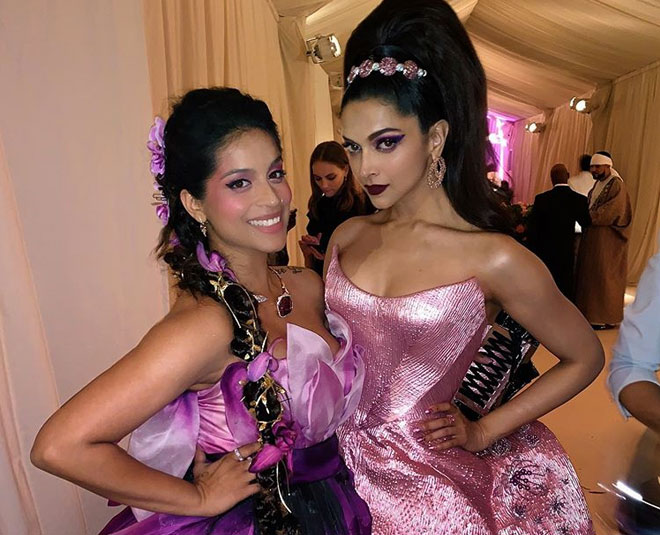 Lilly Singh also shared a picture with Deepika Padukone, who was all dressed in a barbie avatar for the event. She posted a picture with a caption, "Searched the entire Met Gala, knocked over 6 chairs with my dress, got stepped on by 16 people and got a cramp... to find my sister Deepika Padukone and give her a hug. Worth it."
Talking about Lilly's look at the Met Gala, she wore this Lily themed outfit to the event. She shared a picture of herself from the event on her Instagram handle and captioned it, "Since people always spell my name "Lily"... ••• I wanted a dress that represented me and who I am for my first #MetGala and @moschino came through! For the hair, I wanted to pay tribute to them good Indian genes so I almost doubled the length of my regular hair with a long braid, topped with fresh orchids. Don't Miss You Need Priyanka Chopra's Monotone Outfits In Your Closet This Season!
"..And you better believe your girl is wearing sneakers under that dress 🤫😉. It was so surreal to attend this incredible event and meet so many talented people, as well as spend time with some friends I rarely get to see. Thank you for having me @vogue @youtube. I hope I did the fashunnnn."
For all those who don't know, Lilly was also a part of Priyanka and Nick's wedding celebrations. She shared some pictures from the Haldi event from Priyanka and Nick's wedding. Both Nick and Priyanka share a special bond with Lilly Singh. They have featured in Lilly Singh's YouTube videos. Also, Lilly will be seen hosting a late night show called A Little Late With Lilly Singh soon this year.