Most of us know her as the wife of Asia's richest man, Mukesh Ambani but that's not her only identity. Nita Ambani, today, is the chairperson and founder of the Reliance Foundation, Dhirubhai Ambani International School, owner of the Indian Premier League Cricket Team, Mumbai Indians, and also a non-executive director of Reliance Industries. There are many feathers in her cap.
Professionally, many don't know that she has come a really long way. Do you know Nita Ambani used to teach at a school before her wedding?
Nita Ambani's Professional Life Before Marriage
Nita Ambani belonged to a Gujarati family. She did her graduation from Narsee Monjee College Of Commerce And Economics.
After completing her bachelor's degree, she became a school teacher. She also had a lot of interest in dancing and used to learn Bharatnatyam from a very early age. She later became a professional Bharatnatyam dancer.
It was during Nita Ambani's dance performance where she got noticed by Dhirubhai Ambani. After noticing her for the first time, Mukesh Ambani's parents decided to to ask Nita Ambani to be their daughter-in-law.
Nita Ambani's Only Condition To Get Married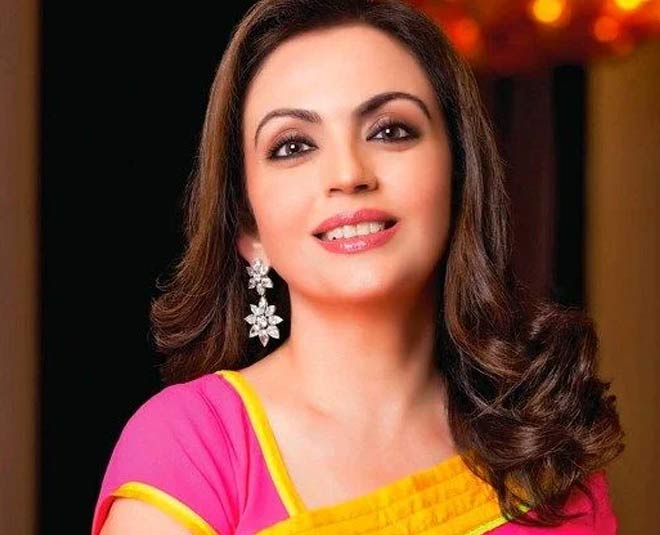 When Mukesh Ambani's parents, Dhirubhai Ambani and Kokilaben Ambani took the marriage proposal to Nita Dalal's home, she kept one condition. Her condition was that no one would stop her from working after marriage and the Ambani family agreed with this condition.
When Nita Ambani Started Teaching After Marriage
Nita Ambani in an interview with Simi Garewal shared that she started to teach a year after she got married to Mukesh Ambani. She shared that she taught in a school called 'St. Flower Nursery' where she got Rs. 800 per month as her salary.
Nita Ambani further shared how people used to laugh at her but she got satisfaction doing her work. Mukesh Ambani added that Nita Ambani used to give him the salary and it was used to pay for dinner at home.
Founder Of Reliance Foundation
Years later, Nita Ambani decided to join the family business and take the legacy forward along with her husband Mukesh Ambani. She founded Reliance Foundation, a charitable arm of the super successful company, Reliance Industries. The foundation aims to transform rural India.
Don't Miss: All You Need To Know About Nita Ambani, The Most Powerful Woman In Business
Founder Of Dhirubhai Ambani International School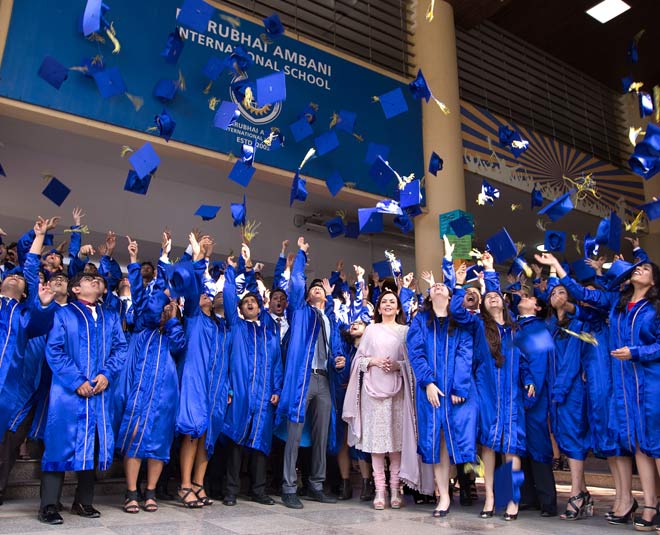 Nita Ambani's love for teaching never went away and she decided to start a school in the name of her father-in-law, Dhirubhai Ambani. Dhirubhai Ambani International School in Mumbai today is one of the most popular schools in the country. It has ranked the no.1 international school in India for 8 consecutive years.
Don't Miss: Nita Ambani's Dinner Menu Includes Simple And Filling Gujarati Dishes
Owner Of Mumbai Indians
Nita Ambani co-owns the Mumbai Indians cricket team, which is one of the most loved teams of the Indian Premier League. It has won many titles in the past.
Education And Sports For All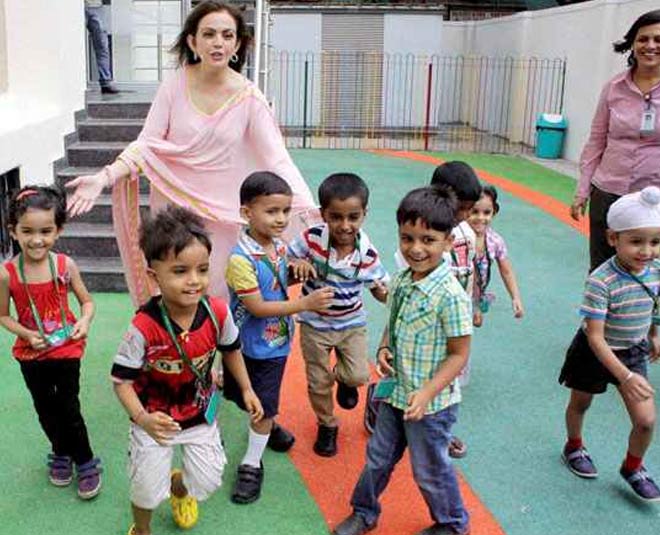 Nita Ambani has used the Mumbai Indian team's influence in the past to start an initiative called 'Education and sports for all' where they provide sports access to more than 1 lakh, underprivileged children, in Mumbai.
Nita Ambani has been always committed to work for people and make this world a better place. What do you like the most about the philanthropist? Share your thoughts with us! For more stories on Nita Ambani, stay tuned.