In India, women are unsafe and getting justice sees no light at the end of the tunnel in the current scenario either. Back in 2012, on December 16, there was a spine-chilling gangrape case that took place in Delhi but it took so long to get justice even when all proofs were in place. One would think that after such a case coming into the limelight may change things but sadly we have had many such cases afterward. The Indian capital was even coined "the rape city", "the rape capital" and what could be more shameful? While one culprit of Nirbhaya, was a "juvenile" but mature enough to do something so hideous, the others were hung till death on March 20, 2020. It took 7 years but why?! HerZindagi mustered the courage to speak to Nirbhaya's Mother Asha Negi and here is what she said.
7 Years Was A Long Time To Wait For Justice, Did You Not Lose Hope Even Once?
Fighting for her daughter, going from post to pillar for justice with a heavy heart that your country's system needed so much media pressure, protests to move things forward, must have not been easy. On keeping that courage and hope alive, Asha Negi said that it was definitely not easy and there were many obstacles.
She told HerZindagi that "there were many challenges but when you want something you have to have a steady, unwavering heart and will. This was a tough journey for us but we did not lose heart. We had promised ourselves that we will fight this until the end until our daughter gets justice. Many people supported us, we had the country's citizens putting pressure on the Indian system which finally lead to justice although it took so long".
To Fight A Case, It Can Be Financially Difficult, Did People Help?
To fight the case, we may have been given a lawyer but the government did not support us financially in this 7-year long fight. All the lawyers who were involved with us were very helpful on their own account and they encouraged us and supported us from not losing all hopes. When the case went to the supreme court, the lawyer did not even charge us.
Her Take On The Extending Date For Justice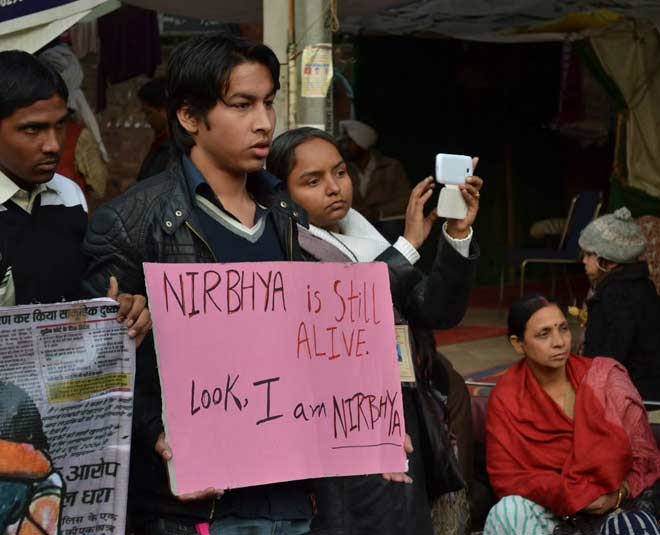 On the never-ending extension of dates for hanging the culprits and the politics played behind this all, Asha Negi was rather taken aback. She said: "Our daughter went through so much and the world knew that. But was amazed that it took so long for justice. There are still so many cases happening everywhere in India and they are gruesome, but the court system and how things are handled have not become better yet. No matter how much coverage the media does for any case, political parties do nothing and just waiver from the path they begin talking on initially."
Is The Encounter Of Hyderabad Rape Case Culprits Justified?
There was a huge debate when this case took place as it was promptly followed by an encounter by the police, killing them all. Many were angry that culprits should have been hung and also the fact that if they are killed in an encounter like this, then rapists will make sure that the victim is dead before they move on so that their own identification is saved. But some were happy with the encounter as they thought the rapists deserved it. Asha Devi too backed it but the reason she gave is justified in her own way.
Don't Miss: Give The Women You Love, The Gift Of Safety, Check Out This List Given By An Expert
"The law and justice in India take so long in doing anything that instead of waiting for so many years like I did even when everything was in place. I am glad that the culprits of the Hyderabad case were served with what they deserved," said Negi.
Speaking On What Encourages Culprits To Find Loopholes, Here Is What Negi Shared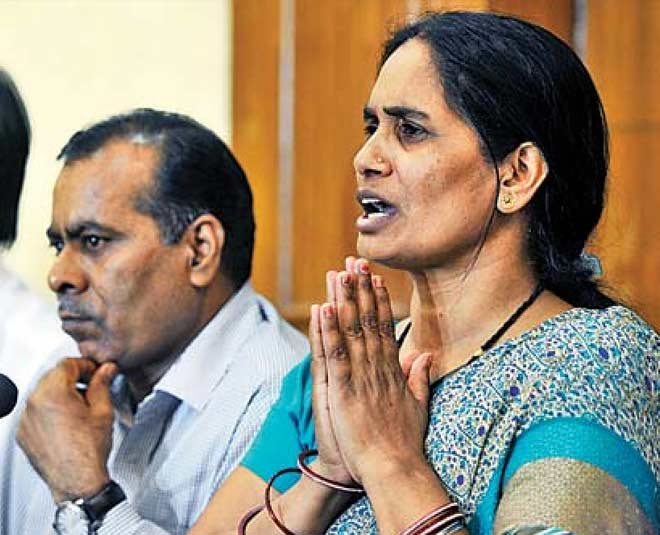 "When it takes so long to get justice and the culprits know that the case is losing heat, they start looking for loopholes and ways to get out. People will believe in the justice system of India if they start fast-tracking the cases instead of sitting on them and giving dates for so long. People have made a joke of our country's law and order and people are very unabashedly roaming the streets, committing crimes against women. They know they will get out! To create fear, the country has to tighten its ropes and do something about how they deal with heinous crimes in India."
Don't Miss: Women's Safety: Know Your Laws And Be Empowered
Was Delhi Police Helpful Amid The Fight?
Yes, Delhi Police was very helpful, and even when I just made a phone call they would help me out. However, if they keep up with this attitude and treatment for all cases then we would be living in a safer city, a safer country. It is important that the police have the trust of its citizens but that is possible only when they treat all cases the way they treated my daughter's.
It seems to be very far when we think of safety in India as the cases keep on increasing. Raping a woman has become like a "piece of cake" considering how the case is treated in our country. Women are judged for what they wear, how they walk, the time they are out of the house but so many "literate and educated" men on higher ranks do not say that it is the men who should be taught how to respect women while they are growing up. Will India ever become safe for us women? What do you think?
Stay tuned to HerZindagi for more on women and their safety.