Last year, Akash Ambani and Shloka Mehta Ambani were blessed with a baby boy on 10th December. Nita Ambani and Mukesh Ambani's grandson, Prithvi Akash Ambani is soon going to be one.
Last year, Ambani and Mehta families announced the name of their grandson with a special statement. The card read, "With the grace of Lord Krishna and the blessings of Dhirubhai Ambani, Kokilaben Ambani is delighted to announce the birth of our precious baby boy! Prithvi Akash Ambani. Delighted Parents Shloka and Akash. Overjoyed Grandparents Nita Dadi & Mukesh Dada, Mona Nani & Russell Nana. Over the Moon Great-Grandparents, Purnimaben & Ravindrabhai Dalal, Rajnikaben & Arunbhai Mehta, Meenaben & Bharatbhai Mehta. Sharing the Joy Isha-Anand, Anant, Nisha-Viraj, Diya-Ayush, Alaia, Amaira & Maaia. Lots of Love Ambani & Mehta families."
For Prithvi Akash Ambani's first birthday, the Ambani and Mehta families have big plans. The little munchkin's first birthday will be celebrated in Jamnagar. According to a report by Republic Media Network, 120 guests will be flying to Jamnagar for the birthday party by private jet.
Prithvi Akash Ambani's Birthday Guest List
As per the report by Republic Bharat Network, the guest list for the new born's birthday party includes names from the Bollywood world like Ranbir Kapoor, Alia Bhatt, Deepika Padukone, Ranveer Singh. Sports celebrities like Sachin Tendulkar, Zaheer Khan will also be a part of the celebrations.
Special Performance On Prithvi Ambani's Birthday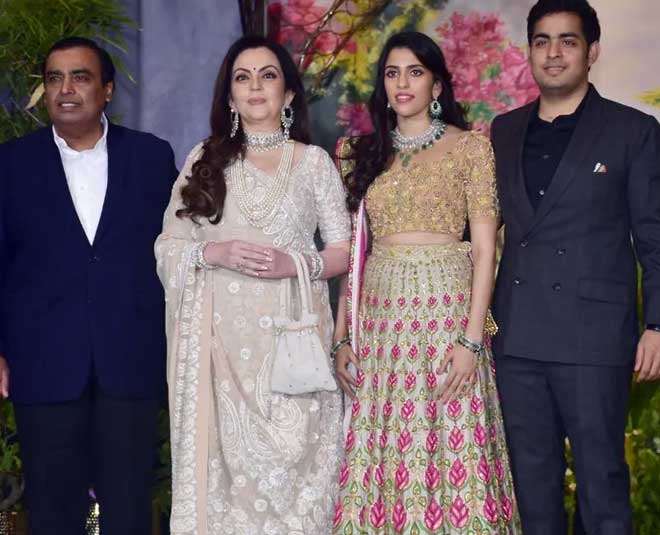 According to the same report, celebrated singer Arijit Singh will be giving a special performance on Prithvi Ambani's birthday.
Celebrations With Villagers
The Ambanis plan to celebrate Prithvi Ambani's birthday by feeding 50,000 villagers in the nearby villages. The family will be donating a lot of gifts to orphanges. Small celebrations will be held in 150 orphanges.
Gifts will be sent to sevaral orphanages in Jamnagar. Food will also be send to the villagers who stay near the Ambani farmhouse.
Don't Miss: This Is The Reason Why Nita Ambani's Home Antilia Always Has Freezing Cold Temperature
No Gifts Allowed, Guests To Be Tested Daily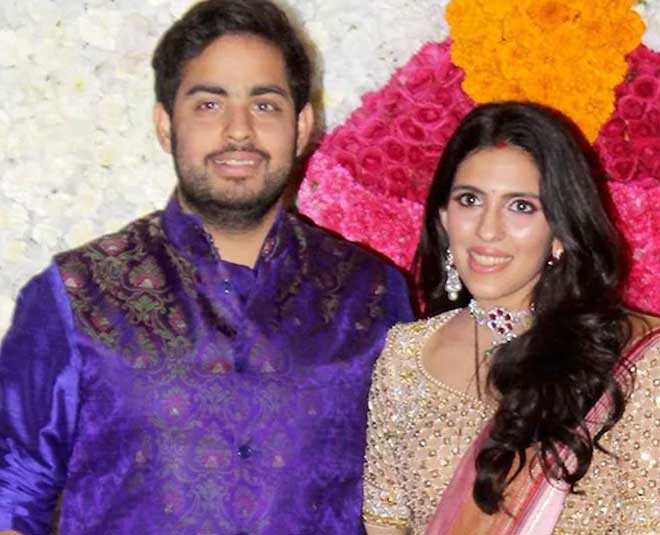 As per the birthday party card doing rounds on social media, the Ambanis have requested all their guests to be double vaccinated. Also, they have asked them to get tested daily and for the same they have a team dedicatedly coordinating with the guests. Those travelling from outside Mumbai have been requested to share their reports daily.
The guests have also been asked to quarantine for 0-5 days to be able to stay at the family guest house. Those who will not be able to quarantine will be given an alternate accommodation.
Don't Miss: Here's Why Akash Ambani And Shloka Mehta Are The Most Adorable Couple In Town, See Pics
Guests have been requested to exercise caution in the days leading to the celebrations, avoid large gatherings and take all the necessary safety measures to ensure that everyone has a stress free, safe and memorable time together.
Lastly, the gift card read, "No gifts please, instead we encourage you to make a donation to a cause of your choice."
100 Priests To Bless The Child, Bubble Party For Kids
The celebrations will begin with 100 priests blessing Prithvi Akash Ambani blessing him on his first birthday. Post the party, flights will be organised from Jamnagar to Mumbai for the following day.
There will be a quaratined bubble party for all the guests and a big area will be designed for the kids.
Mom Shloka Mehta Ambani has brought down toys for the birthday celebration from Netherlands. International chefs from Italy and Thailand will be arriving for the food preparation at the event.
Tell us what are your thoughts on Prithvi Akash Ambani's first birthday celebrations. We can't wait to bring you more details from Prithvi Akash Ambani's birthday celebration. Stay tuned!