Akash Ambani and Shloka Mehta recently became parents to a little baby boy. The arrival of the newborn has left all the members of the Ambani and Mehta clan excited. Childhood friends, Akash Ambani and Shloka Mehta exchanged vows last year in a grand wedding ceremony hosted in Mumbai. Their wedding was one of the most talked-about wedding in the country with celebrities from the world of Bollywood, politics, and business in attendance. It's been more than a year that they are married now. The two celebrated their first wedding anniversary in March earlier this year.
They had lavish wedding celebrations, they also hosted a pre-wedding party at St. Moritz in Switzerland which was attended by top Bollywood stars like Ranbir Kapoor and Karan Johar among others. We brought you all their pictures from their wedding celebrations but sometime back we also got our hands on their simple pre-wedding shoot. A fan page posted some adorable clicks of Shloka and Akash and captioned it, "More unseen prewedding shoot pictures of #AkaShloka 😍❤ (2) 📷- picture credits -(Chitralekha & Reliance Foundation live stream from their wedding celebration)."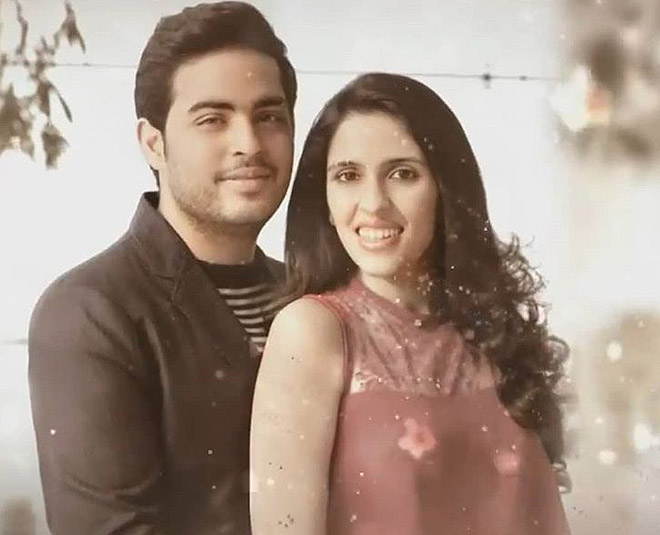 Looks like Akash and Shloka wanted to keep it really simple and casual for their pre-wedding shoot. These days we usually see couples going a little overboard when it comes to their outfits. But we absolutely loved Akash and Shloka's idea to keep it basic. Even their location, they didn't opt for going abroad or somewhere in India to get the shoot done. This one looks like an indoor shoot.
Don't Miss: Here's Why Akash Ambani And Shloka Mehta Are The Most Adorable Couple In Town, See Pics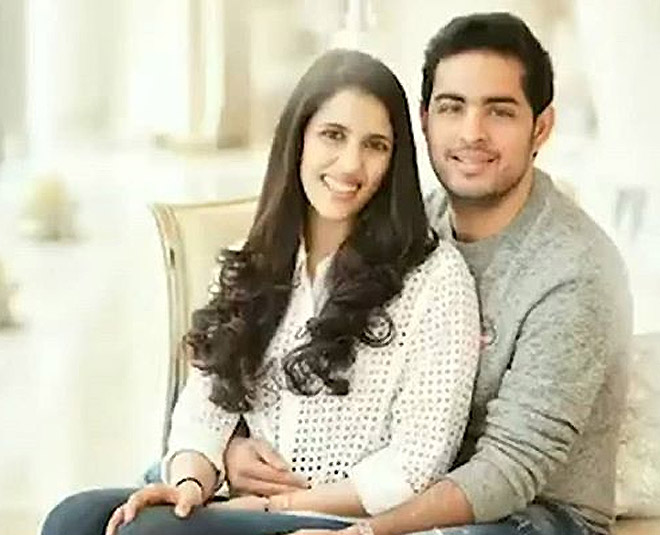 Akash and Shloka can be seen dressed so simple. Shloka Mehta can be seen wearing a white top and jeans. Akash can be seen dressed in a grey sweatshirt and denim. How cute do these two look!
Don't Miss: Mukesh Ambani Earns 7 Crore Every 1 Hour, Anant Ambani Worships Lord Balaji, Unknown Facts About The Ambanis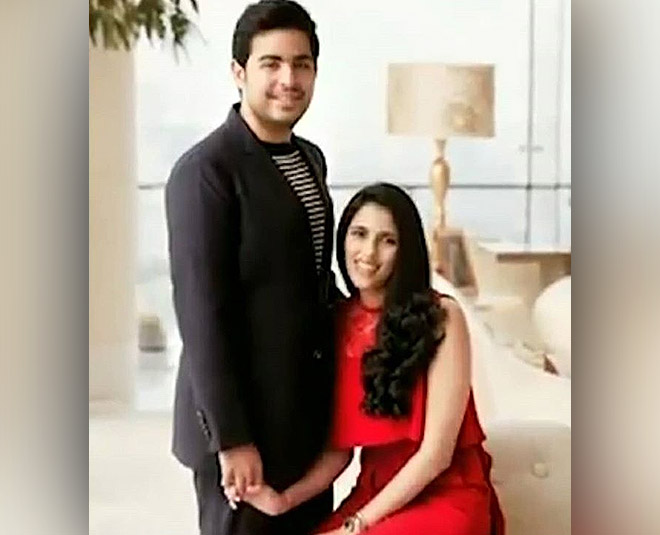 In another picture, Akash can be seen donning a casual suit and Shloka looks gorgeous in a red dress. Also, looks like this shoot has been done at either Akash or Shloka's house. After all, their houses are no less than some palace. What do you think?
Their first wedding anniversary is just around the corner and let's quickly take you through their love story. Akash and Shloka are childhood friends. They grew up together in the same school. Soon they went abroad to complete their studies. They stayed connected all that while. After dating for a few years, Akash proposed to Shloka in Goa. Akash proposed to Shloka in the presence of parents Mukesh Ambani, Nita Ambani and grandmother Kokilaben Ambani. Other close family members were also in attendance. Shloka Mehta's family was also present for the celebrations. The couple then got engaged in a star-studded event at Antilia.
Last year, for Shloka Mehta's birthday, the Ambani family prepared a special video. The video also hinted at Shloka Mehta's pregnancy back then. We are sure Mukesh Ambani must be the happiest person right now!
Our heartiest congratulations to the entire Ambani family! For more stories around the Ambani family, stay tuned!
Image credits: Shlokaakashambani_fp