With Shahid Kapoor busy with films and Mira Rajput Kapoor busy with the kids, the first five years of the couple's marriage was a whirlwind. But on one hand, when the lockdown has taken down the lives of the world across and brought everything to a standstill, one good thing that came about was that families got to spend time with each other. So was the case in every celeb's life this time as all of them spend most of their time travelling, shooting and endorsing with a packed schedule. The pandemic gave a lot of food for thought to people, making them realise the importance of many things they took for granted. This time was utilised by Shahid and Mira as well, as they packed their bags and shifted for some time to their farmhouse in Beas, Punjab, to lay low and away from the madness of Mumbai which saw a huge spike in coronavirus cases. Giving a sneak peek to her farm in Beas which is a "small town surrounded by farmland," here are a few pics we saw on Mira's Instagram.
When we talk about farms and Punjab, we imagine "khule khet", lush green and fresh vegetables and fruits, clean air and that is exactly what Mira experienced. She told Times of India in an interview that "it's like we are back to living life the old way, with clean air and the kids playing in the mud. It's just the way we played while growing up. I am a big foodie, and I am enjoying cooking with the fresh vegetables that we grow on the farm".
Image courtesy: Mira Rajput Instagram
This image is in fact from her farmhouse, shot on the huge balcony with lush green fencing. It is also the spot that serves as the backdrop in many other pictures as well which means this must be the favourite corner of the house.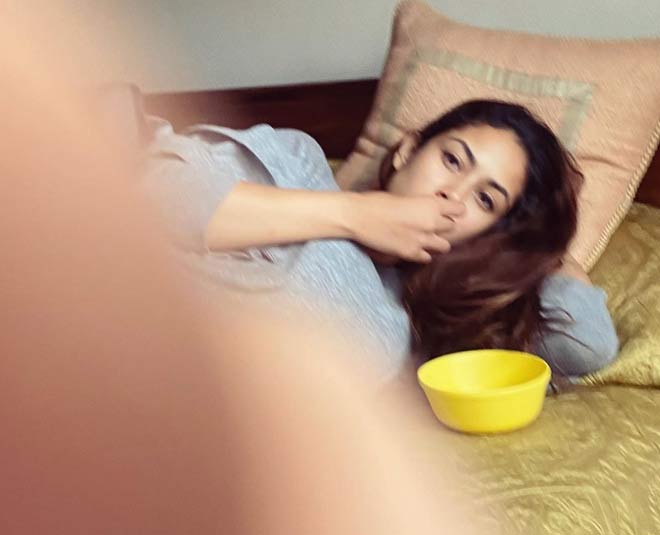 Image courtesy: Mira Rajput Instagram
These 5-6 months were dedicated to their kids and all the quality time they could make the most of. Speaking of Zain and Mish, Mira shared that "The day begins with Misha attending her online school, or we do some homeschooling. Later, we have a lot of free time to play. That's the time Shahid really enjoys as he gets to play with the kids. He plays football with them. He is training Misha to cycle and even Zain is trying to use the tricycle. We also play board games with the kids and watch a lot of movies. In the night, once the kids go to bed, Shahid and I get time for ourselves."
Don't Miss: HZ Exclusive: Mira Rajput Kapoor Reveals Her Fitness, Skincare Regime!
One huge trend the lockdown saw was that of everyone channeling their inner chef and trying their hand at cooking all sorts of goodies and utilising the time. Shahid was no exception.
Image courtesy: Food Network (This image is just for show purpose. We don't know what Shahid's pasta looked like).
"Shahid is a stickler for basic ghar ka khaana. Whenever we go out, it is because I am tired of home-cooked food. At the farmhouse, I can see that Shahid has taken an interest in cooking." What's on the menu? "The other day, I was craving to eat something spicy, so he cooked pasta for me. This is the first time I ate pasta with matar in it!" she laughed. "Who adds green peas in pasta? I must admit that I am better at cooking, so he should do what he is good at—acting." Well, it is a rare combination but why not? (In Shahid's defence.)
Don't Miss: Have Phali Ki Sabzi Like Mira Rajput For These Benefits!
We all know that Mira and Shahid like to keep life low key as compared to many other stars and their wedding for was just the beginning as proof. Most people like to keep their personal lives out of the camera lights.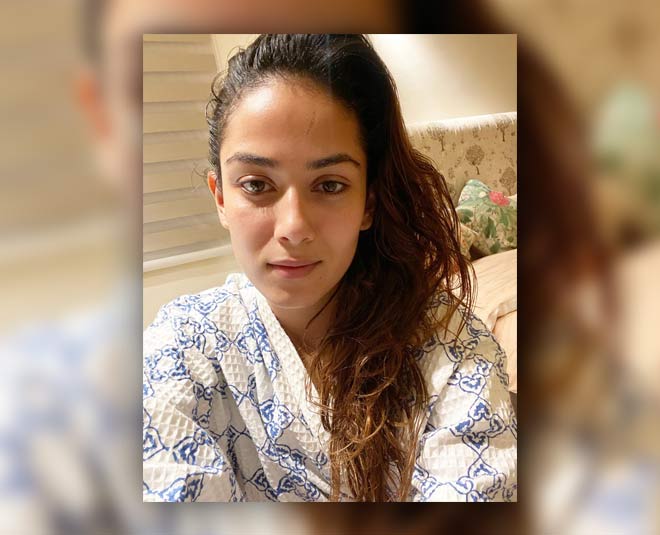 Image courtesy: Mira Rajput Instagram
"I think like any other family, ours, too, is a normal family. I don't consider our household to be a film family. It's just that my husband works in films. It is his profession, and not something that formulates our entire life," she shared.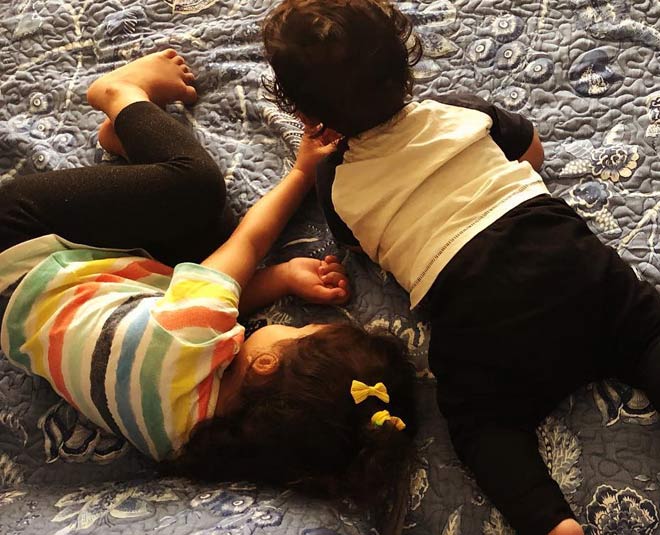 Image courtesy: Mira Rajput Instagram
In the latest sneak peek, we got to see the lovely preparations, gifts and decor that Mira Rajput Kapoor had taken care of for Misha & Zain's joint birthday party. The theme was Peppa Pig and the decor is just so lovely! It will make you miss your own childhood but ofcourse our times were way simpler and we 80's or early 90's kids did not have access to so many cool things.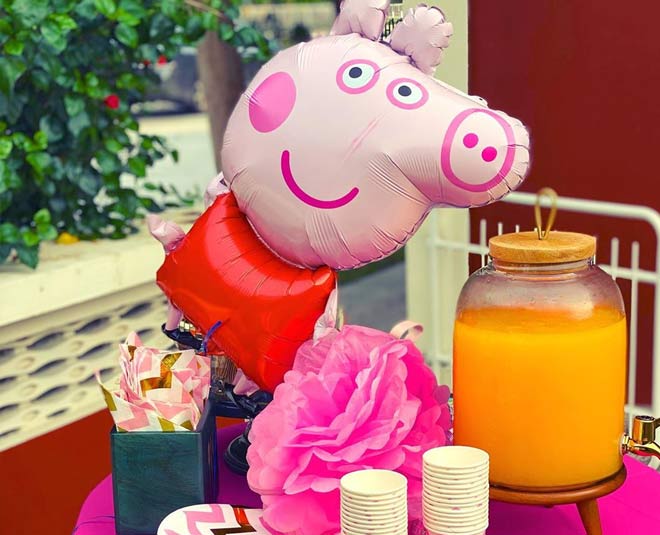 Image courtesy: Mira Rajput Instagram
In the post, Mira wrote"My kids' birthdays are ten days apart and I had this dreamy idea when my son was born, that I'd combine their parties for as long as Khoi bags are interesting, and save myself the stress and planning that goes into kiddie parties. Because really, the unnecessary bar has been set quite high by too many, and some of them can be as tedious as weddings.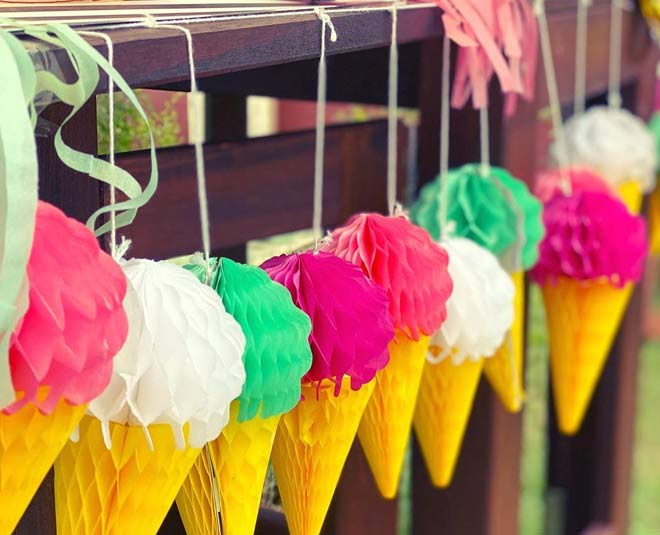 Image courtesy: Mira Rajput Instagram
And when better to economise on stress than during this time. Missy however had another plan in mind and complained to Papa that she wants a birthday of her own and doesn't want to share her special day... We caved and melted. For Misha, nothing tops Peppa. But instead of a full-blown Peppa Fest, we made it kind of a technicolour carnival with bits of the lovable piggy. The decorations were all made by us and the fam (the DIY ones you get online) while watching some Netflix, as well as some I saved from her first birthday. The backdrop was a hand-me-down from my niece's Peppa fiesta and cute printables brought the whole theme together from @studio_psd @printsolutionsdesign.
It was so much fun, with musical chairs, a treasure hunt of weird Peppa erasers hidden all over in the garden, tug of war (Us vs the kids: no guesses on who won), and the good old Khoi bag. The menu must-have on my list was wafers and fruity along with the good ol' party favourites that were pizza, noodles, Nutella sandwiches and jelly. It was all sorts of warm, fuzzy, and nostalgic! The kiddie birthday I always wanted to throw: intimate, full of memories and an after-party mess".
Last year, the couple had hosted a caterpillar-themed party.
Stay tuned to HerZindagi for more deets on celeb homes for inspiration and well, for treating your eyes.