Talk about celebrity kids and no one can beat Taimur Ali Khan. Little Tim is one of the most loved star kids. He is a social media star, probably bigger than his own parents, Saif and Kareena. This little munchkin is so cute and is papped everywhere he goes. He is mostly snapped with his nanny.
Just like Taimur, his nanny too has become the talk of the town. For those who don't know, Taimur's nanny name is Saviti and she is the one who is spotted with Taimur almost everywhere. She takes care of him at their home and even when the family heads out somewhere for vacations. A lot of reports earlier suggested that she earns a whopping INR 1.5 Lac per month.
According to a report, "Taimur's nanny draws a basic salary of Rs 1.5 lakh a month. It can go up to Rs 1.75 lakh depending on the extra hours she spends at his home. There is an over-time fee for every extra hour spent with the child. Plus, she has a car at her disposal to take the child in and around Bandra."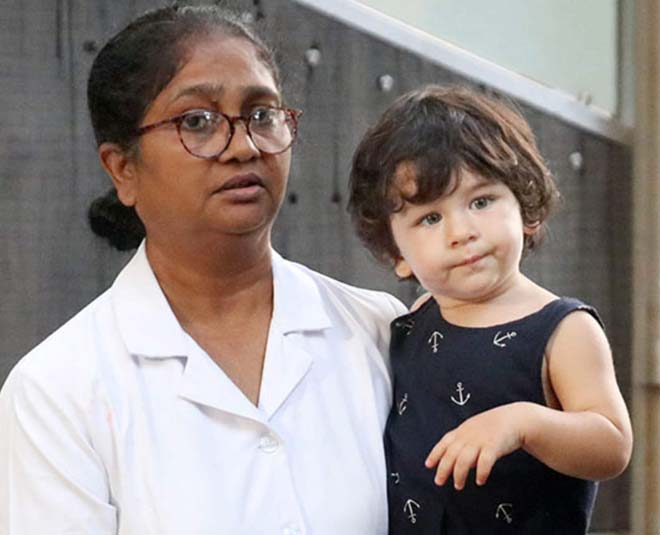 Some time back, Kareena Kapoor was trolled for being a careless mother. She said, "I have to address one thing… recently I got trolled on a photo where I was getting into a private jet… and the trolling was about how apparently, I'm a careless mother who's letting my kid be brought up by nannies."
Don't Miss: Hina Khan To Kapil Sharma, This Was The First Salary Of Your Favourite TV Stars
Kareena Kapoor gave a befitting reply to all these trollers. She said, "To you judgemental folks who know nothing about my life, please note that there's a finger I'm showing you in my mind right now."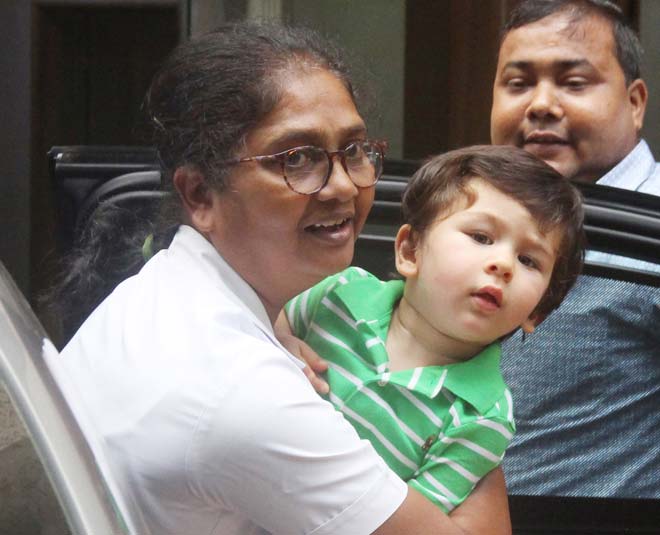 Recently, during an interview, Kareena Kapoor Khan was asked if Taimur Ali Khan's nanny charges INR 1.5 Lac per month. Kareena answered, "I don't talk shop."
Don't Miss: Guess How Much The Ambanis Pay Their Driver, Shah Rukh & Big B Pay Their Bodyguard?
Throwback to the time when Kareena Kapoor talked about Taimur's nanny's salary. When Kareena appeared on Arbaaz Khan's show, she was asked if Taimur's nanny earns more than some bureaucrats and she said, "Accha, really. How do they know? But that should be addressed by the ministry. There is no price for anything as long as your child is happy and safe. There is no price for that. The idea is that the child should be happy and in safe hands."
Taimur really gets a lot of attention from the media and when Kareena was asked about this long time back, she said, "I hate it, but what can we do but ignore it? We (Kareena and Saif) both believe that children are a product of their parents and their surroundings, and at home, we plan to keep it as normal as possible. That will be his foundation."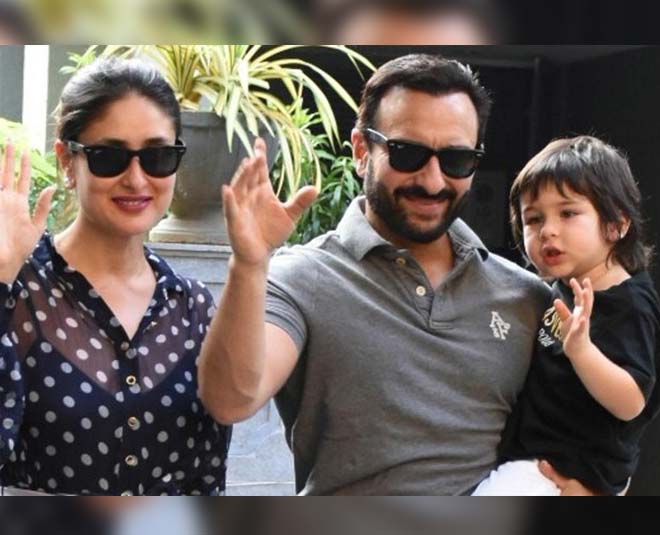 Saif Ali Khan also shared that he doesn't like it at all. Saif shared that Taimur is also not very exicted about all the attention. He said, "He's like, "No picture!" And he starts frowning. He doesn't like too much fuss. It's not something he is excited about, for sure."
Kareena Kapoor Khan and Saif Ali Khan recently announced the arrival of their second baby. Bebo and Saif are already parents to their little munchkin Taimur and we are so excited to hear the news of a new member joining their family. Coming back to Taimur and his nanny, we miss spotting these two together. Don't you? Share your thoughts with us!