It is a tragic end when anyone commits suicide be it a commoner or a celebrity. But when it comes to celebrities, it churns into a huge controversy. Yes, this year we had many such cases which took the country by storm as it was ofcourse the least expected news we would expect but there have been a few incidents in the past few years as well which revealed the ugly truth of the film industry for good or for bad. When actress Jiah Khan took her own life in 2013, her suicide note chilled many spines and it snowballed into an arrest and more. BBC has released the first episode of a 3 part documentary on her death's investigation and here is a low down of the entire ordeal.
Actress Jiah Khan was found dead at her flat in Juhu's suburb in 2013. However, it got messy when her suicide note accused Aditya Pancholi's son Sooraj Pancholi and Jiah's mother as well cried foul, commissioning a legal case review taking help from a British law firm which did declare that there were faults in the entire investigation procedure.
Here are a few excerpts from her suicide note: "I don't know how to say this to you but I might as well now as I have nothing to lose. I've already lost everything. If you're reading this I might have already left or about to leave. I am broken inside. You may not have known this but you affected me deeply to a point where I lost myself in loving you. Yet you tortured me every day.
"These days I see no light I wake up not wanting to wake up. There was a time I saw my life with you, a future with you. But you shattered my dreams. I feel dead inside. I've never given so much of myself to someone or cared so much. You returned my love with cheating and lies. It didn't matter how many gifts I gave you or how beautiful I looked for you.
"I was scared of getting pregnant but I gave myself completely the pain you have caused me everyday has destroyed every bit of me, destroyed my soul. I can't eat or sleep or think or function. I am running away from everything. The career is not even worth it anymore.
"When I first met you I was driven, ambitious and disciplined. Then I fell for you, a love I thought would bring out the best in me. I don't know why destiny brought us together. After all the pain, the rape, the abuse, the torture I have seen previously I didn't deserve this. I didn't see any love or commitment from you. I just became increasingly scared that you would hurt me mentally or physically. Your life was about partying and women. Mine was you and my work. If I stay here I will crave you and miss you. So I am kissing my 10-year career and dreams goodbye...
"I aborted our baby when it hurt me deeply. You destroyed my Christmas and my birthday dinner when I came back. When I tried my hardest to make your birthday special. You chose to be away from me on Valentine's Day. You promised me once we made it to one year we would get engaged..."
Don't Miss: Sushant Singh Rajput To Divya Bhatnagar, 10 Celebrities We Lost In 2020
Post the note, Jiah's mother had made sure that Sooraj Pancholi goes to jail but he was eventually let out on bail on a surety of Rs 50, 000. He was directed by the High Court to surrender his passport and appear before the Juhu police every second day. Jiah did not take Sooraj's name in her letter which was a major drawback, an advantage for him.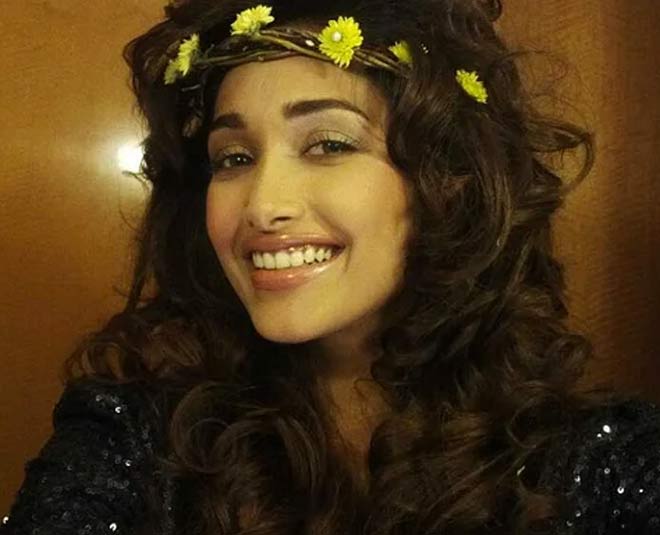 The actress began her career in 2007 with Ram Gopal Verma's film "Nishabd" starring Amitabh Bachchan. She also portrayed the character of an independent woman in Aamir Khan's "Ghajini" and after 2 years she came in Akshay Kumar starrer "Housefull" with Deepika Padukone and Lara Dutta in the female cast.
The BBC investigation documentary is available for viewing in UK only at the moment. The first released episode is 58 minutes long. A number of pieces of evidence were also revealed in the documentary as noted by The Telegraph, UK. The news portal noted that "the director of Death in Bollywood brings up other bits of evidence, such as Jiah's tracksuit, which she was wearing just hours before her death, that was never found. The bruises and ligature marks on her body and neck that raise suspicions, besides the letter in which she wrote about her troubled relationship with Sooraj Pancholi."
Don't Miss: Remembering Jiah Khan: 8 Lesser Known Facts About Late Actress
The Telegraph's review points out that, "...seeing photographs of Jiah's dead body felt voyeuristic. All the ingredients of a celebrity true-crime story were here, and viewing the show in those terms left me uneasy."
The actress died on June 3, 2013 and the reality of the truth is foggy to date. Some blame Pancholi and some do not. What is your take?
Stay tuned to HerZindagi for the latest updates on the entertainment industry.