Deepika Kumari, the ace player has bagged the top – rank among women archers as she has made history by winning three gold medals in World Cup Stage 3 in Paris on 27 June, 2021. She made a hat-trick by winning recurve women's team, recurve mixed team and women's individual recurve events. After her remarkable win at the three events, the official Twitter account of World Archery wrote, "This is going to take Deepika to the number one spot in the world rankings on Monday." Despite her wonderful performance at these events, she couldn't win at the Tokyo Olympics but she tried her best and we are all proud of her.
Women's Individual Recurve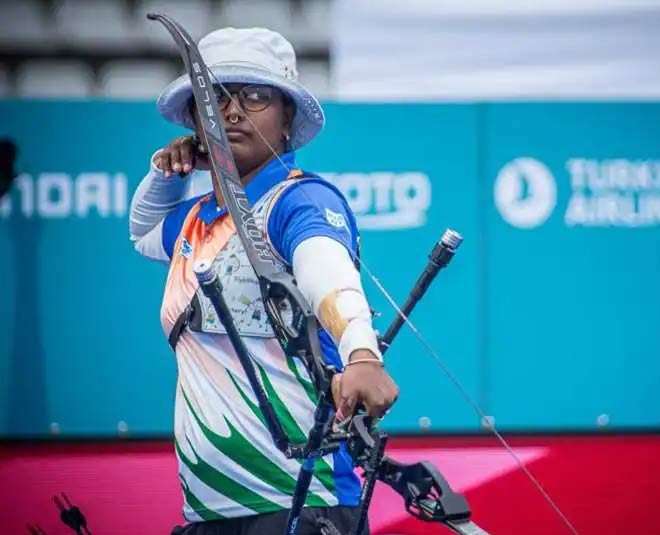 Deepika won against Russia's Elena Osipova with an amazing score of 6 – 0 in the final of the women's individual recurve event. With this win, she got her third gold medal. Deepika was quoted by Archery's official website as, "I'm happy, but at the same time I have to continue my performance like this." Adding to this, she also said, "I want to improve that because the upcoming tournament (Tokyo Olympics) is very, very important to us. I'm trying my best to continue learning whatever I can."
Recurve Mixed Team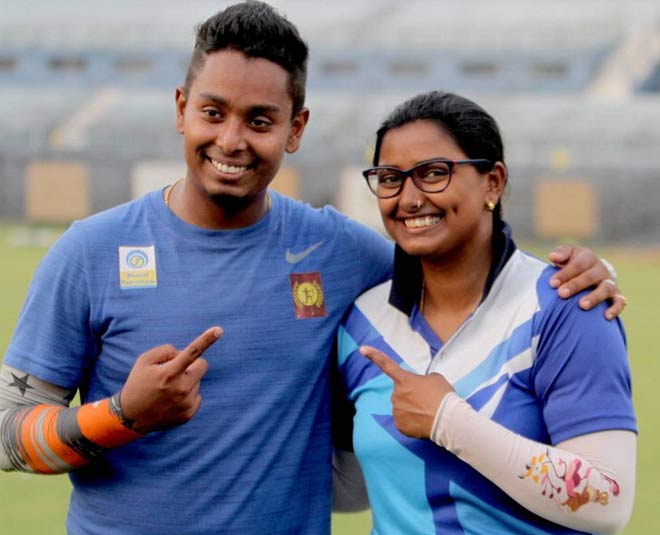 Before this, she played with husband Atanu Das in the mixed finals. The duo won against Netherland's Sjef van den Berg and Gabriella Schlosser by a score of 5 – 3. This win seemed impossible at the start as the score was 0 – 2 but the husband and wife duo managed to cope up and bring the medal home. The two married last year in June after a courtship of two years. As Das was also extremely delighted with the win, he was quoted by a leading daily saying that, "It feels amazing. First time we won the final together, it feels so happy." Adding to this, he also said that, "It feels we are made for each other. But in the ground we are not couple but like just other competitors, we motivate, support and back each other."
Don't Miss: When A Vegetable Vendor's Daughter Re-Wrote Her Family's History
Recurve Women's Team
Before this big win with her husband, Deepika won a medal in women's recurve team along with Ankita Bhakat and Komalika Bari. This was an easy win for the team against Mexico and gave them confidence after the disappointment of missing Olympic qualification last week.
Don't Miss: Know About India's First And Only Woman Commando Trainer Seema Rao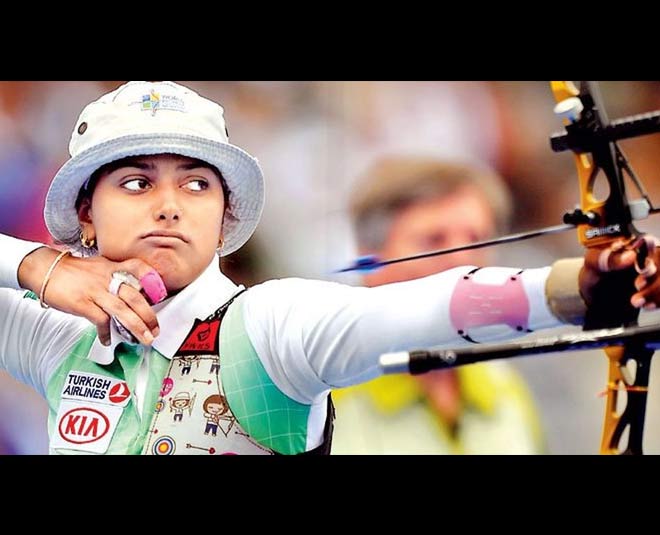 Deepika's performance was constant throughout the day in different events. This was a much needed win for India before the Tokyo Olympics. When asked about the upcoming Tokyo Olympics, Deepika said that, "It's very important. Our country, in archery... it doesn't have any Olympic medals. It's very important to win Olympic medals, so it's very important to me."
Tokyo Olympics
Deepika Kumari was the only woman representing India in Archery in the Tokyo Olympics. This makes it even more important for her and puts all the pressure on her shoulders. But with the exceptional performance shown by her in the World Cup, we are sure that our top – ranked player will surely win with her exceptional performance at the Olympics and make the country feel proud.
Although, she couldn't win a medal for India this year but we are still proud of the great player and wish her luck for all her future endeavors.
For more such stories, stay tuned to HerZindagi.