From flying planes to winning medals in Olympics, Indian women today are achieving greater heights in every field. One such inspiring woman is Seema Rao, who is India's first and only female commander training the Special Forces of India for over two decades without any monetary compensation.
Journey Of Seema Rao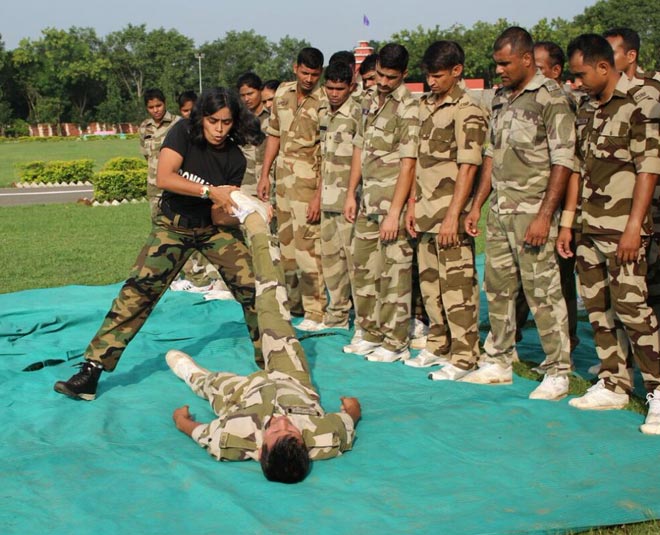 Facing an unfortunate incident of sexual harassment as a teenager made Seema Rao tough and she decided to learn self-defense by practicing a martial art. Today, Seema holds a black belt in Taekwondo and Krav Maga, and 8th degree black belt in military martial arts. She is also a world certified in Jeet Kune Do, which is a unique martial art form created by none other than Bruce Lee in the 1960s. Seema's list of achievement and talent does not end here, the woman along with giving commando training to armed forces in India and being the pioneer in close quarter battle (art of fighting in tight proximity), is also a combat shooting trainer, firefighter, scuba diver, and a Mrs. India World pageant finalist.
Seema Rao along with her husband Deepak Roa has discovered a new method of shooting known as The Rao System of Reflex Fire, which is specially designed for close-quarters combat. The duo also is the recipient of three Army Chief Citations for their contribution of training more than 15,000 soldiers, over two decades.
Don't miss: Flying High! 2 Women Army Officers Selected To Train As Helicopter Pilots
Strength and Courage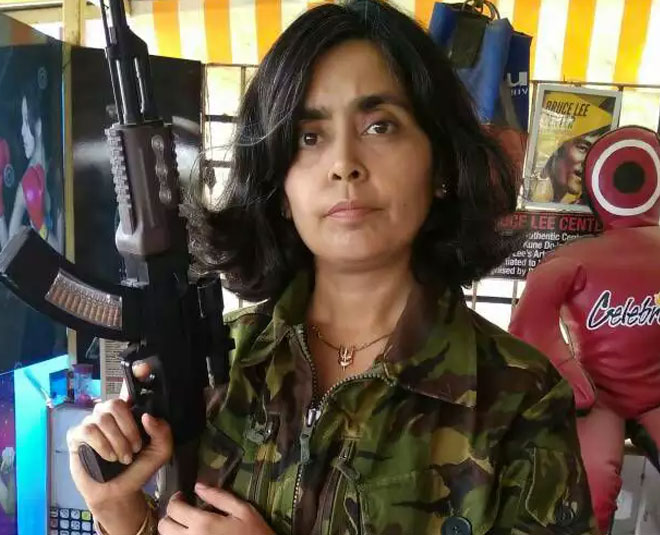 Being born to a freedom fighter Prof. Ramakant Sinari, Seema Rao always wanted to serve her country in some way. She finally got to fulfill her dream when she met her husband Major Deepak Rao, who had been training in the martial arts since the age of 12. Seema was introduced to martial arts by her husband and since then there was no looking back for her.
After their marriage, the duo continued to learn and practice martial arts along with pursuing their education in medicine. Once the couple became certified doctors, Seema Rao's husband got certified with prestigious CLET Law Enforcement certification, whereas she completed her MBA in crisis management. The couple's desire to serve their country kept crossing their mind and they finally decided to train various Indian armed forces without charging any compensation for their service.
Don't miss: Meet The first Muslim Woman From Bihar, Razia Sultana, To Become DSP
Challenges And Sacrifices
The journey for the couple has been full of hardships but decided to never give up. There were a lot of financial problems that the couple had to go through initially but they stood by their words and never charged anything in return. Seema also had to travel to combative locations, irrespective of the weather conditions and inhospitable terrain. She was well aware of her rigorous training and hectic schedule because of which Seema consciously made up her mind to not conceive and instead adopted a girl child.
Over the years, Seema has also suffered from life-threatening injuries such as a severe head injury which had led to temporary memory loss for several months. Seema could only recognize her husband and not anyone else. Her determination and courage to serve the nation are truly inspiring for us.
If you liked this article then please share your views on our facebook page. Stay tuned to herzindagi for more such stories.