Friendship day is around the corner, so, to all the beautiful ladies out there, Thank You! What for you ask? Who else is always there whenever there is a 'code red' sanitary napkin emergency? Whether you know the other girl or not, if you see someone with a stain on their skirt, you will offer your jacket to her, no matter how much of a cleanliness freak you are. Oh, how can we forget the bonding sessions in all those washrooms of clubs where all the women come together to console that one random girl who is sobbing!
All in all, we women take the statement, 'sisters before misters' way too seriously! Then what have we done differently that Bollywood, and basically every second person out there has undermined the concept of female friendships so much?
The Concept Of Fighting For Men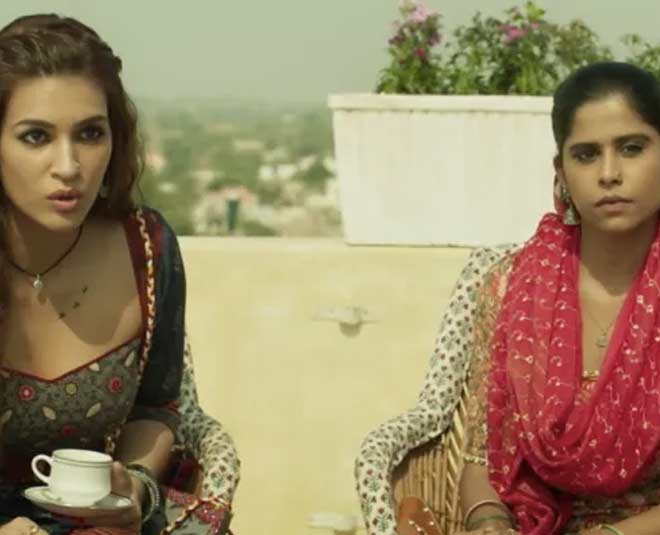 Image Credit: i0.wp
The one thing that we have seen innumerable times on movies and TV shows is how two best friends fall in love with the same man and begin to fight like cats and dogs among each other only to get the attention of that man.
Girls, let's clear it up for Bollywood, shall we? Falling in love with the same man, though complicated, is possible. It's not because we do not value each other's friendship, it is something that is completely out of our control. However, what is in our control is to act upon our feelings. Answer this question honestly ladies, has it never happened to you that you fell in love with a man who was already dating another woman? Or a man who your friend loved? Let us guess, you hid your feeling a little deeper in your heart and widened your smile a little more only to make sure no one finds out?
We know you have all done this atleast once in your life, and these gestures are what make you a special friend. You do not have to go announcing these things to the world, it kills the purpose. Probably why Bollywood thinks we can't make good friends is because we do not go around boasting our friendship, we feel it.
Women Being Jealous Of Each Other
Image Credit: pbs.twimg
Another perception that we are burdened with is that of jealousy. Oh, we women are so jealous of each other's lipstick shades and hair colours because obviously, we have nothing else to do! The people who think we women are jealous of each other and are on a constant mission of pulling each other down have never seen us women get ready for an occasion. All of us in one room, one putting lipstick for the other, the other straightening someone else's hair, and one girl making sure all the other girls are hydrated, we pamper each other like no man ever has!
All We Do Is Talk About Boys
Another stereotype that follows the stereotypes on female friendships is that all we do is sit in our cute little shorts and talk about boys while bursting into sessions of pillow fights. Yes, we do talk about boys. We are not going to deny that. We like discussing the mistakes that we have made in our life and 85% of that includes boys. However, you know what else we talk about? We talk about taking trips, we talk about meeting years from now when one of us will be in Paris and the other somewhere in Rome!
Don't Miss- Friendship Day Gift Ideas: 6 Ways To Make Your BFF Feel Special
Bollywood Friendships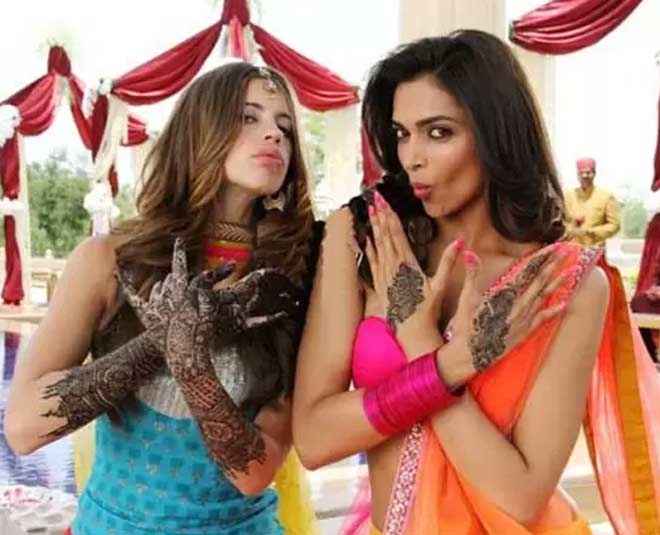 Image Credit: im.idiva
When we think of Bollywood and friendship, we think of Jai Veeru, we think of 3 Idiots, we think of circuit and Munna bhai, all of who are great examples of friendship. However, why do we not look at the bond shared by Aditi and Naina in Yeh Jawani Hai Deewani? Vijaylakshmi and Rani in Queen? We can go on and on with these examples but we'd rather tell you what the problem is(read more on Bollywood friendships). The problem is that everytime we watch movies with women lead, the audience tends to keep searching for her male interest. Female friendships are not embraced in the hunt for romance. A trade-off that makes absolutely no sense!
Don't Miss- Wish Your 'Bandhu' A Happy Friendship Day 2021 With These Whatsapp, Facebook Messages
We women celebrate each other, we push each other, we hype each other like we have majored in cheerleading. We are so busy nurturing our friendship that we do not have time to promote it. All the women out there, we acknowledge you, we respect your presence, and cherish your company!
If you liked this article, and wish to read more such articles, stay tuned to HerZindagi!