Every season, we witness a love story. Bigg Boss is one show that has made so many of our favourite celebrities find love. This season too, Eijaz Khan and Pavitra Punia found love in each other.
While they were inside the Bigg Boss house, Pavitra Punia and Eijaz Khan shared a love-hate relationship. When Pavitra Punia was evicted from the Bigg Boss house, it was then that Eijaz Khan realised his feelings for her.
When Eijaz Confessed Love For Pavitra Punia
It was when Sunny Leone entered the Bigg Boss house for a special episode and asked Eijaz Khan if he had feelings for Pavitra Punia. Eijaz Khan confessed that he might have started to fall in love with the co-contestant. Later, he was seen sending a lovely message to Pavitra Punia while facing the camera.
View this post on Instagram
When Pavitra Punia entered the Bigg Boss house during the family week later, she too confessed her feelings for him and kissed him through the glass.
Don't Miss: Times We Felt Eijaz Khan And Pavitra Punia Are In Love
Eijaz Khan And Pavitra Punia's Good News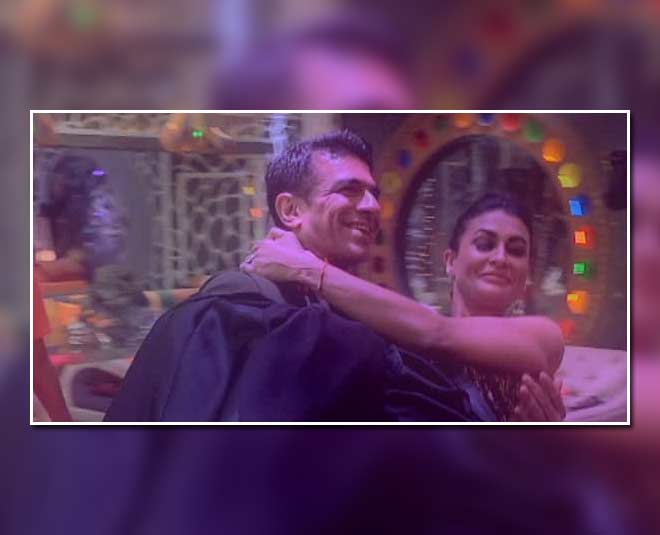 Both Eijaz Khan and Pavitra Punia confessed their love for each other on national television. In a recent interview, Pavitra Punia talked about giving good news very soon and Pavijaaz fans can't keep calm! She said, "It is a blessed moment for us. Earlier, we felt attachment and care and now we are in love. Love is when you know you are there for someone and when that person is there for you. We wish our future is on a good note. Hopefully, we will give good news soon... very soon. Love is a beautiful feeling. I love his aura, his personality and also his stubbornness."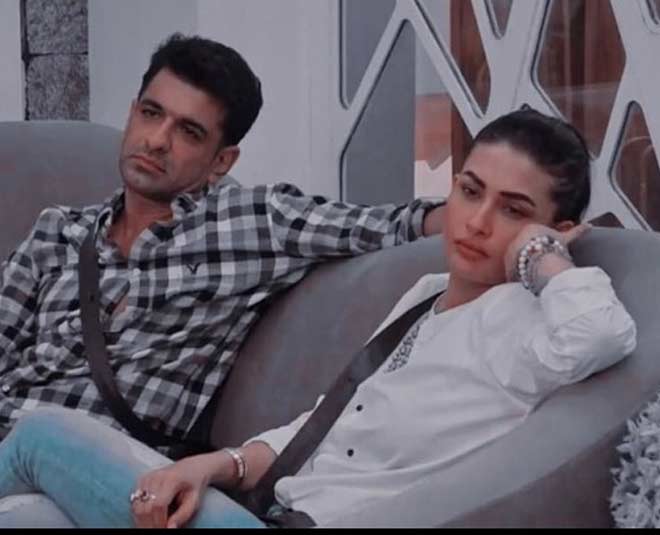 When Eijaz Khan was asked about this good news recently, he said, "I love her too much. Don't worry, good news is on the way." What is this good news all about? Well, looks like we will have to wait a little!
Don't Miss: Break Up With Paras Chhabra, Link Up With Sidharth Shukla, All You Need To Know About Pavitra Punia's Love Life
Eijaz Khan On Returning Back To Bigg Boss 14
Eijaz Khan who had emerged as one of the strongest contestants on Bigg Boss had to make an exit due to his prior work commitments. Devoleena Bhattacharjee is currently inside the Bigg Boss house as his proxy. Ever since he is out of the show, his fans have been waiting to see him back. Eijaz Khan is currently doing double shifts to complete his project. As per reports, he is trying to finish everything by the first week of February. During an interview recently, when he was asked if he is going to be back by the second month of February, he said, "Much much much before that. If everything works out, I am coming back in the first week of Feb itself."
Talking about leaving his love, Pavitra Punia to get back on Bigg Boss, he said, "I don't know what am I going to be doing without her. It's a horrible feeling. My heart is going to be torn apart. I don't even know what to tell her. Main selfish reason se andar ja raha hun, mujhe finale me ana hai. Meri queen ko main chhod ke ja raha hun. Uska kya hoga, mere dil par kya beetegi. She's very very supportive. She's smarter than me. She's more intelligent than me. Aur kya kahu uske liye."
Well, the two have confessed their love for each other out in public and we can't wait for them to take the next step forward. Eijaz Khan's brother Imran Khan in an interview recently shared that whatever decision the two take, their family will respect that.
A lot of Ex-Bigg Boss contestants felt that Eijaz Khan and Pavitra Punia's chemistry on the show was fake. However, Eijaz and Pavitra's confession has cleared it all. Don't you think? Share your thoughts with us! For more such stories related to Bigg Boss, stay tuned!