Ever since Eijaz Khan came out of the Bigg Boss house to meet his prior commitments, he has been making headlines. Eijaz Khan proposed to former Bigg Boss 14 contestant Pavitra Punia when she entered the house for a special episode.
The two who are lovingly called 'Pavijaaz' by their fans have been very public about their love for each other and recently announced their wedding plans too. Meanwhile, Paras Chhabra who has recently entered the Bigg Boss house to support Devoleena Bhattacharjee commented on his past relationship Pavitra and took a dig at her relationship with Eijaz Khan. We thought of taking you through the past love life of Pavitra Punia. Read on.
Link-Up Rumours With Sidharth Shukla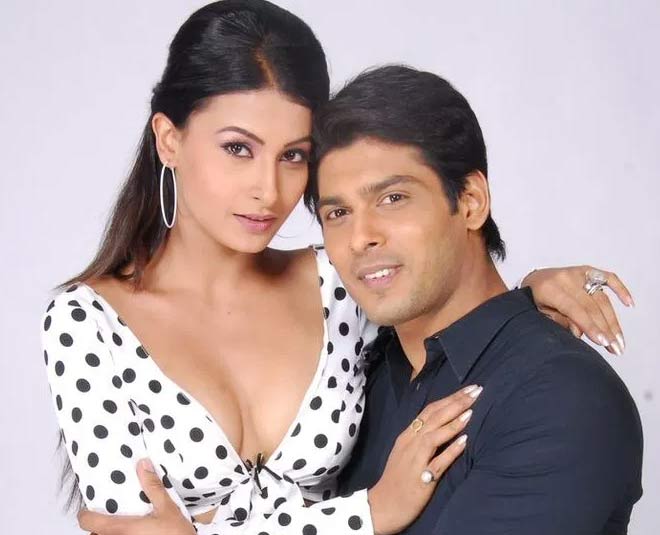 Pavitra Punia and Sidharth Shukla are inside the Bigg Boss house currently and many don't know that once there were strong rumours of the two dating each other. The two starred together on the show, Love U Zindagi. Their jodi got really popular because of their chemistry. They once got a photoshoot done for the show which went viral and rumours of their relationship sparked. However, Sidharth Shukla denied the rumours and said, "I'm very much single. I don't wish to get into any relationship right now. I just ended a relationship and so am not looking for love right now. There were a lot of rumours about my link-up with co-star Pavitra Punia (Love U Zindagi) but, frankly we are just friends — there's nothing happening between us."
Engagement With Sumit Maheshwari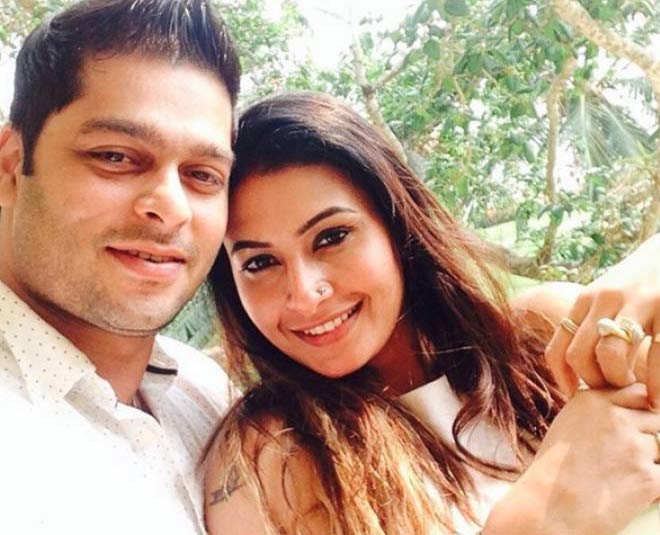 Pavitra Punia got engaged to a businessman Sumit Maheshwari back in the year 2015 and the two were all set to get married. In an interview, she also talked about the same and said, "Yes, I am engaged to Sumit. I had met him in Amby Valley through a common friend, where I had gone for Reiki. I absolutely loved the place and fell in love with him there." The couple had also got a tattoo of their names on their ring fingers. However, 2 years after their engagement, there were rumours that Pavitra has moved on and she is dating someone else. Recently, Sumit Maheshwari accused Pavitra Punia of cheating on him. He also shared that the two are married.
Don't Miss: Bigg Boss Live: Pavitra Punia Gets Selected By Toofani Seniors, Jaan Kumar Sanu Joins Team Rejected
Relationship With Paras Chhabra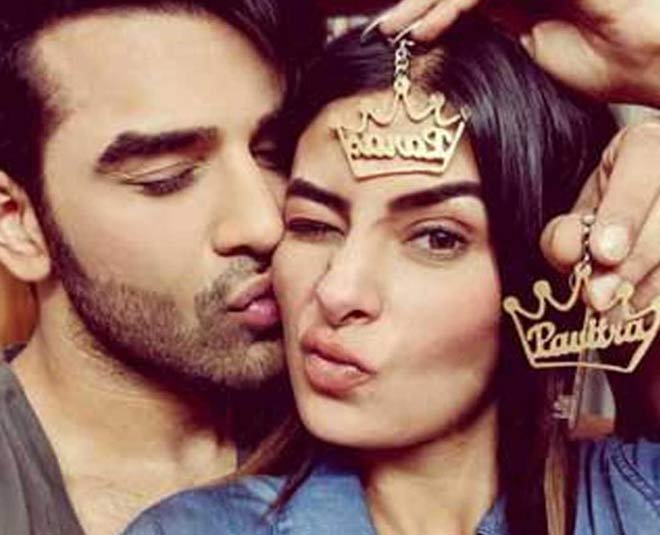 Pavitra Punia and Paras Chhabra met on the sets of Splitsvilla and fell for each other. The two dated for long and made their relationship public. However, things turned bitter soon. They had an ugly breakup and once Pavitra called dating Paras Chhabra a big mistake. Replying to the same, Paras Chhabra in an interview said, "Pavitra has rightly said that Paras was her mistake because a married woman can't be dating and fooling me. It was alarming to know this when her husband messaged me and said you both could be with each other as much as you want but only after my divorce with her. I confronted her and she agreed, then I got to know one after other shocking revelations about her. I don't want to open my mouth right now. I could be explosive right now, but time will tell and it will show during her stint in BB. If I open my mouth things can go against her and it won't be good. She hid about her marriage from me."
Don't Miss: Paras Chhabra Gets Akanksha's Tattoo Replaced, Here Is What Mahira Has To Say About The New One
Paras Chhabra further called her a scandalous ex and shared that she was passing comments only to make headlines. Last year, when Pavitra Punia was asked to comment on Paras Chhabra's performance on Bigg Boss, she said she doesn't wish to comment on people who are dependent on women.
Recently, while talking to Rakhi Sawant, Paras Chhabra talked about his past relationship with Pavitra Punia and also took a dig at Eijaz Khan. He revealed that Pavitra Punia was married when he was dating him and got to know about it from her husband. Talking about her relationship with Eijaz Khan, he said that may god bless him.
When She Found Love In Pratik Sehjpal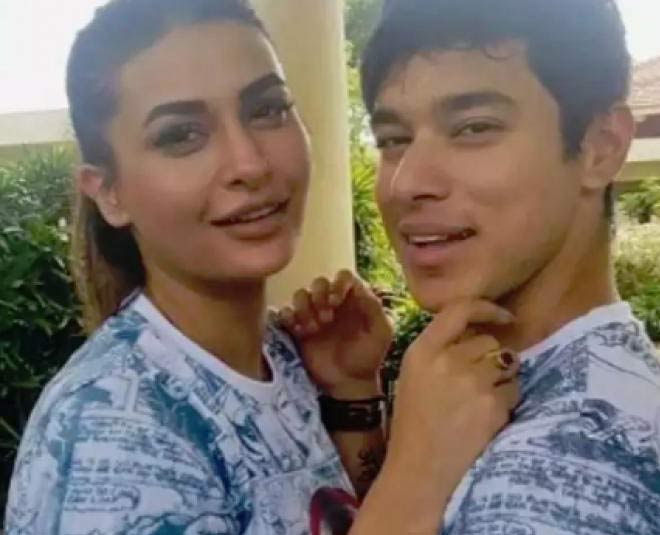 After her breakup with Paras Chhabra, Pavitra Punia found love in Ace of Space contestant, Pratik Sehjpal. The two met at the Box Cricket League for the first time and soon fell in love. On different occasions, the two expressed their love for each other on public platforms. Well, we wonder what happened next.
Falling In Love With Eijaz Khan
Pavitra Punia and Eijaz Khan confessed their feelings for each other on national television a few weeks back. Ever since Eijaz Khan is back from the Bigg Boss house, the two have been spending a lot of time together. Their social media PDA is being loved by all their fans who lovingly call them 'PaviJaz'. Recently, Eijaz Khan shared a picture with Pavitra Punia on his Instagam handle with the caption, "I❤️her. sheesha tha, dil nahi, toot gaya.......#merekofarknahipadta .happy love day .... to one and all. .❤️ #ek #pp #eijazkhan #pavijaz . #valentineday suxxx. but I loves my valentine. and zis is furst ballllentine wis her. so is super special. we even had a SMALL fight. .btw mera kaam 6th ko ho gaya tha.. ok na... stop with the hate baba... spread some #love . this world needs it."
View this post on Instagram
We are glad that Pavitra Punia has found love in Eijaz Khan and the two are planning to get married this year only. What are your thoughts? Share with us!