August has started and this month of festivals is here with celebrations one after the other. One such festival that is loved by all is Rakshabandhan that is falling on 22nd August this year. The past couple of months have been extremely hard and now it's time to celebrate to the fullest.
However, we shouldn't forget that even though the Covid restrictions have been lifted but we are still under the radar as Corana virus is not yet over and it is dangerous to go out in public places, especially crowded markets. This puts us ladies in a fix on how to buy a special Rakhi for our brothers.
Don't worry as this year you can make one yourself without stepping out of your homes because we are here to teach you how to make a beautiful rakhi with things you can find at home.
Wool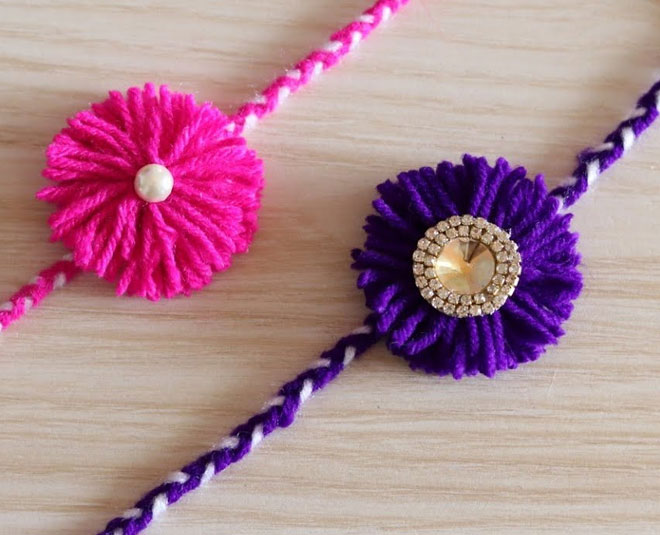 To make a rakhi with wool, firstly you obviously need some bright coloured wool which we can easily find at our homes.
Now, wrap some wool around your three fingers.
Take out your fingers and tie a small piece of wool in the centre.
Now, cut all the loops of the wool.
Flatten out the sides and also, trim the sides in order to make it even.
Now, find a small stone that must have fallen off from one of your clothing items or even a button would work.
Now, paste the stone or button in the middle.
Now, take three equal strands of wool, keeping in mind the size of your brother's hand.
Now, braid those strands or you can leave it just as it is. Make two knots on both ends.
Now, paste the wool on the braided strand.
Your rakhi is now ready.
Old Rakhi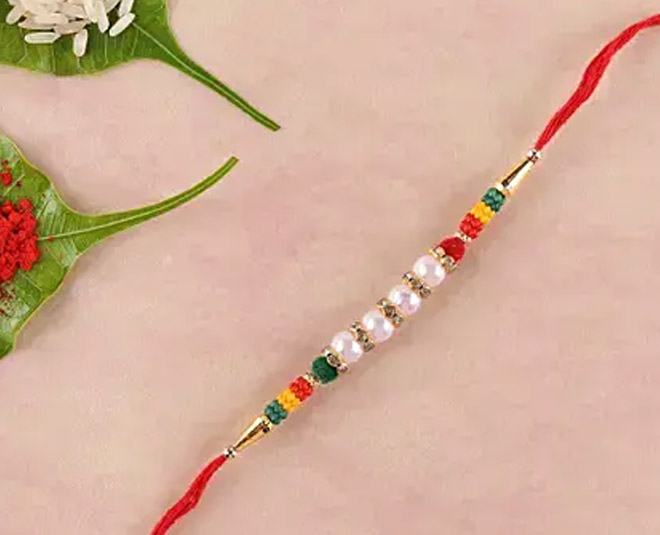 You must be having some old rakhis at your home.
Take out the beads and other decorative material from those rakhis (DIY rakhi under 10 minutes).
Now, take a strand of wool or Mauli thread which is long enough to be tied on your brother's hands.
Take different types of beads from the old rakhis.
Put them on thread or wool in any arrangement you like.
Don't Miss: Rakhi Special: Here Are Some Minimal Outfits Inspired By Bollywood Actresses
Put the knot on both ends, so that the beads don't fall off.
Voila! Your new rakhi is now ready in just a few minutes without having to go anywhere.
Old Invitation Cards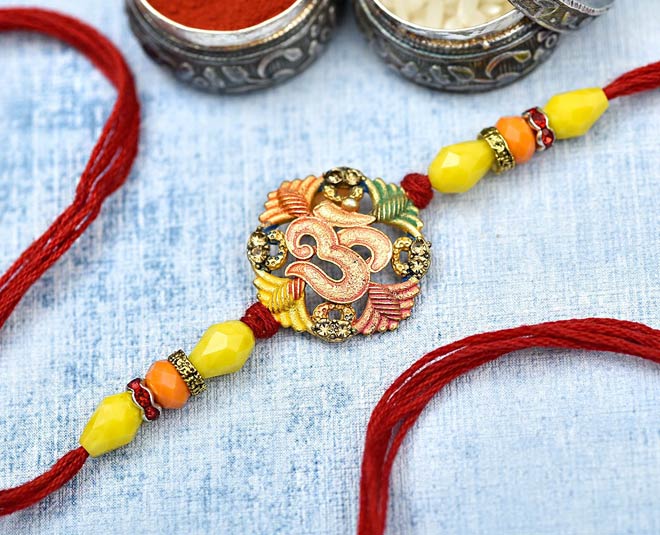 Start off by making a braid of the wool as mentioned in the first part.
Then, find some old wedding invitation cards in your home.
Wedding invitation cards usually have a small Ganesh idol, Swastika sign or Om sign on them.
Don't Miss: Raksha Bandhan 2021: Home Decor Ideas For You To Try
Take off one of the signs from the old invitation card and stick it in the centre of the braid.
You can make it more beautiful with some other decorative items present in your home.
Your rakhi is now ready.
Try these simple methods to make rakhi at home with just the things you can find in your own house. For more such stories, stay tuned to HerZindagi!