There has been a rapid rise in the number of COVID-19 cases across the country ever since the beginning of the new year. Earlier in the month of November last year, we was the emergence of the highly mutated new variant of Coronavirus, Omicron. Though the new variant was described mild initially, WHO released a warning against it, saying it has caused higher number deaths across the world as compared to other variants.
Reportedly, the number of COVID-19 cases are likely to peak around the middle of this month across India. To curb coronavirus cases in the country, state governments have issued set of new rules as COVID-19 safety guidelines.
Delhi
New guidelines after the review meeting over COVID-19 of the Delhi Disaster Management Authority are awaited amidst the rise of COVID cases. As of now, the following restrictions have been imposed -
Night curfew imposed from 10 pm to 5 am in the national capital.
Restaurants and bars to remain closed, only take away facility available.
Delhi Metro to function with half its capacity.
Shops in commercial areas to obey odd-even rules.
Schools and colleges to remain closed.
20 people allowed at wedding venues.
100 percent work from home for private offices in Delhi.
Delhi government to start online yoga classes for Covid patients in home isolation from Wednesday: Chief Minister Arvind Kejriwal

— Press Trust of India (@PTI_News) January 11, 2022
Amidst the rising number of COVID cases in Delhi, the government has decided to start yoga classes for coronavirus infected patients.
Mumbai
New restrictions have been imposed in Maharashtra in view of COVID-19 cases.
Spas, gyms and swimming pools will remain shut.
Malls will operate at 50 percent capacity.
Schools will remain closed till 15th February.
Hotels, restaurants, cinemas, auditorium will remain open till 10 pm at 50% capacity.
Night curfew will be imposed between 11 pm to 5 am.
Public gatherings of more than 5 people is prohibited.
Playgrounds and tourist spots will remain shut.
Salons and private offices will operate at 50% capacity.
Karnataka
There has also been a rise in the number of COVID-19 cases in Karnataka. Last week, about 107 new Omicron cases were confirmed in Karnataka.
Marriage events can not have more than 200 people in open places and 100 people in closed places.
Restaurants, hotels and eateries to only allow take aways and home deliveries on weekends.
Weekend curfew applicable for 2 weeks. starting 10 pm on Friday to 5 am on Monday.
Existing night curfew to extend for 2 more weeks.
Theatres, bars, malls to fuction with 50 percent capacity. Only fully vaccinated patrons to be allowed.
On weekends, shop selling food, milk, medicines, vegetables and other essentials will be allowed. Take away and home delivery will be allowed.
Uttar Pradesh
Uttar Pradesh government also issued new orders in regards to people working in private and government offices.
To prevent the spread of coronavirus, UP CM Yogi Adityanath directed officials to implement 50 percent attendance of employees except for essential services departments in government and private offices.
Don't Miss: Mohit And Addite Malik's Son Ekbir, Suyyash And Kishwer's Son Nirvair Test Positive For COVID-19
Kolkata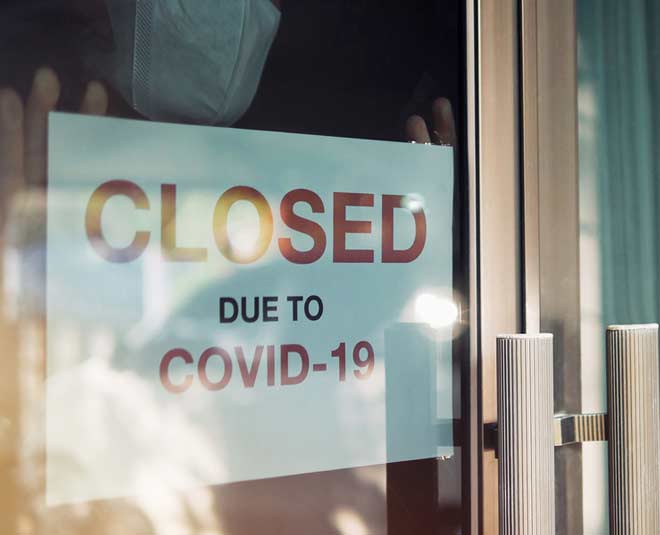 Kolkata reportedly has a test positivity rate of about 23 percent which is believes to be highest in the country. The West Bengal government issued fresh restrictions from Monday till 15th January.
Educational institues, tourist places, entertainment parks to remain closed.
50 percent attendance in offices and local trains.
Shopping malls, cinema halls, restaurants to operate with 50 percent capacity till 10 om.
Essential services to be permitted to operate between 10 pm and 5 am.
Gatherings in social, religious and cultural events to be limited to 50 people.
Meetings and conferences to be allowed with a maximum 200 people at a time or with a 50 percent seating capacity in the hall.
Metro services to operate with 50 percent seating capacity.
The exponential rise in the number of cases across the country has sparked fear. We are likely to witness a peak of this third wave in the coming month. To prevent yourself from getting infected, make sure you follow all the precautionary measures. For more updates, stay tuned!