Remember that iconic 90s ad that everytime between an ODI cricket match played on Doordarshan. Cadbury's commercial where a young girl eating a Cadbury Dairy Milk bar during a match zoom passes the security to celebrate the winning run of the batsman and dances on the field won many hearts back in the 90s.
The commercial still remains etched in our minds to date. The advertisement was conceived by ad agency Ogilvy. Back then, the brand's aim was to change the perception that chocolates were only meant for children.
This time, Cadbury and Ogilvy came back together again and recreated their iconic campaign but this time they had a different objective.
Cadbury's New Ad Is The Old One With A Gender Swap
In the new advertisement, a man can be seen obersving a women's cricket match while enjoying his Cadbury bar. The iconic jingle, 'Kuch Khaas Hai' plays in the background. It is presumably his girlfriend who scores a winning 6. The man jumps with joy and rushes into the field, breaking the security to hug her and offer her the chocolate bar. The advertisement ends with the hashtag #GoodLuckGirls.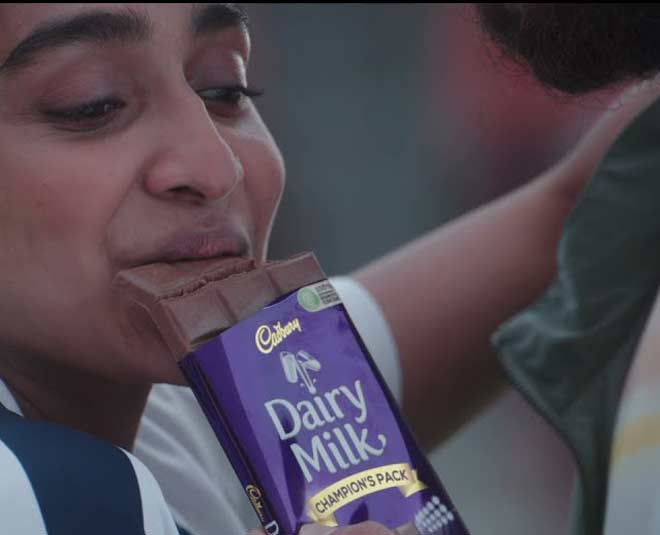 The brand shared the new advertisement video on their Instagram page and captioned it, "Join Cadbury Dairy Milk in celebrating and cheering for our girls who are making spectacular success stories and emerging as powerful role models for the youth."
Idea Of A Young Creative
This new advertisement is making headlines across the country and we can't thank Mondelez India and Ogilvy enough for collaborating again for another iconic ad like this one.
View this post on Instagram
Anil Viswanathan, senior director - marketing, Mondelez India, in an interview with Storyboard said, "It was a young creative in Ogilvy who came up with the idea and we instantly loved it. Clearly that ad was iconic, it created a trend and it was culture leading at that point in time and we feel that this representation also has the potential to be culture leading."
Don't Miss: Take A Look At These Ways To Promote Gender Neutrality
Netizens React To The Role Reversal Ad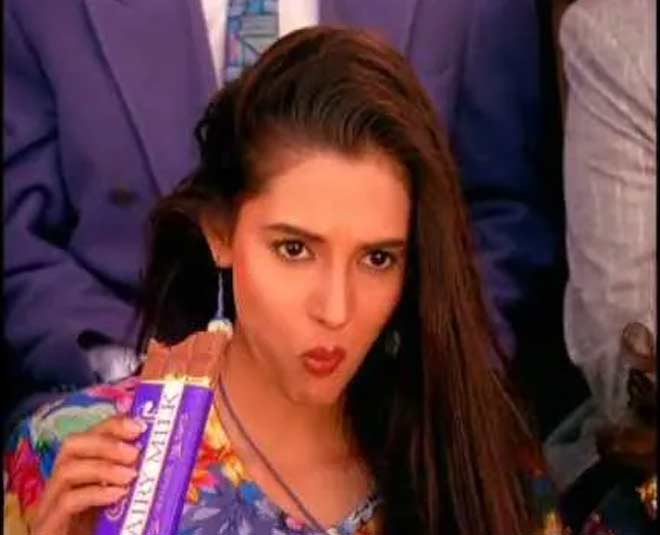 Ever since the new advertisement is up, netizens have been showering it with a lot of love. Many called it a simple twist which was long overdue. Others felt the role reversal ad perfectly showed how India has progressed as a country.
A user wrote, "Just got goose bumps!! Omg this hits all the right spots!!"
"Oh my God! What a beautiful twist this is! ❤️❤️ An iconic ad we grew up watching and now to see this remake, warms up my heart just so much! Well done #CadburyDairyMilk and @Ogilvy ! #GoodLuckGirls in every sector You're making us proud," a user tweeted.
"Mygoodness!!!! This made my heart smile sooooo wide!!!!!! ❤️," wrote another one."
Some also appreciated the man's dance in the video. A user wrote, "Next level nostalgia! That dude even got the dance right 💃."
Don't Miss: Why Is Everyone Objecting To Being Called A Feminist?
Cadbury's new ad tries to address the gender shackles while also holding on to the iconic 90s advertisement. Ads like these are proof of the fact that things have changed and will continue to change for good going ahead.
What are your thoughts on the remake of one of the country's most loved ads? Did you like the gender swap? Share your thoughts with us on our Facebook page. For more such stories, stay tuned!