It was King Khan's birthday yesterday and the world rejoiced and flooded wishes upon him. Shah Rukh Khan was not only wished by fans across the world, but his happiness was amplified when a birthday wish appeared on the Burj Khalifa along with glimpses of his picture, saying, "Happy Birthday SRK". And it was definitely a sight to behold, the entire building was lit up just for him. Just imagine, how special someone would feel to see such a gesture. And, so did the actor, Shah Rukh felt super delighted and went on to share the immense joy that he felt, through a post on social media.
But did you know this wasn't the first time when something like this happened? Burj Khalifa greets people for all big events like Diwali, New Year, etc.. But if you are still fascinated by the idea of getting your picture displayed on the Burj, keep reading to find out everything.
How Much It Costs To Advertise On Burj Khalifa
Well, you must surely be wondering how much it costs to display an ad on the Burj Khalifa - the world's tallest building ever constructed. We will tell you that, to display a three-minute message, once between the time slots of 8 PM - 10 PM, one has to pay over Rs. 50 lakhs on weekdays, and the price increases by Rs. 20 lakhs on the weekends. Further, for two plays of a three-minute message/clip, it costs over Rs. 1 crore and Rs. 2 crores for playing your clips five times a night between 7 PM till midnight. A Dubai- based company manages all these projects and affairs and is known as, Mullen Lowe MENA. The content to go live must be submitted to the company at least a month before as it has to be reviewed by EMAAR, the owners of Burj Khalifa, before putting it out on the big screen.
SRK Becomes The First Bollywood Celeb To Feature On The Burj Khalifa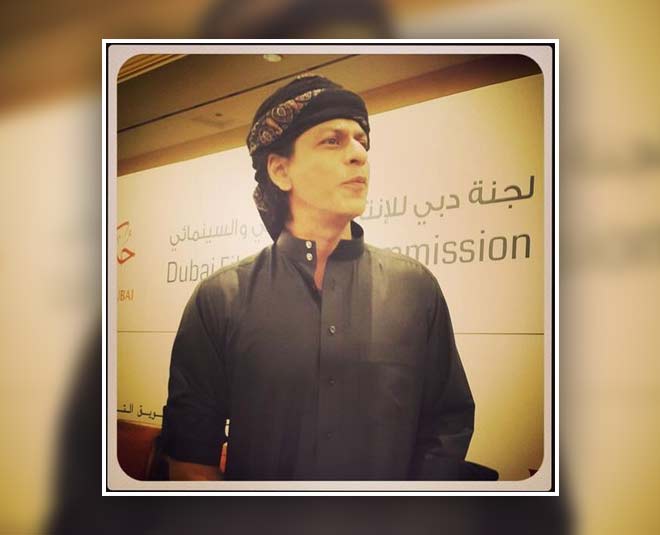 On His 55th Birthday, SRK was in Dubai with his family for IPL, to extend support to his team, KKR. And that is why he celebrated his birthday(SRK birthday celebrations) in Dubai itself this time. Provided the fact that SRK is a massive global icon, Burj Khalifa wished him a Happy Birthday. The building illuminated with a message saying "Happy birthday to the king of Bollywood Shah Rukh Khan" and the song Dhoom Tana, from Om Shanti Om was also heard playing in the background. And seeing this, our beloved King Khan penned a message on social media and posted it along with a video of him.
View this post on Instagram
Here's what he wrote: "Happy birthday to the king of Bollywood Shah Rukh KhanTo my brother, the awesomely cool Mr. Mohamed Alabbar and Burj Khalifa ...Emaar Dubai. Thanks for making me shine so bright. Your love and kindness is unsurpassable. Wow! This is really the tallest I have ever been. Love you Dubai. It''s my birthday and I''m the guest,"
Don't miss: Birthday Special: These Throwback Pictures Of Shah Rukh Khan, Gauri And Kids Are All About Love!
Also, Take A Look At SRK's Lavish Dubai Home
SRK's mighty personality has left no heart untouched. His massive fan base around the globe is a testimony to that. Not only is the actor a perfectionist at all verticals, but also owns enormous wealth. In addition to that, he is also the proud brand ambassador of Dubai and owns a luxurious home there. The regal mansion is set in on the Dubai beach and is worth Rs. 18 Crores. The house has been named Jannat and does complete justice to that name. While the exteriors of the house are open for visitors, the interiors are highly secure and entry is restricted. The house was a formal present to Shah Rukh, given by Nakheel, a property dealer based out in Dubai. The house extends across a 14,000 sq. ft plot and spread over 8500 sq. ft. It has six bedrooms, two remote-controlled garages, and top class amenities like a private pool and beach.
Don't miss: Birthday Special: Things About Shah Rukh Khan That You Wouldn't Have Heard
So, now that you know how to advertise in the Burj Khalifa, go write this down on your bucket list and stay tuned to Her Zindagi for more articles like this.