Superstar Birthday boy Shah Rukh Khan and wife and high-end interior designer Gauri Khan's house in Mumbai called Mannat is a place most know about. It has become a landmark and a place all travel and tourism agencies show to those visiting Mumbai. It is magnificent and an aspiration for many to have a similar house but their beach house in Dubai is what we are talking about here. Known as Jannat, from the few pics we were able to gather, it looks magnificent. Take a look inside.
Spread across 14,000 sq. ft plot and spread over 8500 sq. ft, the house in white is something you may not be able to see from the inside because of heavy security but it is open to visitors as per a leading magazine, from outside. SRK we all know lives his life king size and why not, after all he is the Badshah of Bollywood! Here is a sneak peek to their house that you just cannot miss.
Gifted to the Badshah of Bollywood by Nakheel, a Dubai based property developer as a formal present in September 2007, after obtaining approval from the Reserve Bank of India (RBI), SRK's beach house is set on a 14,000 sq. ft plot and spread over 8500 sq. ft. As per the magazine GQ India, the interiors of the villa is restricted and highly secured, while the exteriors are open for the visitors.
According to the same portal, Jannat's cost is around Rs 18 crores. The villa has two remote-controlled garages, six bedrooms, luxurious amenities like a private pool and beach where the family can also indulge in deep-sea fishing and water sports.
You can see the Dubai skyline from the mansion.
In a 2015 interview with the Gulf News, Gauri Khan had revealed that it's the laid-back vibe of their mansion that makes it so appealing. "The year-end is a time for togetherness, family and celebrations. The UAE is one of our favourite getaways as a family. It's an easy flight and Dubai has so much for everyone to do, it's lovely for a reunion. Also, we have many friends here and so it's lovely to catch up," she said.
When asked, "How involved were you in choosing a villa at the Palm Jumeirah in Dubai and what are the factors that you kept in mind before choosing it?" Gauri Khan said: "We all love Dubai, and visit often, so it makes sense to have a home here. I love the exclusivity of the villas, the beautiful view of the Dubai skyline, and the facilities — from the beaches to its clubs and resorts. It's a unique place to buy a home."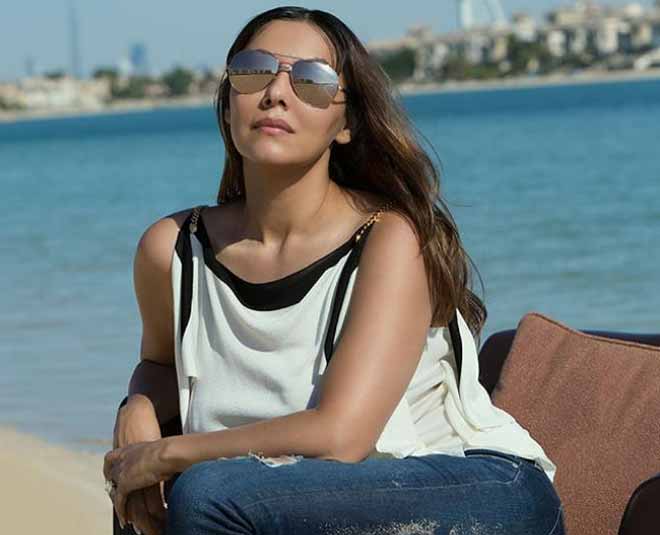 Speaking on transforming the house, Gauri, who has designed many celeb homes stated: "Our home in Dubai is a beach house, so it's more casual and not formal in its tone. It's a holiday home. We are mostly in the pool or on the beach or in the sun. It's an outdoor place for the family. So, there are mud bikes, a boat, football posts, and the pool is heated. Mannat is home."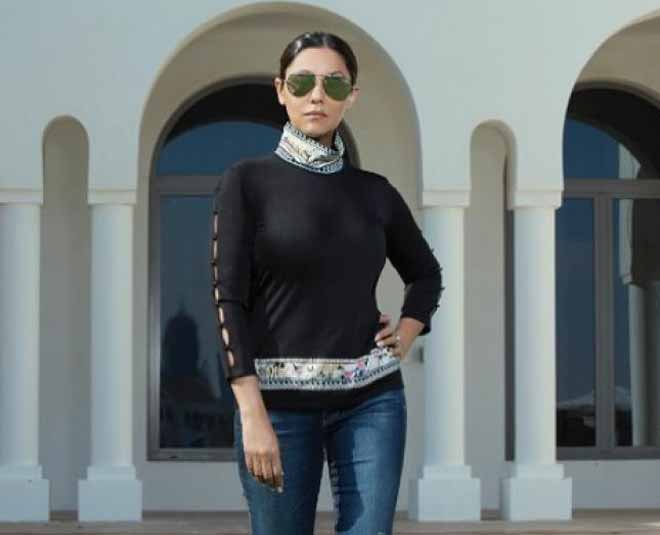 Speaking on SRK's favourite corner in their Dubai home, Gauri Khan said: "There are many. But we both love the couch in this one corner in the living room that overlooks the garden and the sea. It's a lovely place to relax with a cup of tea."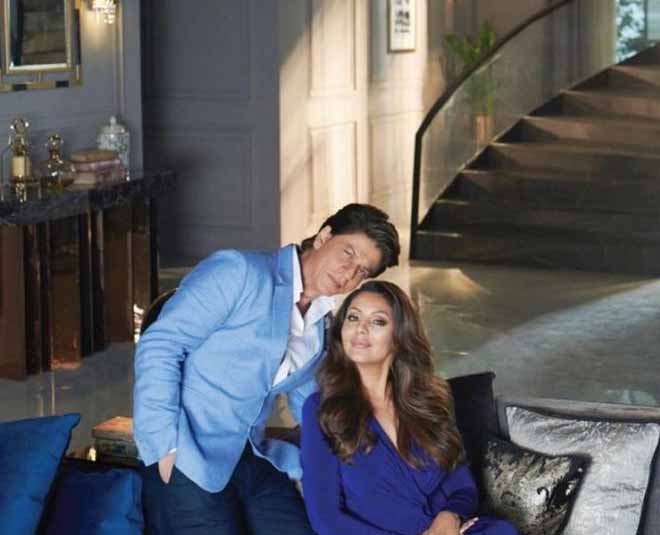 The house has been styled with pieces of furniture from her travels, arranged here and there. "We have retained the villa's original floor, ceiling and wall covers. I have, over time, styled the villa with pieces of furniture from my travels and those created at my design studio," she said.
Don't miss: Design Your Home Like These 5 Celeb Houses Designed By Gauri Khan
Talking about the children's rooms, Gauri shared that Aryan's room has a "massive TV" as the youngest kid in the Khan family loves video games.
"The room details such as flooring, and wall covers were pre-designed in the villa. We've personalised it for the children based on interest. So, Aryan's room has a massive TV, and that is the focus of attention because he loves his video games and spends most of his time there. AbRam is little and spends most of his day on the beach, while Suhana loves being by the pool," she said.
Every house has rules even if it is a holiday home. Does Jannat too have strict no-no rules?
"My design preference tends towards warmth, comfort and minimalism. This is a place where the family converges for holidays, kids are back from boarding schools and so on, so the focus is ease," added Gauri.
Stay tuned to HerZindagi for more on celeb homes.