Rakhi Sawant entered the Bigg Boss house this season as a wildcard contestant with her husband, Ritesh Singh, and other wildcards, Rashami Desai, Devoleena Bhattacharjee, and Abhijeet Bichukale. With Rakhi Sawant's husband being eliminated from the house, Rakhi Sawant has had a lot of time to think over her relationship with Ritesh Singh.
Abhijeet VS Shamita
With Abhijeet Bichukale being accused of playing like a weakling in the game, he went on accusing Shamita Shetty of the same. With a massive argument that went on in the house, Shamita Shetty had been declared with her area of the gym.
Abhijeet Bichukale went on going about Shamita Shetty's injury which surely wasn't a topic of conversation or argument to us.
Abhijeet Bichukale and Nishant Bhat were seen having a conversation during a task about a strategy that eventually didn't turn out the way they planned on.
Something Between Karan And Shamita?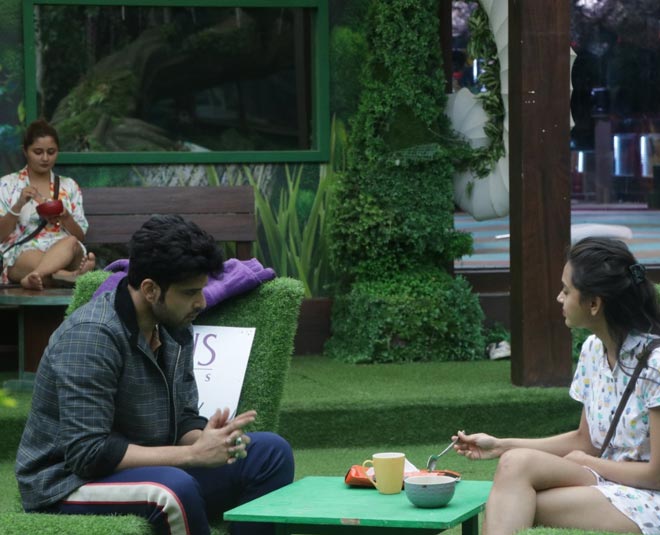 Karan Kundrra and Tejasswi Prakash are seen having a conversation in the outdoor jungle as the couple is seen having issues when Shamita Shetty is seen becoming a part of them. Tejasswi Prakash is heard pointing out her issues to her boyfriend as Karan Kundrra is seen defending himself all the way.
Tejasswi VS Shamita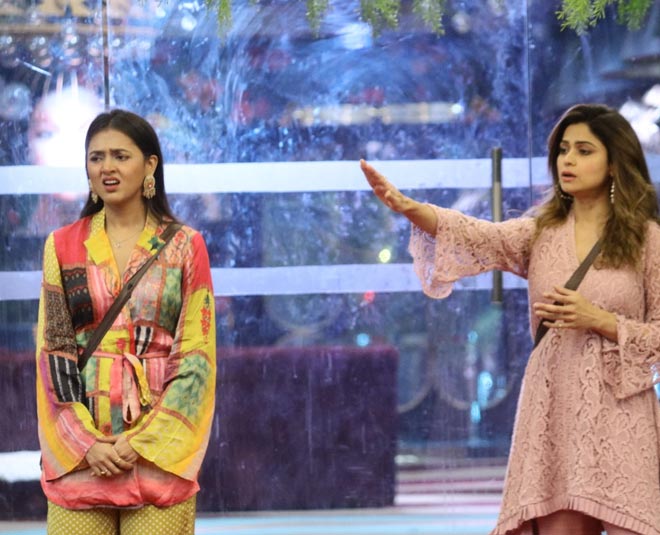 With the next round of accusations, Tejasswi Prakash had been accused of her laziness in the house. She went on accusing Shamita Shetty and used the same defense as Abhijeet Bichukale.
While the debate is taking place, Tejasswi Prakash interrupts and says how the task may end up in favor of Shamita Shetty as the 'sanchalaks' want her to win in the first place.
Read More- Future Prediction Of Shamita And Raqesh After BB By Astrologer
New VIPs
At the end of the task, new VIPs are introduced to the house. Tejasswi Prakash, Abhijeet Bichukale, and Shamita Shetty are now given a position in the finale week while the rest of the housemates, Pratik Sehajpal, Devoleena Bhattacharjee are on the basis of the audience's votes.
Rakhi Is Scared
Rakhi Sawant is seen having a conversation with Shamita Shetty as she mentioned her husband, Ritesh Singh, who also had been a contestant of the house. As he was in the house, many times he was asked to behave properly with Rakhi Sawant as she is his wife but there were no major changes in the person.
He had also been a significantly violent person within tasks. He had been eliminated because of a significantly less amount of votes from the audience. Rakhi Sawant is heard saying how scared she is to leave the house as Rakhi Sawant's husband, Ritesh Singh might dump her.
Read More- Rakhi Sawant: The Real Entertainer Of Bigg Boss 15
Everybody's Secrets Are Out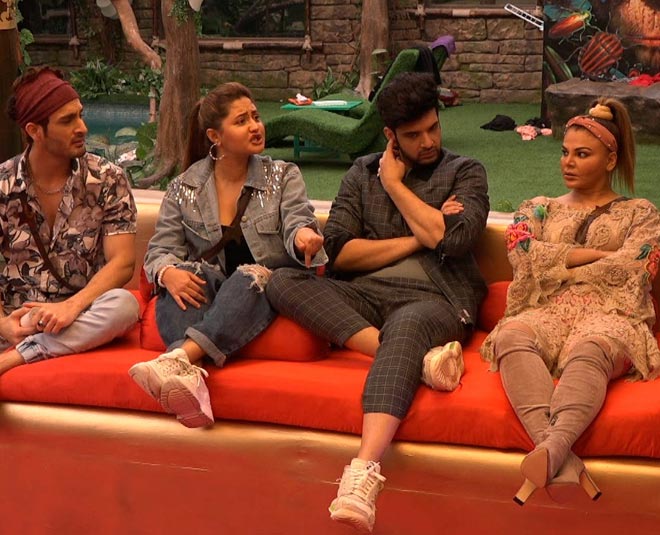 With a task allotted by Bigg Boss, every inmate is given a task to perform wherein they have to guess whose secret it is. With everybody telling secrets, it is a fun game to see.
Rakhi And Her Late Night Band
Rakhi Sawant, exhausted by the menace Karan Kundrra, Tejasswi Prakash, Umar Riaz, and Rashami Desai make, picked up some utensils in the middle of the night and started banging them sitting right in the middle of the bedroom area.
Waking up everybody in the house, Karan Kundrra and Umar Riaz apologize to Rakhi Sawant and they all go back to sleep.
To stay up to date with Bigg Boss, stay tuned to HerZindagi!
Did you like this article ?