Ever since Paras Chhabra entered the Bigg Boss house last season, he has been making headlines for all wrong reasons. During his stint on the show, he grabbed eyeballs for his closeness with Mahira Sharma, breakup with Akanksha Puri on national television and a lot more. Once again, he is back making headlines and this time for not paying his designers.
You read it right! Before entering the Bigg Boss house, Paras Chhabra contacted two designers for his clothes and they worked hard to get all of it ready for him. However, these designers claim that Paras hasn't paid them for long now. One of the designers, Taashi in a recent interview said, "Hamare line mein faith se kaam chalta hai and we never dreamt that Paras would make us run from pillar to post."
Talking about the payment issues, the girls said, "It is extremely unprofessional. Every time he says mere GST issues chal rahe hain, hence I haven't got my prize money of Bigg Boss 13 and shall pay you only when I get it."
These designers are trying to get in touch with Paras' mother as he is now busy with his new show Mujhse Shaadi Karoge now. They said, "We hope this ends soon. We are stressed. Our exams are going on. We certainly did not expect this when the offer to doll him up came through a set of friends. We invested in this and stand to lose so much. It was fine as long as Akanksha paid us for October and November. As for September, we gave him complementary stuff. Paras ought to pay us for December, January and February."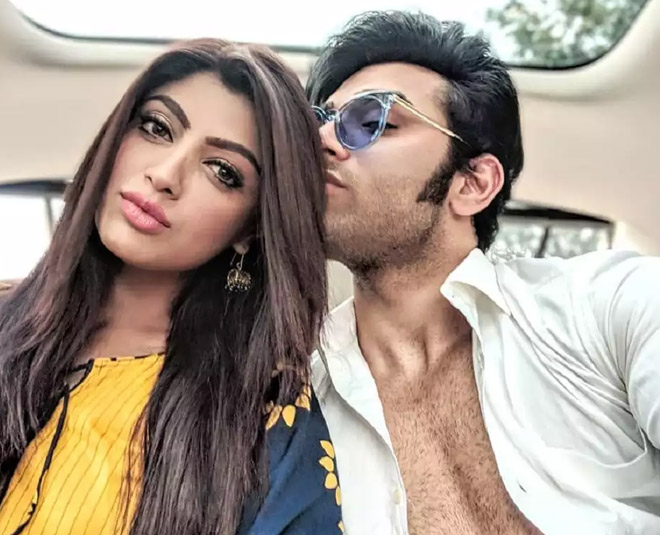 Paras Chhabra's ex-girlfriend, Akanksha Puri was taking care of everything while Paras was inside the Bigg Boss house. However, after Paras Chhabra broke with her on national television, she stopped taking care of his stuff.
Don't Miss: Shehnaz Gill And Paras Chhabra's Show Mujhse Shaadi Karoge To Be Replaced, All You Need To Know
They also mentioned that the clothes that Paras had returned them were not in a good condition. They claimed, "They are not in a condition to be returned and we are billing him for that as well."
Annoyed, the designers also went on to share that Paras kept telling them that he didn't like the clothes that were sent to him in Bigg Boss. However, he still kept wearing them. They said, "So why was he wearing them? It is not that we didn't have any contact with when he was inside the Bigg Boss house. His manager was in touch with us. But, he never complained, he never told us that Paras was unhappy with our stuff. So obviously, he was fine with it."
Don't Miss: Paras Chhabra Talks About Akansha Puri, Says "She Has Used My Fame For Her Own Mileage"
When they last contacted Paras, his spokesperson sent them a text which read as, "As far as we are aware it was a pure collaboration, which involved no money and only credits. We cannot comment further as Paras is away for the Swayamvar show."
The designer, Taashi replied, "Who will do a collaboration for only credits for over 5 months? The collaboration was for only October. Akanksha paid us for November. And mind you, Paras' demands kept increasing by the day, he was not ready to repeat outfits. Even his nightwear was arranged by us."
Paras Chhabra is currently a part of the show Mujhse Shaadi Karoge where he is looking for his potential partner. However, we recently shared with you that the show is soon going off-air due to low TRPs.