Amid the pandemic COVID 19, the world is suffering and we already have so many deaths and positive cases. At this juncture, sanitisation is of prime importance just like wearing face masks is. Cleaning hands thoroughly, santising the boxes delivered and social distancing as well. One more key point you cannot afford to miss is cleaning what you eat. We bring vegetables and fruits from outside and we don't know how they were stored, handled and so many ignorant souls who have not been wearing the masks must have passed by or stood next to these vegetables and fruit. So when you get home, first wash your hands thoroughly and then cleanse the vegetables and fruits properly. Not just in water, now we have some brands that have come up with sanitisers especially made for consumables like these that can help get rid of germs to an extent and are soap-free, etc. So here is a list of some of the top brands with their price and quantity factor along with the ingredients involved.
Neusafe Fruits and Vegetables Cleaner With Apple Cider Vinegar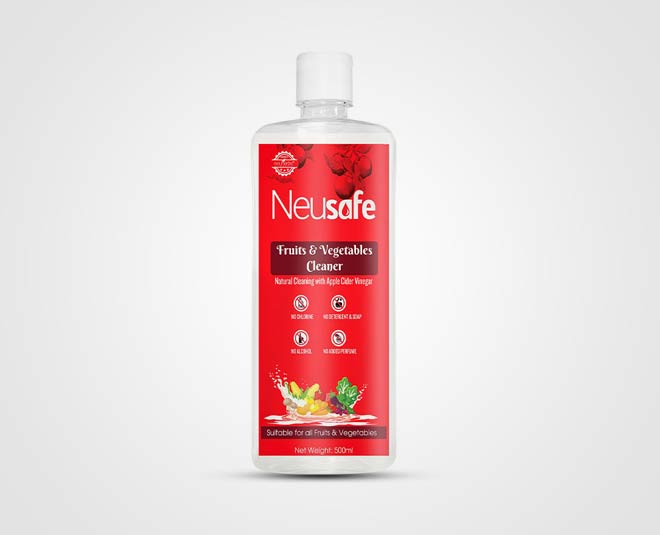 The brand claims that the product is a perfect wash with the goodness of apple cider vinegar for the cleanest, & purest fruits & veggies for your family. It is 100% safe to use with no added chlorine, alcohol, perfumes, detergent & soap. The product is said to remove grimes by safely eliminating harmful dirt, wax, chemicals & pathogens from the surface of fruits & veggies. The brand's description also says that it does leave any after taste, smell & residue. A 500 ml bottle is priced at Rs 299.
Nykaa Veggie Safe Fruit and Vegetable Cleaner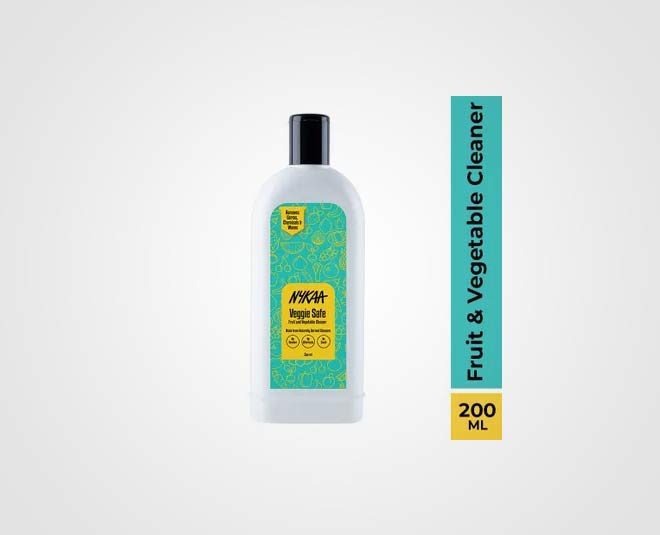 The brand says that the solution works on all vegetables and fruits except on mushrooms. It is made from naturally derived cleaners and removes chemicals and germs safely. It is alcohol, chlorine and soap-free and it is also a vegan product as per brand claims. It is available for Rs 149 for a 200 ml bottle.
Don't Miss: Juhi Chawla Shares How To Make Hand Sanitiser And Air Purifier Using Just 2 Ingredients
Nimwash Vegetable & Fruit Wash By ITC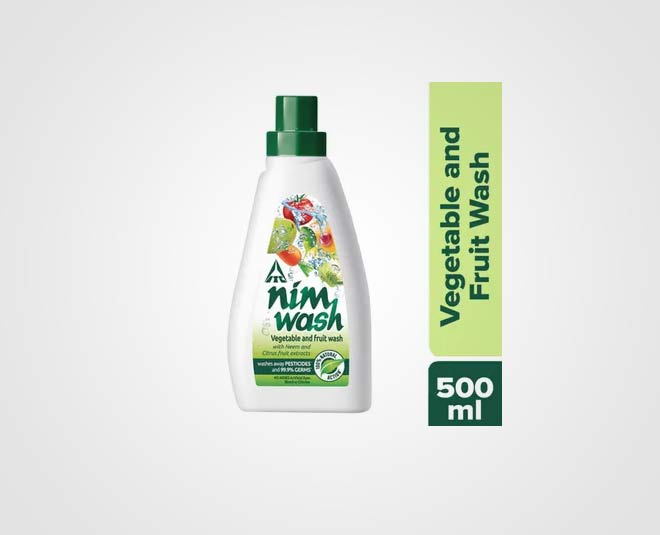 This wash has neem and citrus fruit extracts according to the brand description. The brand claims that the combination is effective in the removal of pesticide and 99.9% germs from the surface of the vegetables and fruits. It has anti-germ properties of its plant-derived ingredients which act as cleansers that eliminate germs. The brand claims that the product has no added dyes, chlorine, bleach, or soap, making it safe for use. A 500 ml bottle is priced at Rs 99.
Organic Harvest Vegetables & Fruits Wash with Organic Ingredients
According to the brand's description, "this soap-free, alcohol-free and chlorine-free fruits and vegetable wash sanitizes your eatables, without harming them or your body. It will take less than a minute to clean your veggies and fruits with this wash which is made with organic ingredients, and will definitely keep them fresh and healthy to eat."
It is free of chlorine, parabens, alcohol, mineral oils, PABA, chemicals or any animal ingredient. The brand claims that the product is 100 % vegan and gluten-free. Get a 200 ml bottle for Rs 195.
Don't Miss: Meet The Woman Who Invented Hand Sanitiser Around 46 Years Back, Can We Thank Her Enough?
Dabur Veggie Wash Removes Germs Bacteria and Fungus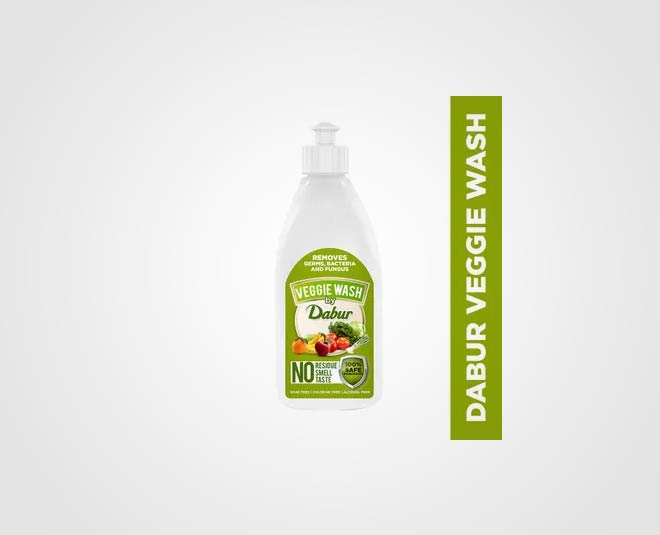 The brand claims that the wash combined with the rich experience of Dabur safely and effectively removes germs, bacteria, fungus, and dirt found on the surface of the fruits and vegetables. With 100% safe ingredients, this liquid wash is an effective and safe solution with no added preservatives, smell or residue. This solution wash has been claimed to be free from preservatives, additives, chlorine, alcohol, and soap. It contains active ingredients- chlorhexidine gluconate and excipients. The 500ml bottle is priced at Rs 289.
All these brands are available online on different portals and if you are lucky, then you may be able to save more money if they are available on sale. Amid COVID 19, take no risk, stay clean and wear a mask whenever you step out, maintain social distancing. Follow all guidelines as set by the government and take nothing for granted.
Stay tuned to HerZindagi for more on sanitisation.