Decades-old, the Ayodhya case has been a part of the country's social-religious discourse for long. In the year 1528, Babri Masjid was built on the disputed site of Ayodhya by Babar and Hindus claim that it is the birthplace of Lord Rama and there was a temple here earlier. However, Muslims claim that there is no proof that there was a temple ever built here.
This lead to a violent conflict between Hindus and Muslims. The dispute continues to dominate the political discourse of the country and today's judgment will have a big impact on the country's politics. The decision is likely to impact the future relationship between Hindus and Muslims.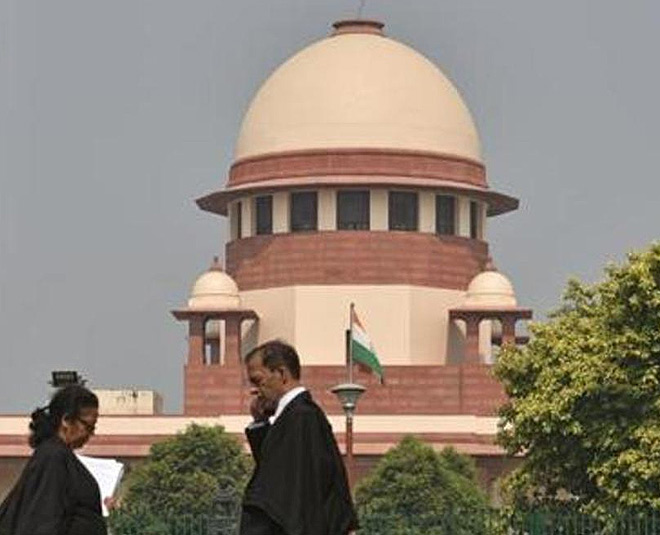 This judgment has come after the decision of the Allahabad High Court that partitioned the site in 2:1 ration between Hindu and Muslims. Now the litigants were waiting for the judgment from the supreme court.
Chief Justice Of India Ranjan Gogoi consulted with other four judges, Justice D Y Chandrachud, Justice S A Bobde, Justice Ashok Bhushan and Justice S Abdul Nazeer and announced yesterday that the verdict will be out this morning.
Don't Miss: Ayodhya Case: History Behind Ramjanamabhoomi- Babri Masjid Land
ASI Report
As per the report give by the Archeological Survey of India, Babri Masjid wasn't constructed on vacant land. It also states that the underlying structure was not of the mic religion. However, there is no mention of the underlying structure was a temple.
SC Verdict
The Supreme Court citing evidence that Hindus continued praying at the disputed site, says Muslims never established possessory right on the disputed property. SC says that there is no evidence of the Muslims offering prayers at the disputed property. "No namaz after 1949", SC said.
SC said, "Constitution speaks through judges. Worship of inner courtyard continued by Hindus even when in possession." Muslims to get alternate land measuring 5 acres in Ayodhya.
Here are the pointers that were read out by the CJI:
- Hindus to get land subject to conditions
- Central government to frame a scheme
- A trust will be formed
- Inner courtyard will be handed over to the trust
- A suitable plot of land measuring 5 acre shall be given to Sunni Waqf Board
- Centre must set a trust with board of trustees within 3 months


The entire nation is on high alert today. This is to make sure that there is no break out after the verdict is given. Prime Minister Narendra Modi has also requested everyone to maintain peace. He took to Twitter and wrote, "Ayodhya verdict will not be anybody's victory or loss."