Veteran Actress and Rajya Sabha MP Jaya Bachchan had raised a zero-hour notice to discuss the conspiracies that followed the Sushant Singh Rajput death probe. The actress believes that the Film Industry is being hurled with baseless conspiracies and that, it is a sheer attempt to defame Bollywood.
According to Jaya Bachchan, the industry has built many people and they should not try to defame it. This lead a lot of Twitterati in motion against her. The people slammed her move on social media for shunning off other factors of this conspiracy and not coming out in support of the victims. Here are some other times when Jaya Bachchan was the reason for triggering controversies:
When She Said, She Would Have Slapped Shah Rukh Khan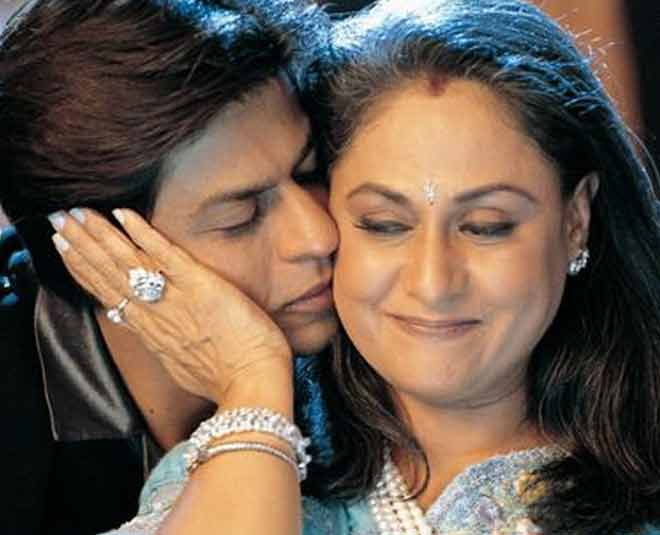 Before you make any guesses, here's what exactly happened. Salman Khan had replaced Aishwarya Rai with Rani Mukherjee in 'Chalte Chalte', reason being the brawl that took place between the two. And later in 2008, on Katrina Kaif's birthday party, Shah Rukh made a few harsh remarks about Aishwarya during a heated argument with Salman.
Don't Miss: Why Cast Bhumi, Alia, Ranveer When Bollywood Has Dark Complexioned Actors?
When Jaya was asked to comment on the matter, she said that she has a heart felt connection with SRK and if he were at her house, she would have slapped him, like her own son.
When Jaya Bachchan and Amitabh Bachchan Kissed In Public For The First Time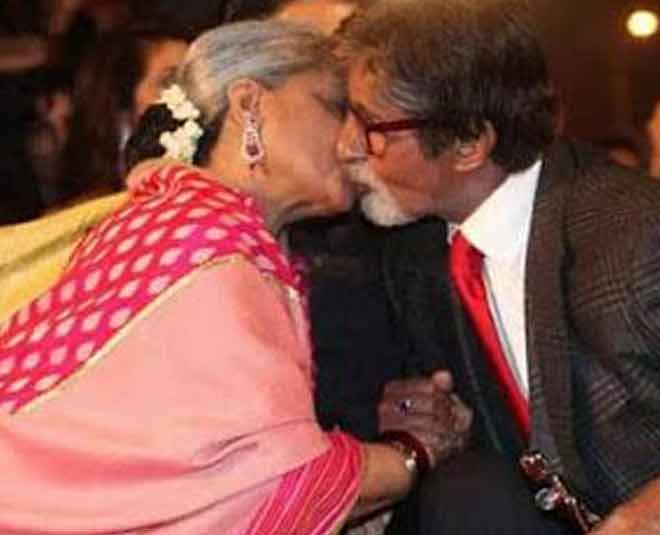 In 2014, at the Like Ok Screen Awards, the world saw something they had never seen before. Amitabh and Jaya Bachchan are living examples of a tale of true love, but the couple refrains from sharing private moments with the public. Although, when Amitabh Bachchan received the lifetime achievement award and returned to his seat that day, he was greeted with a kiss from his beloved wife. This news was very surprising for all his patrons and pictures of them sharing a private moment went viral in media.
Don't Miss: All About Hrithik-Kangana Controversy, Through A Face Reader's Lens
When She Did Not Side With Abhishek And Shah Rukh Khan's 'Happy New Year'
Unlike the other nepotistic parents of Bollywood, Jaya Bachchan doesn't back out from being straight forward even when it comes to her son. So, back in 2014, the film industry saw the release of a film called 'Happy New Year' the movie was directed by Farah Khan, and actors like Shah Rukh Khan, Abhishek Bachchan, Sonu Sood and Deepika Padukone along with Boman Irani played the leads. The film earned 300 crores on the box office. But, when Jaya Bachchan was asked to express her views about this film, she labelled the film as 'nonsensical', without siding with her son.
When She Lashed Out At Paparazzi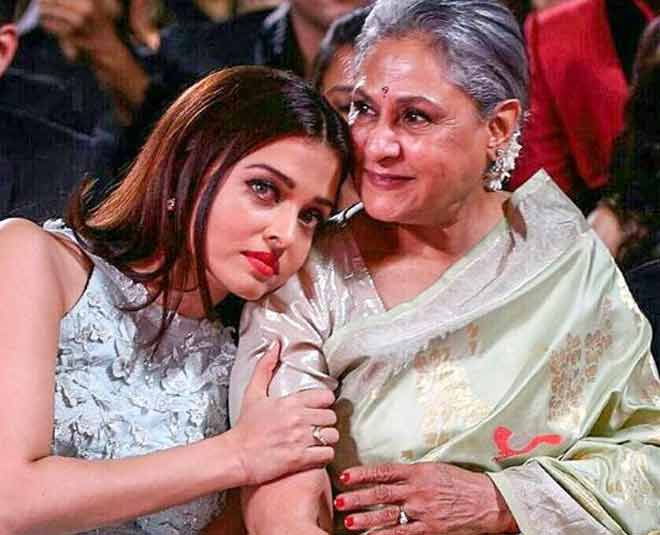 When both Jaya and Aishwarya were going to attend an event organised by Subhash Ghai, Jaya heard a paparazzi calling out 'Aish'. She could absolutely not tolerate the indecent behaviour as she found it very disrespectful, she raged out at the paparazzi saying, "What's Aish? Is she your school friend?" and settled him then and there.
There are many other examples of Jaya Bachchan speaking her heart out. She is not only an unforgettable actor, but also a courageous human being and we applaud her for that.
Stay tuned to Her Zindagi for more such articles and pieces.