One of the best things about the winter season is that you get to enjoy a variety of pickles with your meals. Pickle lovers, we know, you keep waiting for this season to arrive to enjoy some of your favourites pickles. We Indians just can't do without having some pickle with our meals.
Though winter pickles are widely available during this season in the market, nothing can match the taste of your homemade pickle. If you have a thing for making pickles at home then here are 3 interesting pickle recipes you must try.
Radish Or Mooli Achaar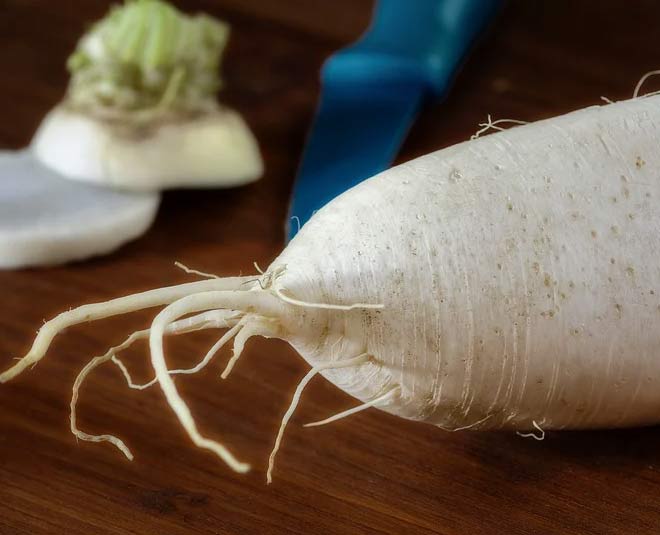 Image courtesy: Pixabay
Crunchy and delicious, radish pickle is a winter treat and you can't miss bingeing on this one.
Ingredients Required
Grated 500 Grams Mooli Or Radish
1/4 Cup Mustard Oil
2 Tsp Salt
1/4 Cup Vinegar
1/2 Tsp Turmeric Powder
1/2 Tsp Red Chilli Powder
Pinch Of Hing
1/2 Tsp Ajwain Or Carom Seeds
1 Tsp Fenugreek Seeds
2 Tsp Mustard Seeds
Directions
Sprinkle salt on grated radish and sundry for a few hours till all the water drains out.
In a pan, add some oil, fenugreek seeds, and carom seeds. Roast till light brown.
When these spices cool, add them to the grinder with mustard seeds to get a coarse powder.
In a kadhai, add oil and then add hing, turmeric powder, red chilli powder, salt.
Add grated radish to the pan and mix well.
Take off the flame and then add vinegar to it.
The radish pickle is ready. Store the pickle in an air-tight container and keep it in direct sunlight for 3 days. This can be kept for a month.
Beetroot Pickle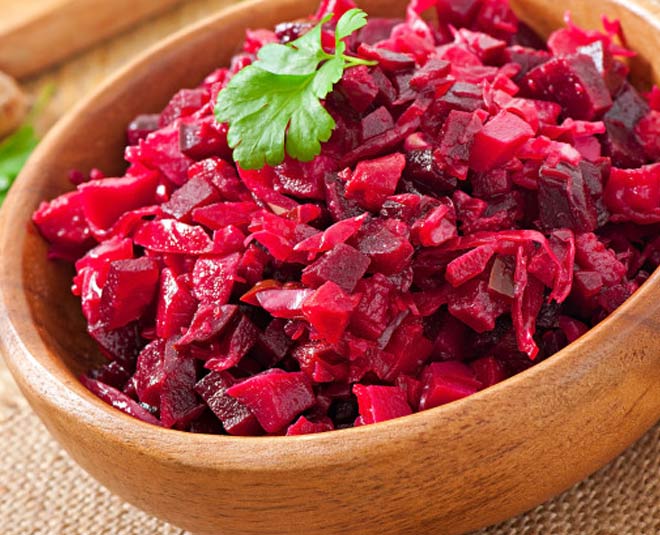 Image courtesy: freepik
Beetroot is a must-have during the winter season. This crunchy and delicious veggie is super healthy and an easy way to add it to your diet is by having this pickle.
Ingredients Required
1 Cup Beetroot
1 Cup Tamarind Pulp
1/2 Cup Chopped Garlic
3 Tbsp Chopped Green Chilli
1 Tsp Turmeric Powder
Salt As Per Taste
1 Tsp Red Chilli Powder
1 Tsp Vinegar
Directions
Soak tamarind in warm water.
In a pan, add oil, garlic, and green chillies. Saute for a minute and keep aside.
Next, add beetroot to it and cook for a few minutes.
Sprinkle red chilli powder, turmeric powder, and tamarind pulp. Cook on low flame.
Add salt, vinegar, and saute.
Take off flame and transfer to a bowl. Add garlic and green chilli mix to it.
Beetroot pickle is ready. Store in an airtight container.
Gobhi Or Cauliflower Pickle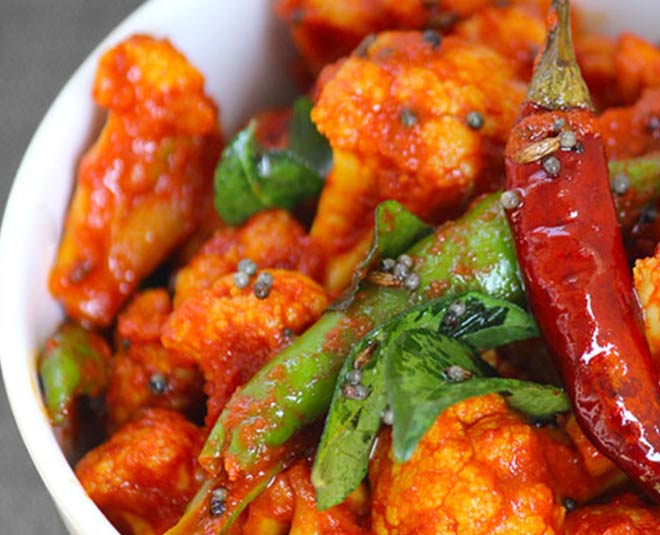 Image courtesy: craftlog.com
Cauliflower pickle tastes great with parathas and puris. It is a good way to add gobhi or cauliflower to your diet.
Ingredients Required
3 Cup Cauliflower Cut Into Small Pieces
1 1/2 Tbsp Mustard Seeds
3 To 4 Tsp Lemon Juice
1/4 Tsp Turmeric Powder
Salt To Taste
Red Chilli Powder Paste
Oil For Cooking
1/2 Tbsp Fenugreek Seeds
10 Garlic Cloves
Directions
Wash cauliflower and then cut into small florets.
Soak in lukewarm water for 10 minutes.
Sundry cauliflower for 3 to 4 hours.
Make sure you pat dry cauliflower before cooking.
In a big pan, add oil and fry cauliflower.
Drain the oil and keep it aside.
In another pan, add some oil, mustard seeds, fenugreek seeds, red chilli powder, salt, turmeric, and crushed garlic cloves.
Squeeze lemon juice all over.
Add cauliflower to the pan and mix.
Store the pickle in a clean and dry jar. Store in the refrigerator.
We hope you enjoy making these pickles at home this winter. Do share your experience with us! For more such easy recipes, stay tuned!