Use dark chocolate and settle those sweet cravings with fewer calories, using these seriously easy and scrumptious recipes which can be prepared by anyone!
Dark Chocolate Dates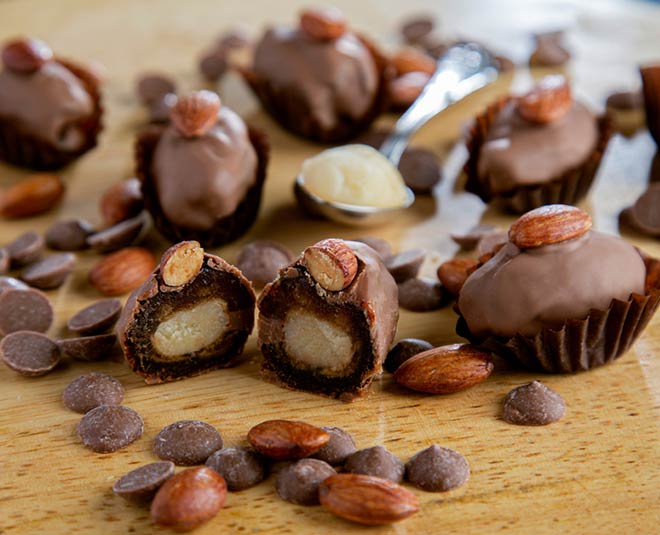 Ingredients
1 Kg Pitted Medjool Dates
1 Kg High Quality Dark Chocolate
2 Tbsp Coconut Oil
Stirred Nut Butter
Sea Salt
Method
Line your baking sheets with wax paper.
Slice the dates lengthwise but only half the way so that it can hold the butter and remove the pit.
With a teaspoon, fil the dates with nut butter but make sure not to overfill. Then close the dates and place on the sheets.
In a microwave-friendly bowl, heat the dark chocolate and coconut oil for 30 seconds, 3 times, stirring them with every stop.
Once the chocolate melts, drop the stuffed dates in it and the with a folk, gently lift the and place on the baking sheets.
Sprinkle sea salt on top and place them in the refrigerator and chill for an hour or overnight.
Dark Chocolate Mousse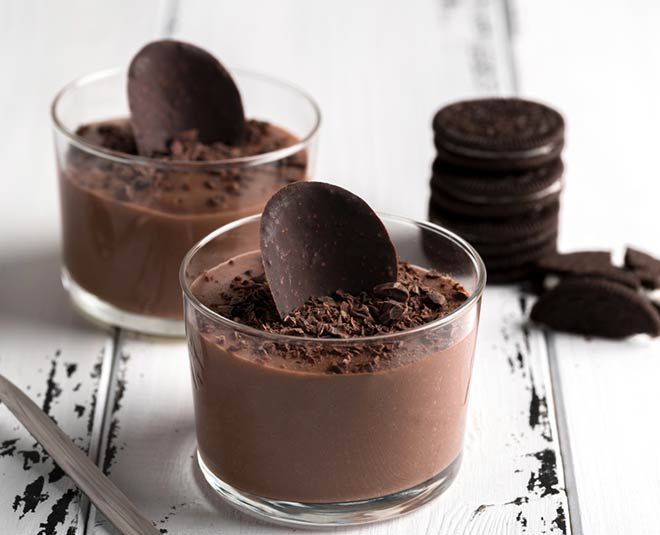 Ingredients
A 500 Gms Bar Of Dark Chocolate, Coarsely Chopped
100 gms Cold Heavy Cream
2 Large Egg Whites
100 Gms Sugar
Method
Heat the chocolate in a double boiler and let stand.
Whip the cream until it peaks and in a separate bowl, whip the egg to a foamy consistency.
Fold in the sugar and keep whipping until firm.
In a bowl, add the chocolate, the egg whites, cream and whisk well.
Cover the mousse and refrigerate until set.
Serve in wine glasses or goblets.
Don't Miss: Healthy Alternatives To Chocolate For Weight Watchers
Dark Chocolate Almond Butter Cups
Ingredients
500 Gms Dark Chocolate
1/4 cup Maple Syrup
1 Tbsp Coconut Oil
2/3 cup Almond Butter
Don't Miss: Quick Recipe To Make Chocolate Paan For Your Guests
Method
Line the mini cupcake molds on the baking sheet.
In a double boiler, melt the chocolate and add in the oil and syrup.
Once it has become a liquid, sprinkle some sweetener as per taste.
Fold in some of the chocolate with a spoon in each mold and place it in the freezer for 30 minutes.
Once they are set, smear ½ a pt of almond butter on each chocolate cup.
Place back in the freezer for 15 minutes.
Once chilled, remove and keep outside for 5 minutes before serving.
Stay tuned to HerZindagi for more such recipes.