Maggi is the unofficial favourite fast food of India. It was a sheer struggle when the ban on Maggi was imposed and the patrons didn't eat noodles until it was unbanned. But, did you know we can also make a lot of variations to Maggie noodles and prepare it using different ways and recipes.
So, let's revamp our regular Maggi and try some cool experiments with it to present our taste buds some luscious dishes.
Maggi Sandwiches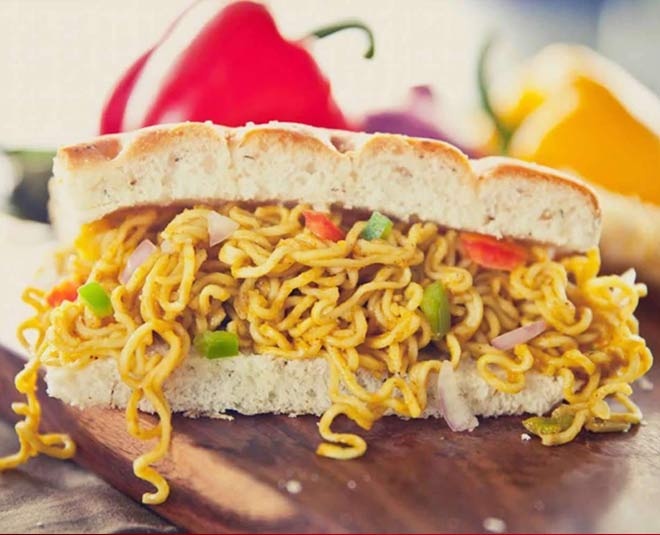 Maggie is always cooked traditionally, let's juggle with some ingredients and make Maggi sandwiches (Veggie Oats Sandwich Recipe).
Begin with boiling red chillies and transferring them in the blender, add 1/4 cup garlic, salt and blend. Our first sauce is ready, then in the blender add coriander leaves, mint leaves, peanuts, ginger, 1/2 tablespoon sugar, cumin seeds and asafoetida then blend.
Cook Maggi like always.
Now, lay two bread loaves and brush them with the sauces we have prepared, place fresh veggies and Maggi, finally, plate the sandwich and enjoy during the evening.
Read More: Try These Easy Tips And Tricks To Keep Pakoras Crispy For Long
Maggi Rolls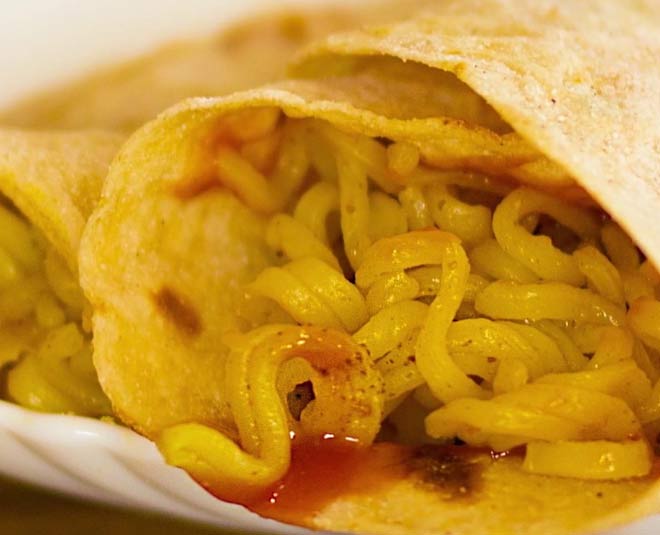 In a mixing bowl, add cornflour, celery seeds, cumin seeds and vegetable oil kneed it into a dough.
Now, in a frying pan, add vegetable oil and fry finely chopped chillies, onions and capsicum. Add spices to taste, then empty a packet of Maggi and add water, let it cook properly.
Roll balls of the dough flat using a rolling pin, then cook them a little.
At last, fill in the Maggi (11 Variations For Maggi) stuffing and seal properly then deep fry these rolls and munch on these super tasty and zesty rolls over tea.
Maggi Pizza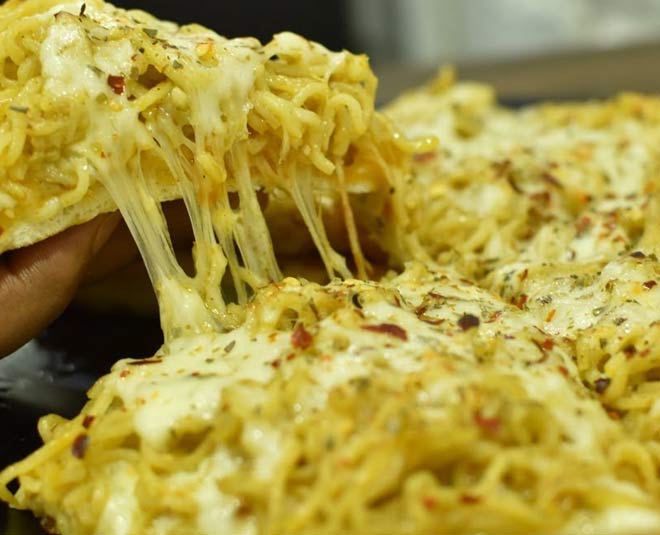 The mere thought of making a Maggi pizza is mouth-watering so let us quickly check out how we can make it.
Cook Maggi as always, then add some corn starch to it, mix it well and place it on a pan that has been greased, try defining a circular shape to your Maggi as it will retain the shape
Cook one side for 5 minutes approx. then flip.
Spread pizza sauce over it and evenly add mozzarella cheese, lastly, add your favourite toppings to it. Cover with a lid for 5-6 minutes and sprinkle some oregano to complete the Maggi pizza.
Read More: 8 Tips To Make Healthy Food Choices At A Chinese Restaurant
Maggie Cutlets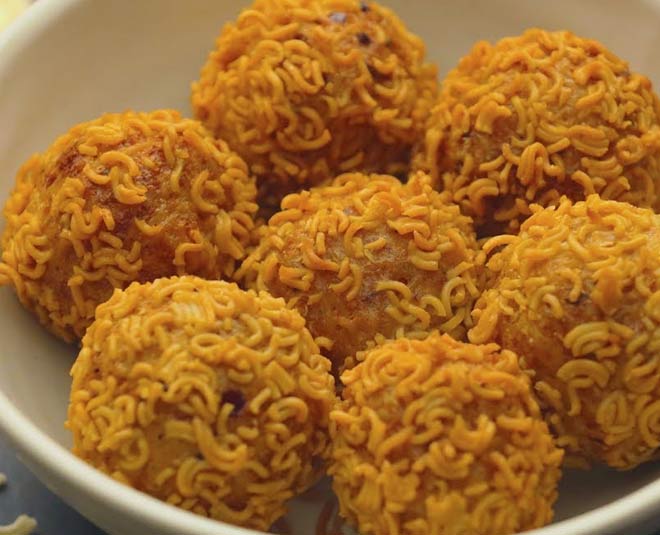 As scrumptious as they look, these Maggi cutlets are very easy to prepare.
Boil Maggi in a pan, then using a sieve get rid of the excess water from it.
Put it in a mixing bowl, add in grated vegetables like cabbage, capsicum, onions and then mix in some chopped chillies and ginger.
Now, its time to spice it up, so add Maggi tastemaker, red chilli powder and salt to the mixture.
Moving on, and add besan (gram flour) and then make oval shapes with this the dough-like mixture.
Finally, take some cornflour, black pepper and water in a bowl, dip these cutlets one by one in the water-corn flour mixture, then press crushed cornflakes over them and fry.
All these dishes are super easy and lip-smacking. You can surprise your friends/parents by preparing either of these.
Stay tuned to Her Zindagi for more articles like this.