In an effort to live a healthy life, we often try to cut on oily food. However, most of us feel that we are compromising on taste. What if we tell you that you can cook without oil and keep the flavours intact?
It sounds almost impossible, but we can make it possible if we do the cooking in an air fryer. This article shares options for vegans and vegetarians.
Onion Rings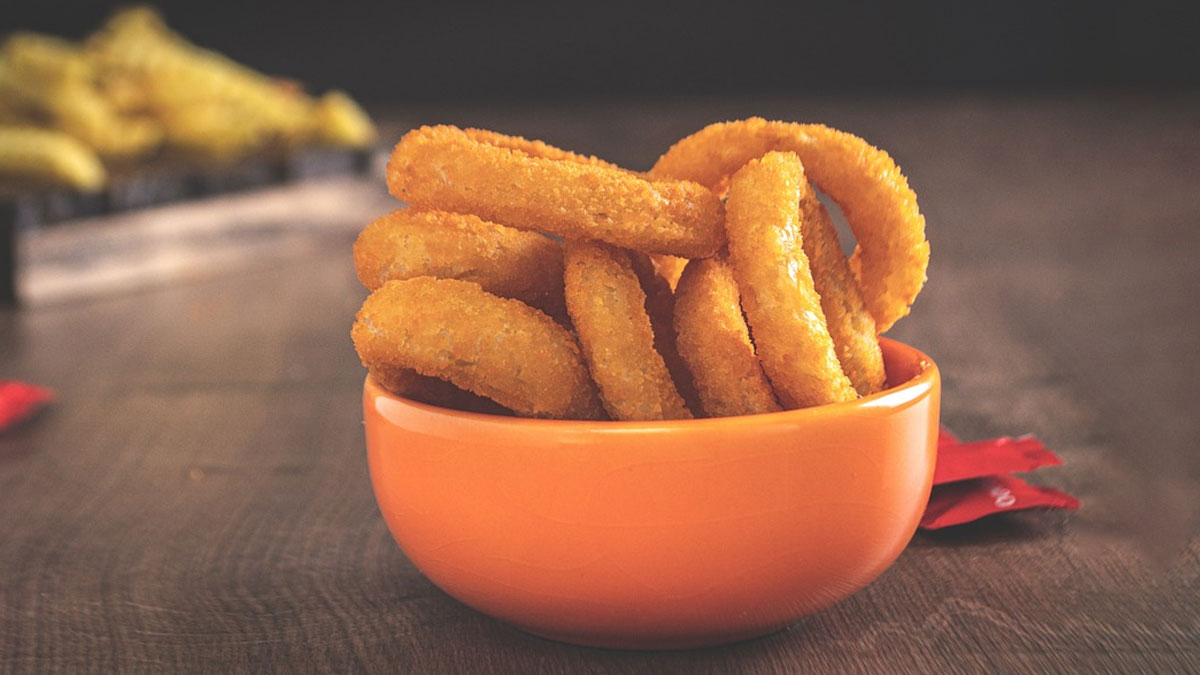 Ingredients
3 Medium Onions (Sliced)
1/2 Teaspoon Red Chilli Powder
2/3 Cup Milk ( Your Choice of milk)
1/4 Teaspoon Turmeric Powder
1/2 Flour
Salt To Taste
1 Cup Bread Crumbs
Methods
Slice the onion and peel off the skin.
Separate the layers using your fingers.
Add all the rings to the wet mixture of milk, turmeric powder, chilli powder, salt and flour.
Take out the rings one at a time and coat them with the dry mix made of bread crumbs, salt to taste, turmeric powder and red chilli powder.
Place the rings in the air fryer. Cook them for about 10 minutes at 204°C.
Serve them hot with tomato ketchup.
Stir-Fry Vegetables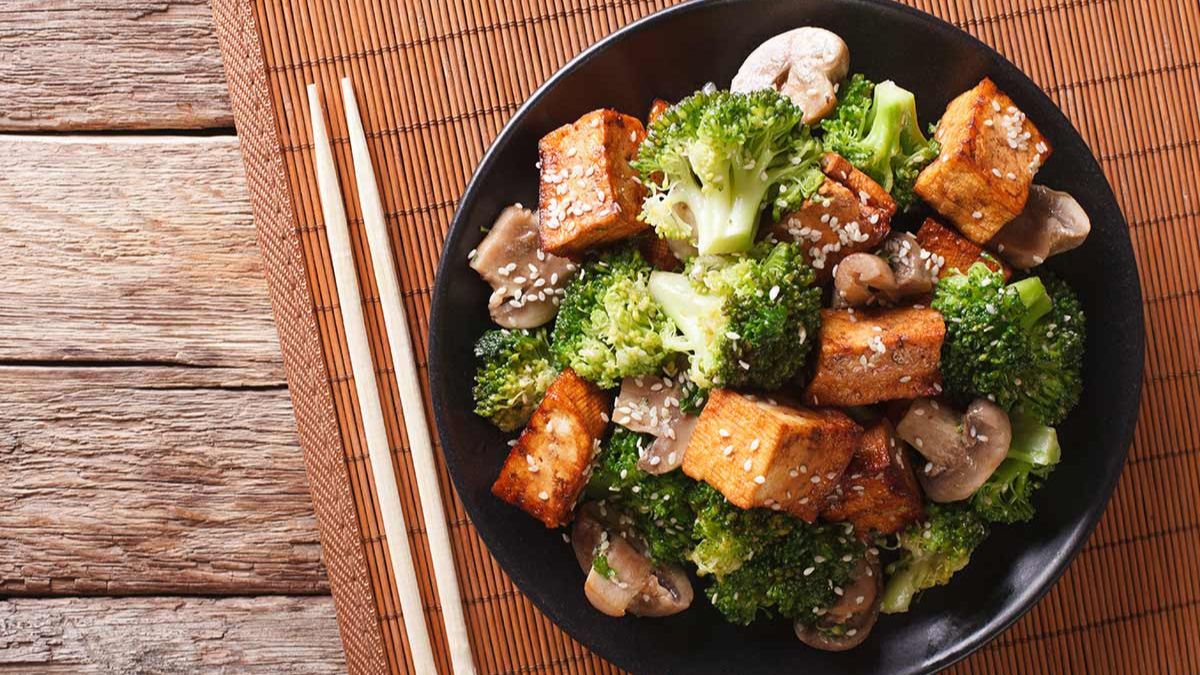 Ingredients
200gm Tofu or Paneer
3 Tablespoons Soy Sauce
¾ Cup Orange Juice
3 Tablespoons Sesame Seeds
300-400gm Chopped Vegetables (Sweet Corn, Carrots, French Beans, Capsicums, Bell Peppers)
1 Tablespoon Sesame Seeds, Toasted
1 Tablespoon Apple Cider Vinegar
1½ Teaspoons Arrowroot Powder
2 Tablespoons Sliced Scallion
Salt To Taste
1/2 Teaspoon Red Chilli Powder
1/2 Teaspoon Black pepper powder
1 Teaspoon oregano powder
Sprinkle of Piri Piri Masala (optional)
Method
Preheat the air fryer to 190.5°C.
Dice tofu or paneer into large rectangular pieces and keep them aside to remove as much liquid as possible.
Line the air fryer tray with foil or butter paper.
Toast paneer or tofu in the appliance along with some sesame seeds for 12 to 15 minutes at 200°C or until they turn brown and crispy.
Meanwhile, season vegetables with salt to taste, red chilli powder, black pepper powder, and oregano powder, and sprinkle some Piri Piri mix (optional).
Take out the tofu and add veggies. Bake the seasoned vegetable for about seven minutes.
You can serve them with rice or plate vegetables and paneer or tofu with some scallions, chopped coriander leaves and toasted sesame seeds.
Sweet Potato Fries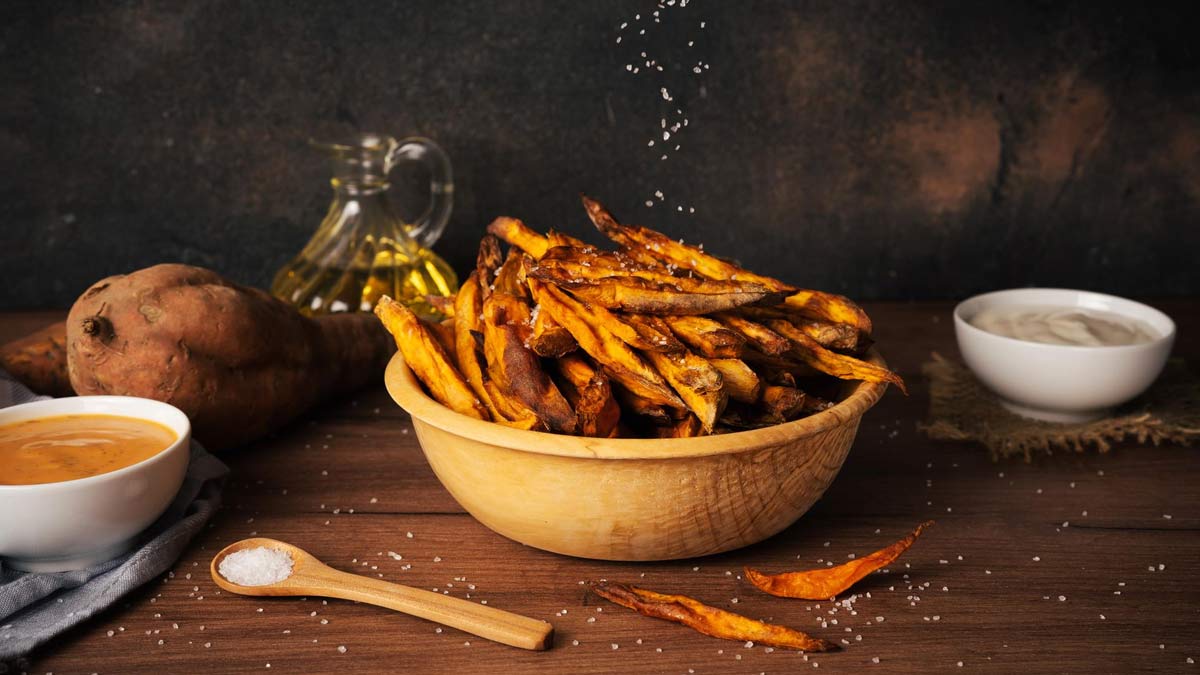 Ingredients
3 Medium Sweet Potatoes
Salt To Taste
1 Tablespoon Chopped Coriander Leaves
Peri Peri Masala (According to taste)
Method
Peel and rinse sweet potatoes.
Cut them into the shape of fries.
Place a sheet on the tray and bake the fries at 400°C for 25 to 30 minutes. Keep tossing the fries in the middle to ensure all are cooked evenly.
Take out the fries and season them with coriander leaves, salt to taste and Peri Peri masala.
Enjoy the fries with ketchup.
Smokey Chickpeas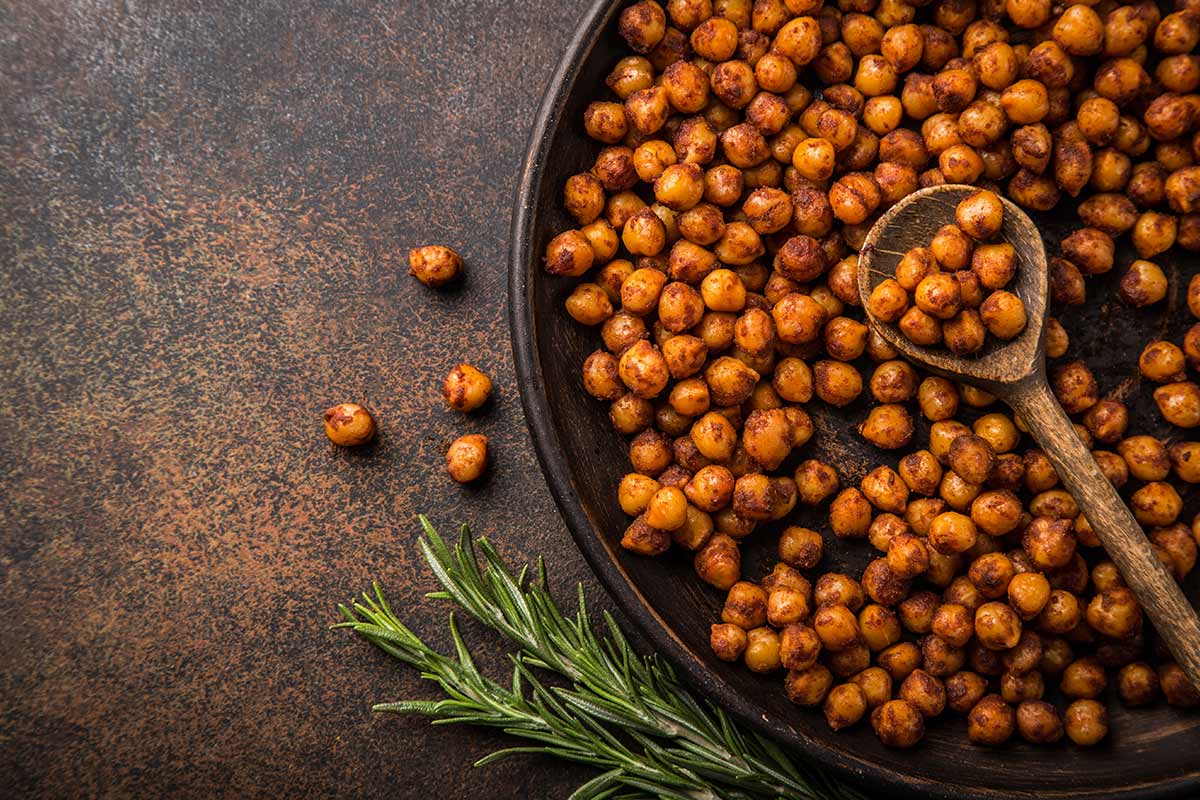 Ingredients
2 Cups Boiled Chickpeas
2 Tablespoon Lemon Juice
1 Tablespoon Grated Garlic
1 Teaspoon Peri Peri Masala
1/2 Teaspoon Red Chilli Powder
1/2 Tablespoon Honey
Salt To Taste
1/4 Teaspoon Cumin Powder
1 Tablespoon Chopped Coriander Leaves
Method
Set the air fryer at 200°C and layer the tray with a baking sheet.
All the chickpeas are to cook for 15 minutes, however, keep shaking the tray in between to ensure even cooking.
Prepare the season in a bowl. Mix lemon juice, honey, red chilli powder, Peri Peri masala, garlic, chopped coriander leaves and cumin powder.
Take out the toasted chickpeas and pour the seasoning on them.
Enjoy the snack as a morning breakfast or with tea in the evening. Similarly, you can also cook black chana as well.
Did you like this article ?