Kadhi Recipe - How To Make It With Absolute Perfection
Craving delicious Punjabi Kadhi? Prepare it with these easy tips and tricks.
Kadhi pakora is one of the most relished dishes in most Indian households. This tastes extremely delicious when paired up with rice. If you want to prepare the perfect Punjabi kadhi at home, then here are some tips and tricks for you.
With these easy tips, the taste of your kadhi will be enhanced and everyone will praise you.
Special Tips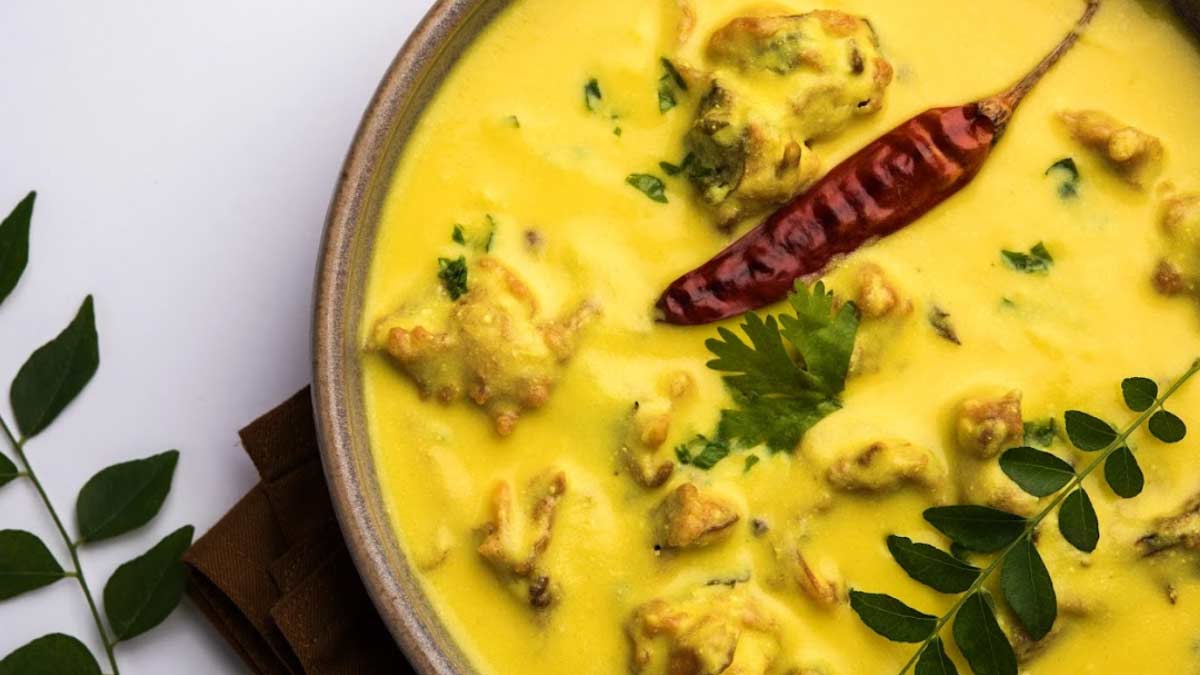 Use sour curd or sour yoghurt. If you will not use sour curd, then your kadhi will not be sour but it will still taste good.
If you want your kadhi to be on the healthy side, then bake your pakoras instead of frying them.
Grandma's Special Tips
Remember to use curry leaves as they will enhance the taste of your kadhi.
Make the kadhi just before serving for the best experience.
Always use baking soda while preparing kadi as it will give you soft pakoras.
Things To Avoid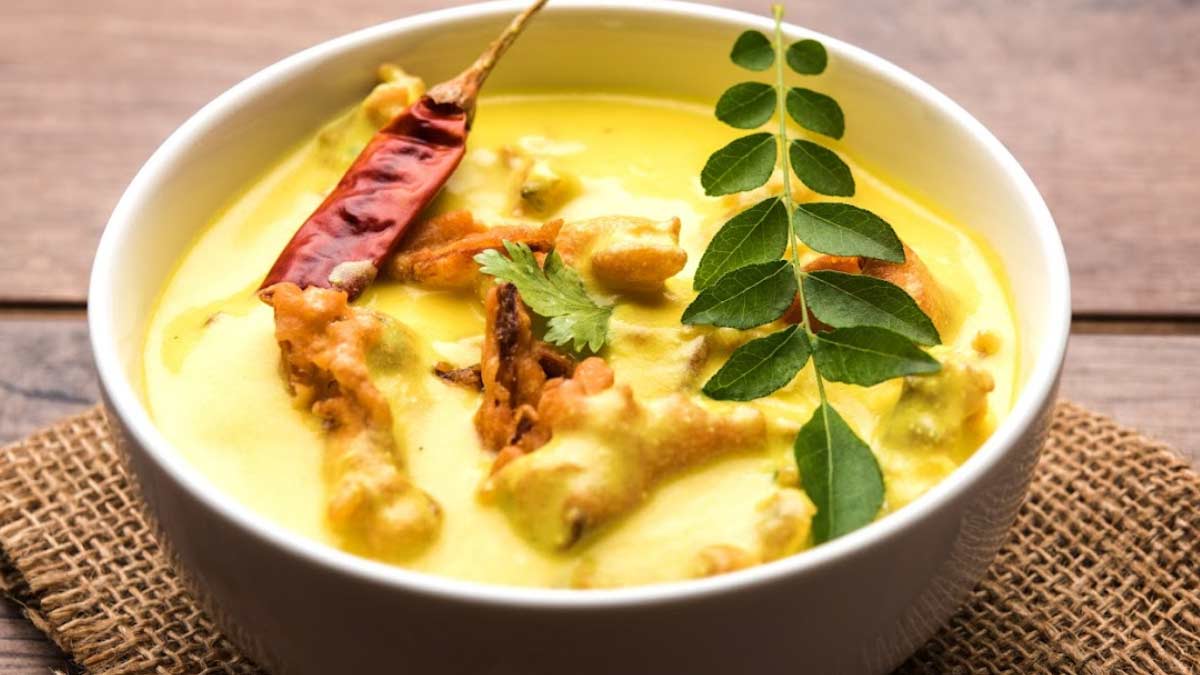 Avoid using fresh curd, instead, always go for sour curd.
Do not compromise on the cooking time of kadhi as it might remain raw and not taste good.
How To Make Kadhi
Ingredients
For Kadhi
5 Tbsp Gram Flour (Besan)
½ Tsp Turmeric
1 Tsp Kashmiri Red Chilli Powder
¼ Tsp Ajwain
½ Tsp Ginger Garlic Paste
1 Tsp Salt
1 Cup Curd
5 Cups Water
2 Tbsp Oil
½ Tsp Methi
1 Tsp Cumin Seeds
½ Tsp Pepper
1 Tsp Coriander Seeds
1 Dried Red Chilli
Pinch Of Hing
1 Onion (Sliced)
1 Chilli (Slit)
2 Tbsp Coriander (Finely Chopped)
For Onion Pakoda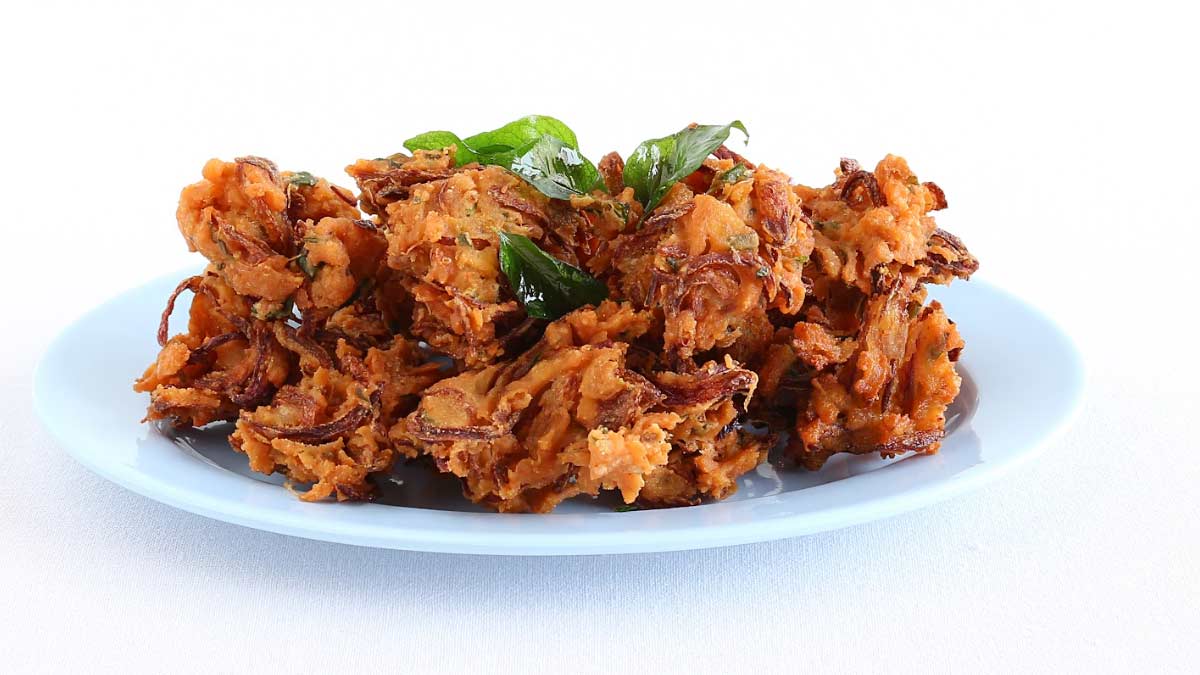 2 Onions
For Onion Pakoda
2 Onions
1 Tsp Ginger Paste
2 Chillis (Finely Chopped)
¼ Tsp Ajwain
¼ Tsp Turmeric
1 Tsp Kasuri Methi
2 Tbsp Coriander (Finely Chopped)
1 Cup Gram Flour (Besan)
½ Tsp Salt
2 Tbsp Curd
¼ Tsp Baking Soda
Oil
For Tempering
1 Tbsp Ghee
1 Tsp Red Chilli (Broken)
½ Tsp Kashmiri Red Chilli Powder
Don't Miss:How To Make South Indian Sambar
Instructions
For Kadhi
Take a large bowl. Add besan, turmeric, chilli powder, ajwain, ginger garlic paste, salt and curd. Mix well.
Add 4 cups of water and mix well. Keep it aside for a while.
Heat some oil in a large wok. Add methi, cumin, pepper, coriander seeds, red chilli and hing. Mix well.
Add onion and chilli. Saute well until onions soften.
Add the besan curd mixture. Mix well.
Keep stirring until the mixture comes to a boil.
Cover half of the wok and let it simmer for 30 minutes.
Keep stirring at intervals.
If you feel the consistency is too thick, then add water.
Your kadhi is ready.
For Onion Pakoda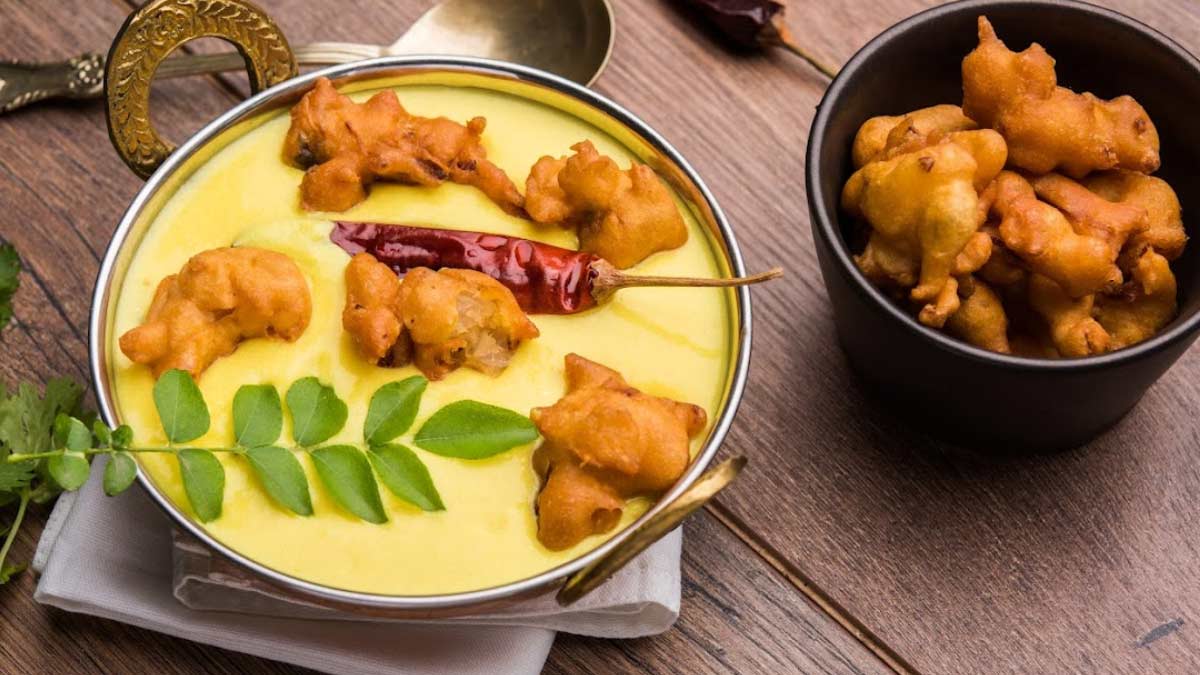 Take a small bowl. Add onions, ginger paste, chillies, ajwain, turmeric, kasuri methi and coriander.
Add besan and salt. Mix well.
Add curd and baking soda. Mix well.
Scoop a small amount of the mixture and add it to hot oil in a pan. Fry it until golden brown.
Your pakoras are ready.
Don't Miss:Apple Desserts: Easy Dessert Recipes For You
For Kadhi Pakoda
Drop the onion pakoras in the kadhi.
Simmer until the pakora is absorbed in the kadhi.
Now, heat some ghee in a small pan to prepare the tempering.
Add cumin, dried red chilli and chilli powder.
Pour the tempering over the kadhi.
Your kadhi pakora is now ready to be served.
For more such stories, stay tuned to HerZindagi!