There is no food combination more comforting than rajma chawal. Agree? For years, this delicacy is being prepared all across India every weekend as a treat, served at get-togethers and brunches.
We all love rajma chawal and can't really get enough of it. However, how many of us really can make rajma chawal at home. Not many! It is one food combination we can survive on for life but it would have been so amazing if we knew how to crack that perfect recipe.
Well, if you are new to the world of cooking or just hunting for an easy rajma chawal recipe that will help you make the most delicious rajma chawal at home then this guide is for you.
We connected with Chef Nishant Choubey and asked him to share tips on how one can cook the best rajma chawal at home.
Tips To Make Rajma Chawal At Home
The chef shared, one must always pick up the best possible rajma beans.
He further shared that it is important to wash and soak rajma overnight for the best results.
Boil the rajma in a pressure cooker with degi mirch, salt, cinnamon sticks, bay leaf, green cardamom, and black cardamom. Tie all these spices in a muslin cloth and then plate in the pressure cooker. 3 whistles are enough for the rajma to cook properly, shared the chef.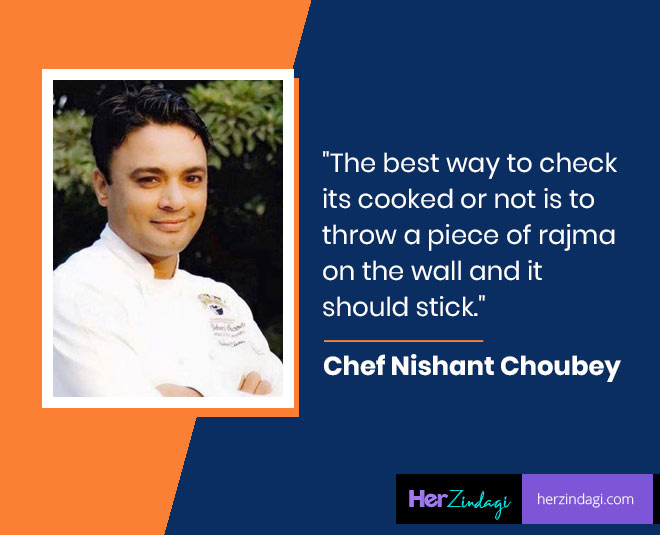 Chef Nishant Choubey also shared that an easy way to check if the rajma is boiled is by throwing a piece of its on the wall and if it sticks, it is cooked properly.
The tempering for rajma should have onions, garlic, ginger, tomato purée, powdered spices, and finish with amchoor powder.
Never discard the water in which rajma is boiled and use it for cooking the curry further.
Easy Rajma Chawal Recipe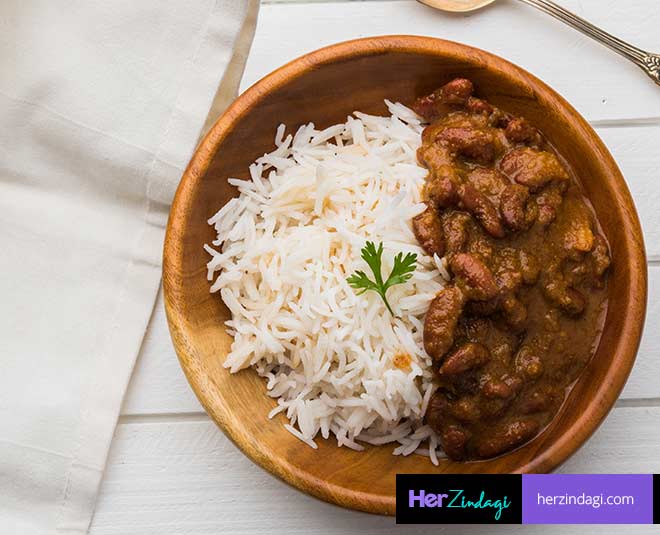 You Need:
1 Cup Rajma Or Red Kidney Beans
1 Cup Rice
2 Onions
1 Tsp Ginger
1 Tbsp Garlic
1 Bay Leaf
1 Degi Mirch
1 Tbsp Coriander Powder
1 Tsp Black Pepper Powder
1 Tbsp Jeera Or Cumin Powder
1 Cinnamon Stick
2 Cloves
2 Tomatoes
2 Green Cardamom
1 Chopped Green Chilli
1 Tbsp Garam Masala Powder
1 Black Cardamom
Ghee/Oil As Required
Salt As Required
Directions:
As shared by the chef, don't forget to soak rajma overnight. This will give you soft rajma in the morning.
Pressure cook rajma in 2 cups of water and place a muslin cloth in the middle with degi mirch, salt, cinnamon sticks (benefits of cinnamon), bay leaf, green cardamom, and black cardamom. 3 whistles are enough. Remove from heat and keep aside.
Don't Miss: Try This Absolutely Scrumptious Rajma Paneer Curry
Prepare the tempering using chopped onions, tomato, garlic ginger, and green chili. Fry them in oil. Add all the spices to the pan and mix well. Add some more ghee to it in the end.
Add this tempering to a kadai and continue to cook for a few minutes.
Next add rajma and the boiled rajma water to the kadai. Cover and cook for a few minutes. When rajma is ready, top with some ghee or cream.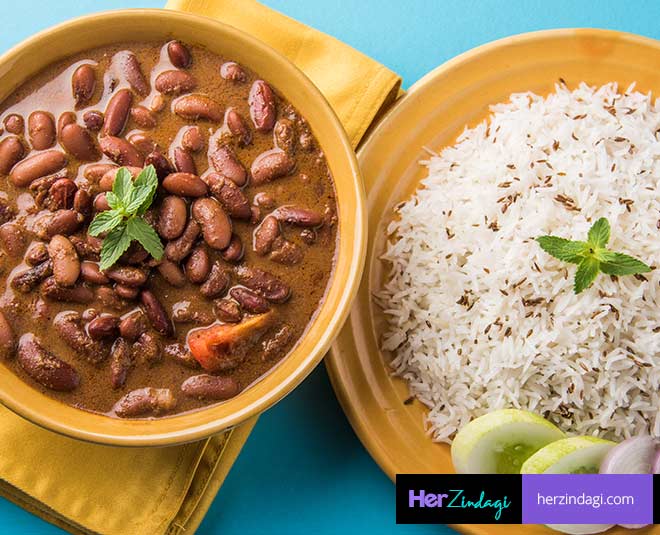 On the other hand, wash 1 cup of rice under running water.
Don't Miss: Make Mumbai Style Tawa Pulao Under 30 Minutes With This Easy Recipe
In a big pan, transfer the rice and add 4-5 cups of water. Add salt to taste and let the rice boil. When the rice is cooked properly, transfer to a bowl. Serve with rajma.


For more such easy tips and tricks by food specialists, stay tuned!