Delicious Sauces To Make At Home
Sauces can enhance the flavour and appeal of food. Take a look at how to prepare sauces at home.
Whether you like sauces or not, some dishes are simply unfinished and lack punch if they aren't accompanied by a tasty sauce. Sauces may liven up a bland dish by adding zing and flavour. Instead of purchasing pricey sauces from the store, you may easily prepare your favourite sauce at home. Five sauces that you can prepare at home are listed below.
1. Green Chilli Sauce
In a small amount of oil, saute garlic, ginger, green chilli, and salt. Cook for 10 minutes after adding water. Allow cooling before blending with vinegar. In a small amount of oil, cook the prepared chilli paste with a pinch of asafoetida. Mix in the cumin powder, sugar, and coriander powder thoroughly. Allow cooling completely before serving with sandwiches or other savoury snacks.
2. Hot Sauce
This homemade hot sauce is fiery and delicious, and it's created from red hot chilli peppers. Chilli peppers, garlic cloves, and salt should be blended until chunky. Place in a container with cheesecloth over it and set aside for 24-48 hours. Set aside for five to seven days after adding apple cider vinegar. Then puree the mixture until it's completely smooth. It's finished once you've strained it.
3. Mustard Sauce
The mustard sauce, which has a strong flavour, can be used as a dip or spread over sandwiches or salads to add flavour. To make a smooth paste, combine black and yellow mustard seeds, vinegar, whole dry Kashmiri red chillies, and garlic. Blend in the sugar, salt, and more vinegar until you have a sauce-like consistency. Keep it in a dry bottle to keep it fresh.
Don't miss:Make Restaurant Style Green Chilli Chinese Sauce At Home With This Recipe
4. Caramel Sauce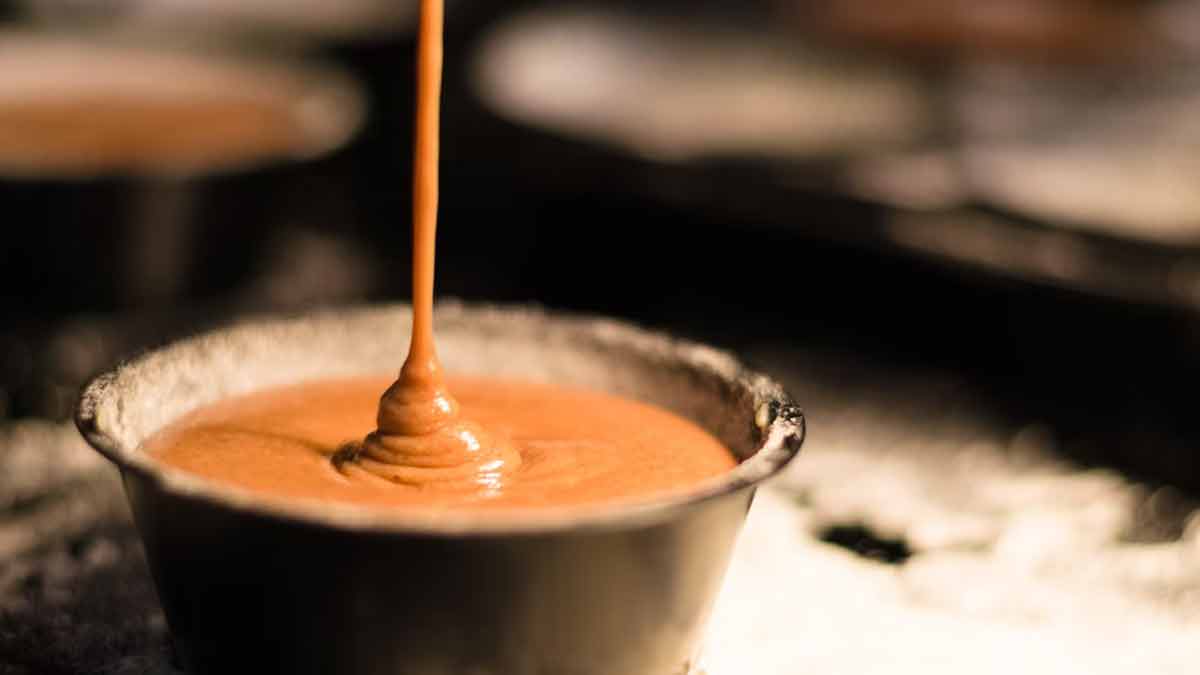 This decadent caramel sauce may be drizzled over ice cream, puddings, and pancakes, or used as a dip. In a pan, combine the sugar and water and stir constantly until the sugar melts and turns golden brown. Mix in the butter bits thoroughly. Turn off the heat and whisk in the cream, vanilla, and salt. Allow cooling for 10 minutes before serving.
Don't miss:This Easy-Peasy Burger And Sandwich Sauce Will Amp Up The Flavour In A Jiffy
5. Tomato Sauce
Tomato sauce is a popular and traditional condiment that goes well with pasta, pizzas, and other munchies. For 15-20 minutes, saute chopped onion, celery, parsley, and carrot in olive oil. Cook for 15 minutes, until thick, with minced garlic, fresh tomatoes, tomato paste, salt, basil seeds, and pepper. It's ready to eat once you've pureed the contents in a blender to a creamy consistency.
Do share your thoughts with us on our Facebook page. For more such stories, stay tuned to HerZindagi!