Diwali is just around the corner and the celebrations are incomplete without some homemade sweets. If you don't want to prepare your regular sweets at home then try these interesting recipes. Here we thought of bringing you traditional Indian recipes with interesting twists. Read on for 5 easy Diwali sweet recipes.
Dry Fruit Rabri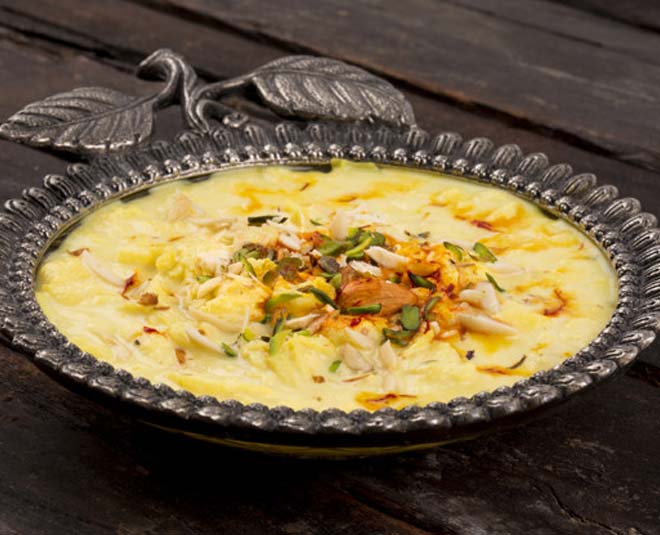 Image courtesy: freepik.com
Add the goodness of dry fruits to your bowl of rabri and enjoy it with friends and family.
Ingredients Required:
3 Lt. Full Fat Milk
2 Tbsp Sugar
2 Tbsp Roasted And Chopped Dry Fruits
1 Tsp Green Cardamom Powder
1 Tbsp Raisins
Handful Of Cashews
10 Walnuts
20 Almonds
Saffron Strands
Directions:
In a thick bottom pan, add milk and boil over medium flame.
Keep stirring the milk at intervals.
When the milk reduces to half, add sugar, chopped almonds, cashew nuts, and almonds.
Add saffron strands and mix well. Cook for 2 minutes.
Sprinkle cardamom powder and stir.
The milk will be reduced to 1/3rd of the original. That's when you know the rabri is ready.
Transfer to a bowl and top with chopped dry fruits.
Refrigerate the bowl and serve chilled.
Gajar Halwa Barfi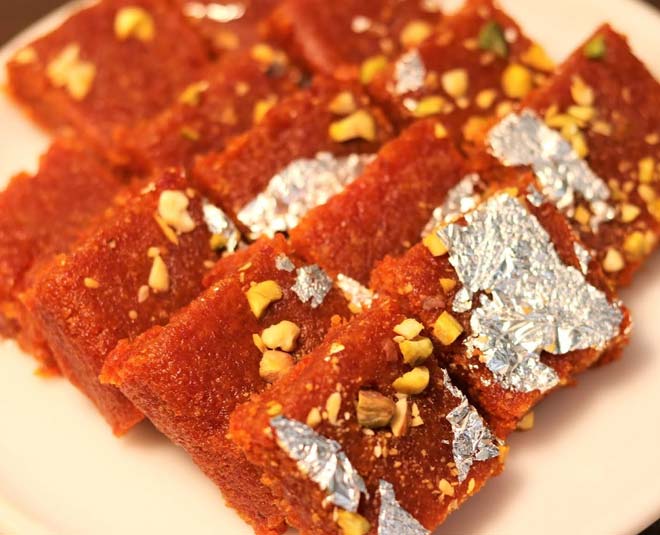 Image courtesy: blogspot.com
Gajar halwa is one of the most loved Indian desserts. Give it a twist by preparing this delicious barfi.
Ingredients Required:
5 Carrots
1 Cup Sugar
4 Tbsp Ghee
1/2 Tin Condensed Milk
1 Tsp Green Cardamom Powder
10 Blanched And Sliced Almonds
10 Blanched And Sliced Pistachios
1 Cup Khoya
Directions:
On a non-stick pan, add some ghee.
Next, add grated carrots and saute till all the moisture gets absorbed.
Now add sugar and mix well.
Sprinkle cardamom powder and stir.
Add in condensed milk and khoya. Mix well. Cook till the carrot mix thickens.
Take the mixture off flame and pour into a greased tray. Using a spatula, spread evenly.
Spread almonds and pistachios on the top.
Set aside in a refrigerator. Take out after a few minutes and then cut into barfi pieces. Ready to serve!
Rose Kheer
Image courtesy: freepik.com
Give your regular kheer a tasty twist with this easy recipe.
Ingredients Required:
1 1/2 Lt Full Cream Milk
150 Gram Rice
1 Cup Condensed Milk
Handful Of Dry Rose Petals
Rose Water
1 Cup Sugar
Dry Fruits For Garnish
Directions:
Pour milk in a heavy bottom pan and boil it on a low flame.
When the milk starts to boil, add condensed milk and sugar to it and cook for another 10 minutes.
Add rice to the milk and let it cook.
Stir in some rose petals and rose water.
The milk will slowly reduce and the consistency will get thicker. Remove from heat and cool for some time.
Garnish the kheer with chopped almonds and serve.
Bread Rasmalai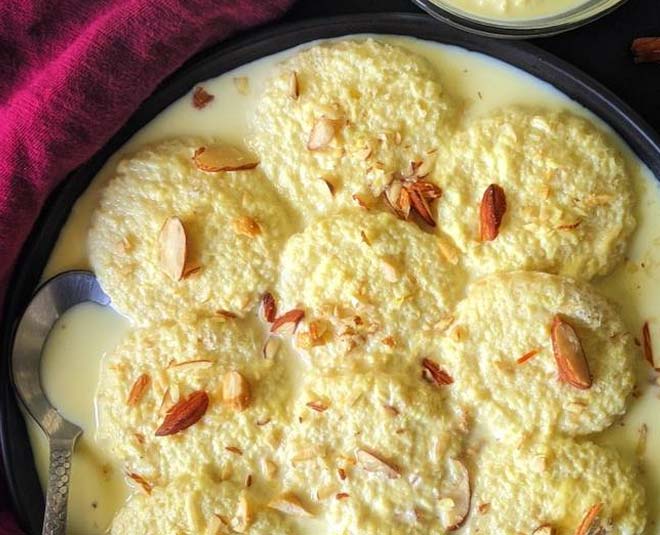 Image courtesy:Telugu.news18.com
Love rasmalai? Prepare this traditional Indian sweet using bread at home.
Ingredients Required:
4 Cup Milk
1 Cup Condensed Milk (condensed milk cake recipe)
2 Tbsp Saffron Milk
1/2 Bowl Chopped Dry Fruits
1/2 Tsp Cardamom Powder
5 Bread Slices
Directions:
In a pan, add milk and let it boil. Make sure you cook on a low flame and keep stirring it in between.
Next, add a cup of condensed milk to the pan and mix well.
When the milk reduces to half, boil the milk again till it reduces to 1/3rd.
Add saffron milk and cardamom powder to the mix and stir.
Take off the flame and allow it to cool.
Cut bread pieces in round shape and dip it into the rabri.
Place it on a plate and garnish with dry fruits. Serve.
Apple Custard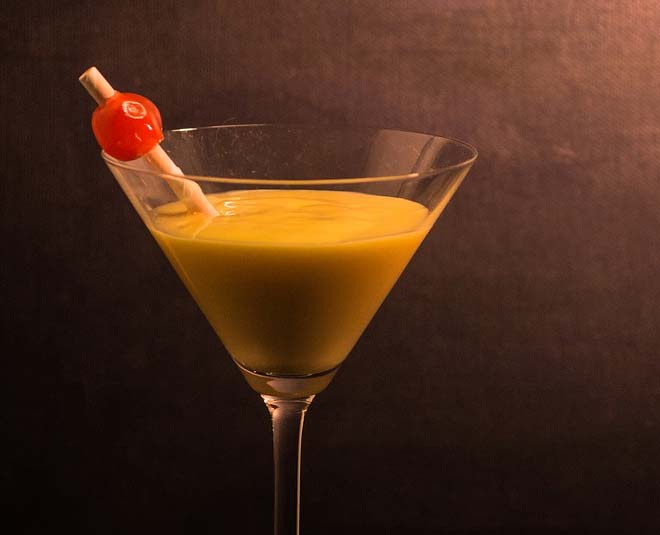 Image courtesy: pixabay.com
This custard recipe is sweet, crunchy, and healthy too!
Ingredients Required:
2 Cup Milk
3 Tbsp Custard Powder
3 Cup Apple Slices
2 Tbsp Sugar
2 Tsp Brown Sugar
Directions:
In a bowl, add 1 tbsp milk, 2 tbsp sugar, and custard powder. Mix well.
In a pan, add the remaining milk and custard mix. Cook on a medium flame for 2 minutes while stirring continuously.
Next, add apple slices to the pan and 1/2 cup water. Mix well.
In a bowl or a baking dish, spread apple slices and pour the custard on it.
Sprinkle brown sugar on the top and refrigerate for 1-2 hours. Serve.
Do try these easy recipes and share the results with us. For more stories on Diwali, stay tuned!