Pride Month Special: All You Need To Know About Laxmi Narayan Tripathi
She is a dancer, transgender rights activist, actress, choreographer and a motivational speaker. She is Laxmi Narayan Tripathi.
It's 2021 but the transgender community is still fighting for its existence. Why? The questions are countless but we still don't have any answers. New laws, conversations, protests, a lot has happened in the past but looks like we still have a long way to go.
Things are changing for the transgender community and we can't thank some people for their remarkable contribution to it. One of them is Laxmi Narayan Tripathi. She has played a key role in transforming the status of the trans community in India.
Who Is Laxmi Narayan Tripathi?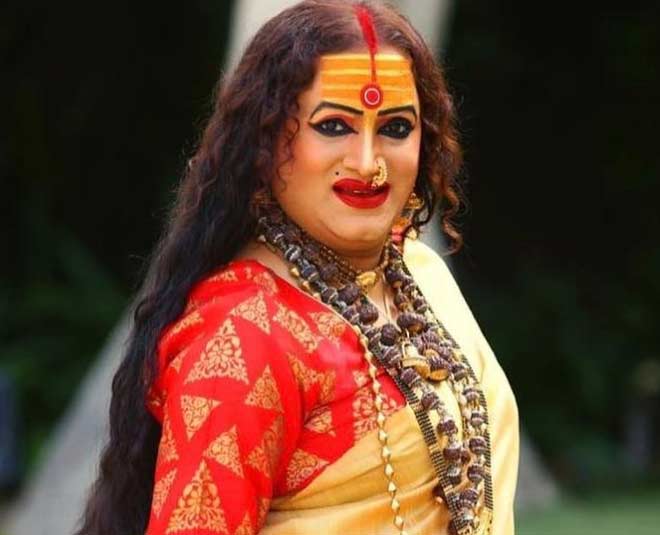 Image courtesy: Laxmi Narayan Tripathi/Instagram
Laxmi Narayan Tripathi was born in Malti Bai hospital, Thane on 13th December 1978. She completed her schooling in Thane and then continued with higher education at Mithibai College, Mumbai. She has an arts degree. After her graduation, she did her post-graduation in Bharatnatyam. While doing a dance video with Ken Ghosh, she met Shabira, who was India's first Ph.D. trans student. She eventually met the hijra community.
Laxmi's Love For Dance
View this post on Instagram
Laxmi Narayan Tripathi always had a thing for dance. She starred in many dance videos produced by Ken Ghosh. Later, she became a bar dancer. People from all across used to visit these bars to see her dance but her dreams got shattered when dance bars were shut down.
Laxmi Narayan Tripathi's LGBT Activist Work
Laxmi eventually joined many NGOs and started to conduct LGBT activist work. In the year 2002, she became the president of the NGO DAI Welfare Society, South Asia's first, registered working organisations for eunuchs. In the year 2007, she started her own organisation, Astitva which worked for the welfare of sexual minorities.
Don't Miss: This Pride Month, Pledge To Make Your Feminism Trans-Inclusive!
Laxmi Narayan In Reality Shows And Movies
Laxmi Narayan's good work managed to impress millions of hearts. She also went on to star in many TV shows like Bigg Boss, 10 Ka Dum, and Sach Ka Saamna among others. She participated in Bigg Boss season 5 but got evicted after 6 weeks.
Laxmi Narayan Tripathi starred in an award-winning documentary, Between The Lines: India's Third Gender in the year 2005. She also featured in Queens! Destiny Of Dance, a Bollywood movie that won many awards.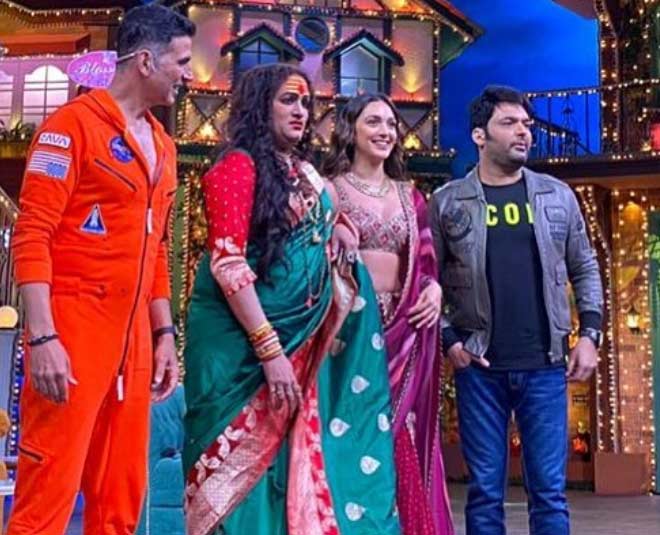 Image courtesy: Laxmi Narayan Tripathi/Instagram
Laxmi Narayan Tripathi had also joined Akshay Kumar and Kiara Advani during the promotion of their movie Laxmii last year. The movie did create a lot of buzz for being the first Bollywood film that focused on a transgender. It was also a big deal because A-lister Akshay Kumar starred in it.
Though the movie was criticised for stereotyping the trans community, many active members of the community actively promoted it and appreciated it including Laxmi Narayan Tripathi. In an interview with Hindustan Times, while talking about her first reaction to the film, she said, "Any transgender is equal to any man or woman, which comes out from the film in a very strong way. I believe it is wonderful, and instead of criticism, we should appreciate Akshay ji for being such a strong man and doing such a strong film."
Don't Miss: #PrideMonth Special: 10 Phenomenal People From The LGBTQ Community You Should Follow
Laxmi Narayan Tripathi's Inspiration
View this post on Instagram
During her Tedx Talk session in 2017, she shared what inspires her each day. She said, "You have to love yourself. You can't love unconditionally if you don't love your own self. It is all about giving. I am very comfortable in my skin."
Laxmi Narayan Tripathi's Personal Life
View this post on Instagram
While she was inside the Bigg Boss house, she shared that she was in a relationship with a man for 2 years. She is now engaged to a transmale Aryan Pasha. She has adopted 2 children.
Laxmi Narayan Tripathi's story is truly inspiring. No? Share your thoughts on her journey on our Facebook page. For more such stories, stay tuned to HerZindagi.