Bollywood actor Sanjay Dutt was admitted to Lilavati hospital on August 8 after he complained of breathlessness. However, he was soon discharged. He also took to Twitter and shared that he has tested negative for COVID-19. Yesterday, he shared a post on his social media and announced a short break from his profession to focus on his health. He wrote that people shouldn't worry or unnecessarily speculate and that he would be back soon.
Later, noted journalist, Komal Nahta took to his Twitter handle and wrote, "Sanjay Dutt diagnosed with lung cancer. Let's pray for his speedy recovery."
Sanjay Dutt Diagnosed With Lung Cancer Stage 3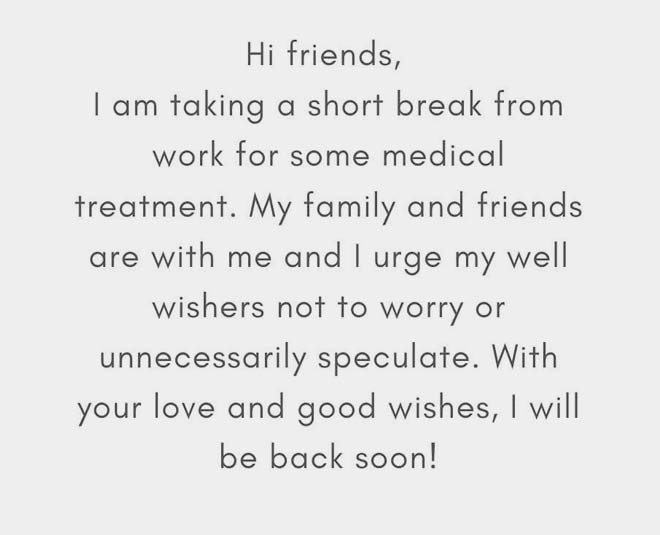 The news of Sanjay Dutt being diagnosed with lung cancer stage 3 has shaken the entire nation. Sanjay's friends from the industry have been extending their support ever since they got to know about it and have been sending him their prayers and wishes.
Indian cricketer, Yuvraj Singh tweeted, "You are, have and always will be a fighter @duttsanjay. I know the pain it causes but I also know you are strong and will see this tough phase through. My prayers and best wishes for your speedy recovery."
Don't Miss: Pancreatic Cancer: The Disease That Took Away Nargis Dutt
Sanjay Dutt To Leave For The US For Treatment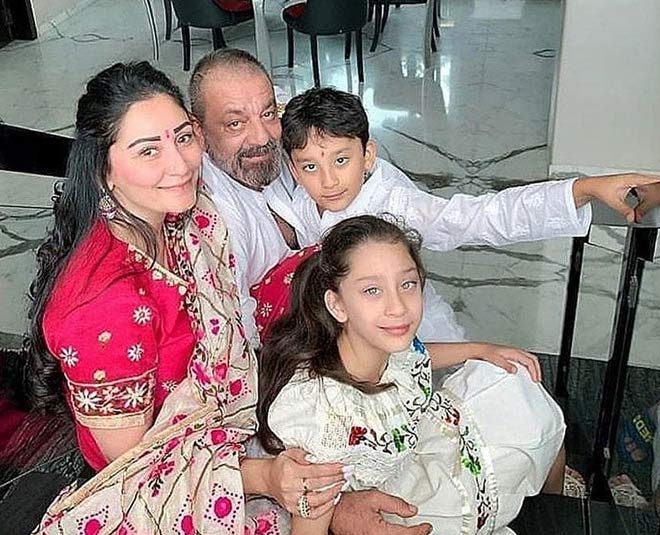 A very close friend of Sanjay Dutt talked to a news portal and said, "Baba is devastated. He has little children. Fortunately, they are in Dubai right now with their mother. But breaking this awful news to them would be an ordeal." He also shared that Sanjay Dutt is shaken but he certain that it can be cured. He said, "It is curable. He needs instant and rigorous treatment for which he leaves immediately".
According to reports, Sanjay Dutt will be soon flying to the US for his treatment.
Don't Miss: Cancer Survivor Navi's Bridal Photoshoot Is Bold And Beautiful
What Is Lung Cancer?
When a person has cancer in the lungs, their is a production of abnormal cells that cluster together and form a tumour. These cells grow without any control and destroy healthy lung tissues.
Lung cancer can be categorised into - 3A, 3B, 3C and this depends on the size of the tumour.
Stage 3A
This is when the person has one or more tumours but cancer hasn't reached the distant organs.
Stage 3B
When the person has one or more tumours in the same lung and the disease has spread to the lymph nodes above the collarbone and on the opposite side of the chest.
Stage 3C
In this, the person has one or more tumours in the same lung and cancer has spread to the lymph nodes over the collarbone or the lymph nodes on the opposite side of the chest. It may also include cancer spreading to the chest wall, heart, breastbone, and other nearby tissues.
Symptoms Of Lung Cancer Stage 3
Weight loss
Loss of appetite
Pain in the chest
Difficulty in breathing
Coughing up blood
Fatigue
Swelling on the face
Lung cancer is usually diagnosed at the third stage and is treatable. However, the survival rate varies from person to person. The treatment usually involves the removal of the tumour and then it is followed by chemotherapy and radiation.
Like any other serious health problem, lung cancer too brings along a lot of worry. However, with the diagnosis on time and the right treatment, the patient can have better survival rates. We really wish Sanjay Dutt a speedy recovery! For more updates, stay tuned!