Just like we pay attention to our skincare routine, it is equally important that you concentrate on your oral hygiene as well! I got my hands on the Herbs& More Oral Cleanser which all natural and here is my detailed review of the same.
Claims
This mouth cleanser is enriched with spices like clove, cardamom, and cinnamon. It is a non-alcoholic oral cleanser which helps in preventing bad breath, relieving pain and works as an antiseptic for optimum oral care.
Main Ingredients
Cardamom, clove, cinnamon
Fragrance/ Consistency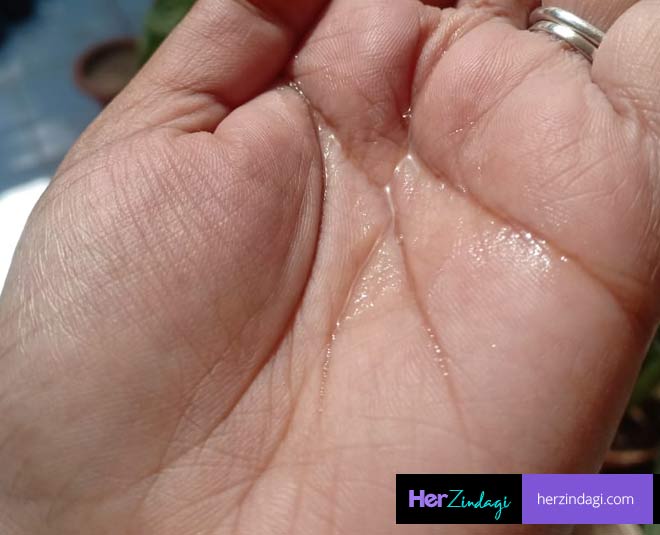 This oral cleanser is almost transparent in colour and is of watery consistency as it should be. As for the fragrance, it has the goodness of three spices which together smell like herbs do but nothing very strong.
Packaging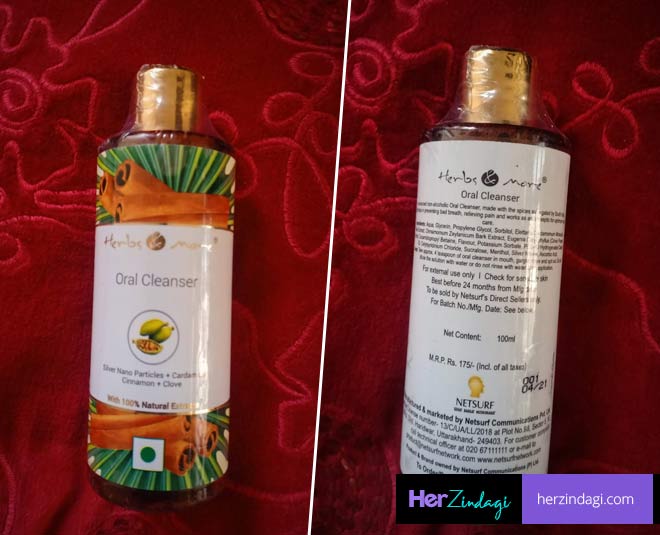 The cleanser comes in a simple plastic bottle packaging which is dark but transparent so you can see how much product is left. The dark colour protects it from direct sunlight which is good since it has all natural ingredients in it. The cap is made is sturdy golden metallic plastic with the opening being convenient to pour when you have to use it.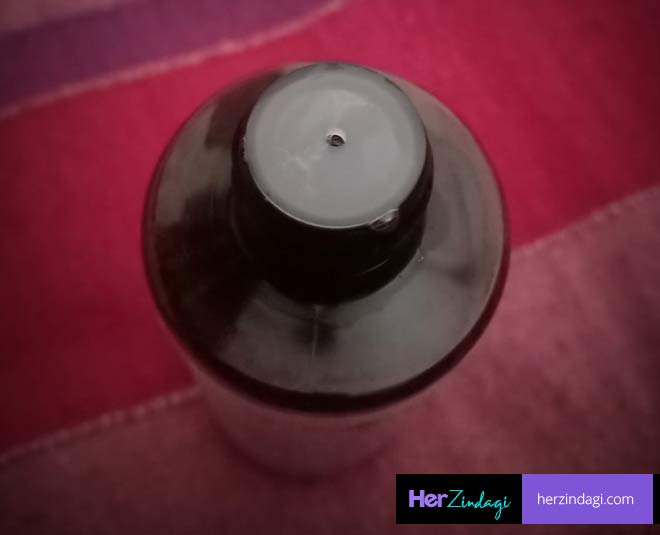 There is a proper branding with the ingredients list etc pasted on it so we know they have nothing to hide. (Always check for the ingredients list on your packaging and if the product does not have it, drop it immediately no matter how well known the brand is. If they are not transparent with what they are selling then there is something shady you must stay away from).
Price
You can buy the Herbs&More Oral Cleanser for Rs 175 with the quantity being 100 ml.
My Experience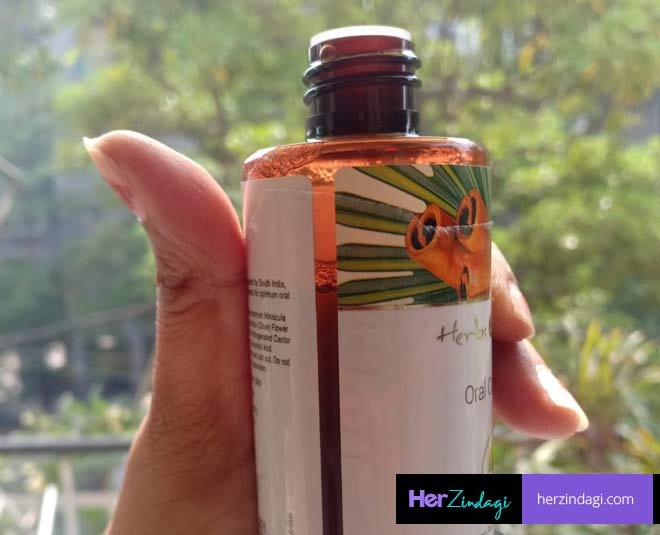 I have very sensitive teeth so some over the counter famous brands were turning out to be very strong for me. I use an oral cleanser every night before sleeping out of habit. The brand recommends 4 teaspoons of the oral cleanser, I use 2 caps of this bottle, an easier way to go about it. You feel clean and fresh after using this mouth wash for sure and the flavour thanks to the spices is not over powering at all! If you suffer from a bad breath issue then this is what you need. It is travel friendly as well so you can easily carry it in your bag.
Don't Miss: HZ Tried & Tested: Herbs and More Vitamin Therapy Sunscreen Detailed Review
Pros
Travel friendly
Transparent
Affordable
Nice herb-y fragrance and flavour
Does its job and serves the purpose well.
Cons
The quantity could have been a little more but since it is natural, we can let this point go.
Don't Miss: HZ Tried & Tested: Herbs and More Herbal Dental Paste Detailed Review
My Verdict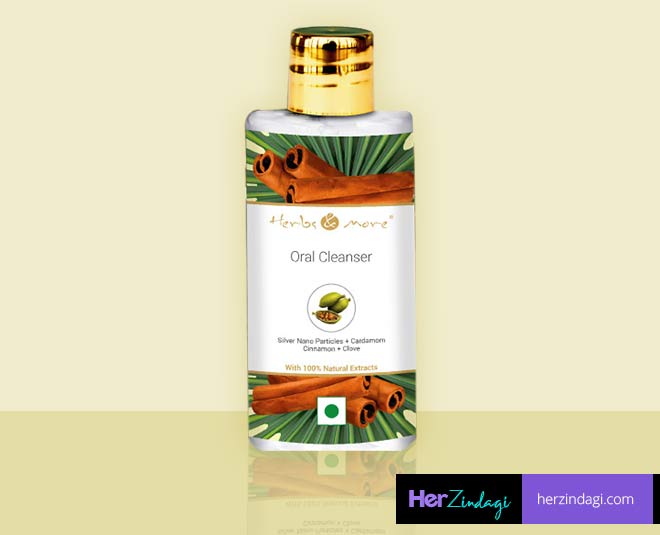 Give this oral cleanser a try as it is non-alcoholic. It worked well for my sensitive teeth as well. The natural ingredients list and clean packaging is an added bonus. Don't ignore your oral care regime and go ahead and invest in this cleanser.
Rating
4.5/5
Stay tuned to HerZindagi for more such product reviews and let us know if you want us to review something specific for you.